Switzerland: Aarau stadium won't see groundbreaking until 2021
source: AargauerZeitung.ch / HRS.ch; author: michał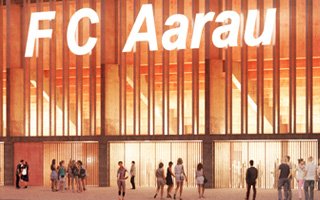 Though citizens voted in favour in a referendum 10 years ago (!), the new stadium in Aarau is still not coming. Just enough work will be done this year to retain the planning permission, while actual groundbreaking is expected in 3 years.
It's one of those regrettable stadium projects we've been following since being in our mid-20's and writing only in Polish. Those were the days... not just for us, it all seemed to be going well in the Swiss city of Aarau as well. In 2008 the citizens voted in favour of a stadium scheme that was to see it delivered within a few years.
However, the stadium for 10,000, designed in 2012 and due for completion by late 2016 (!) is yet to see groundbreaking. Earlier today a press conference in Aarau brought new light on the project.
The concept has changed entirely due to changing market demand and growing construction cost. Initially, the stadium was designed with a shopping centre and underground parking located just under the field. Now the shopping centre has been dropped, the field will be laid on ground level instead.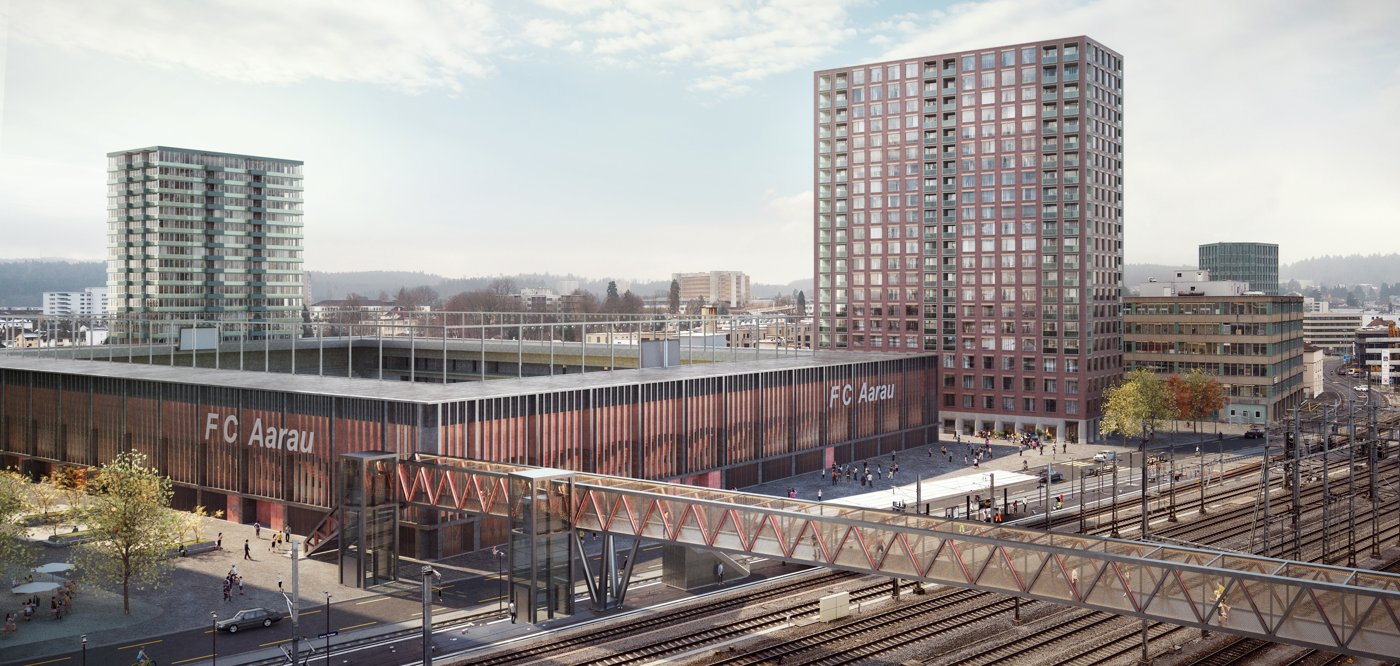 Img: HRS Real Estate
How are they going to finance it then? The scheme agreed upon by the city, club and developer HRS includes erecting 4 residential towers of up to 24 floors around the stadium. Such significant change requires major amendments in zoning and urban plans for the area, so it's not going to happen any time soon.
Even more, the groundbreaking date has already been set for 2021! HRS argues it will not deliver the stadium untill planning permission is granted for its residential towers. Meanwhile, the stadium itself already has been approved and the permission will only remain in force until May 18, expiring after 3 years since being issued. In order to stop the countdown some demolition will be carried out on the Torfeld Süd site, which technically counts as beginning of the project.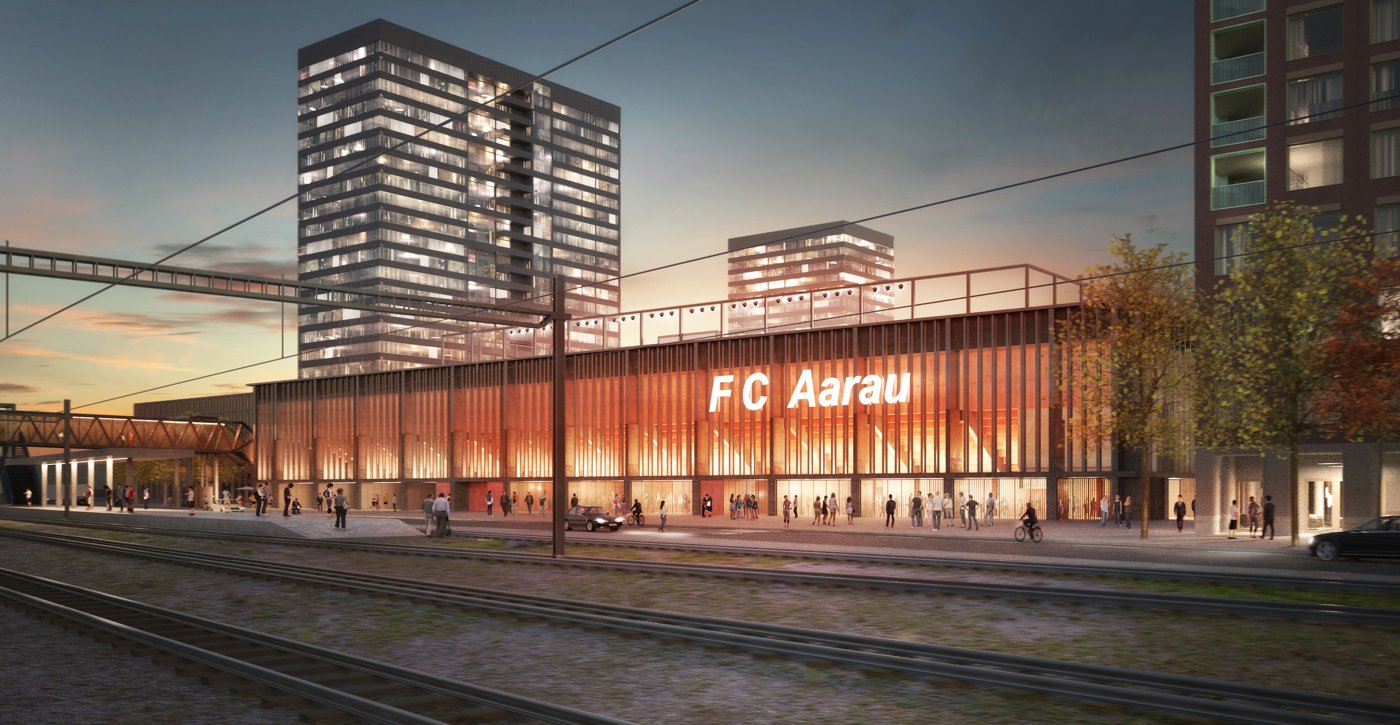 Img: HRS Real Estate
The new home of FC Aarau will be financed by HRS, who in return will take revenue from the four towers. Then, once complete, the city will buy the stadium back for less than half its market value. The latter is estimated to be CHF 36 million.
For the club it's a matter of meeting basic infrastructural requirements. Thankfully, the football authorities have agreed to allow their current ground to host games. However, a condition of groundbreaking no later than 2021 has been set.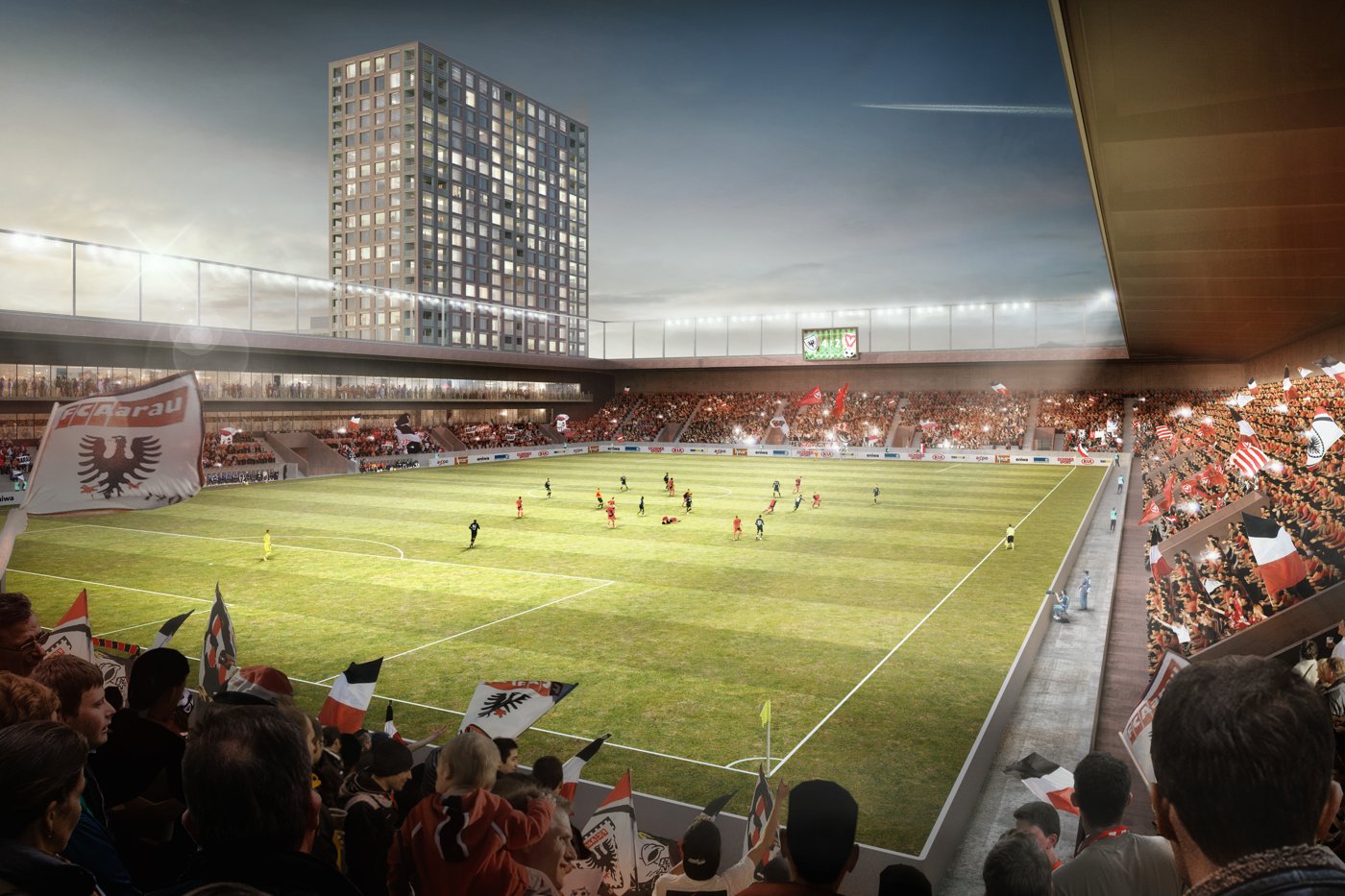 Img: HRS Real Estate