Russia 2018: Nizhny Novgorod ready for play
source: StadiumDB.com; author: michał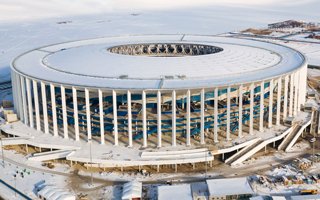 It may have come 3 months later than expected, but it did come eventually. Stadion Nizhny Novgorod received the green light and opening game is just 2 months away.
It's official, one more Russian stadium has been delivered. On Friday, March 23, the Nizhny Novgorod stadium received its use permit. This doesn't mean fans could walk in any day now, there's still a lot of cleaning, furnishing and landscaping to be done, especially in the vicinity of the arena itself.
The permit couldn't come soon enough, after all deadline for delivery had passed on December 25, 2017. The stadium is ready later than hoped, but not late enough to pose a threat to the World Cup schedule.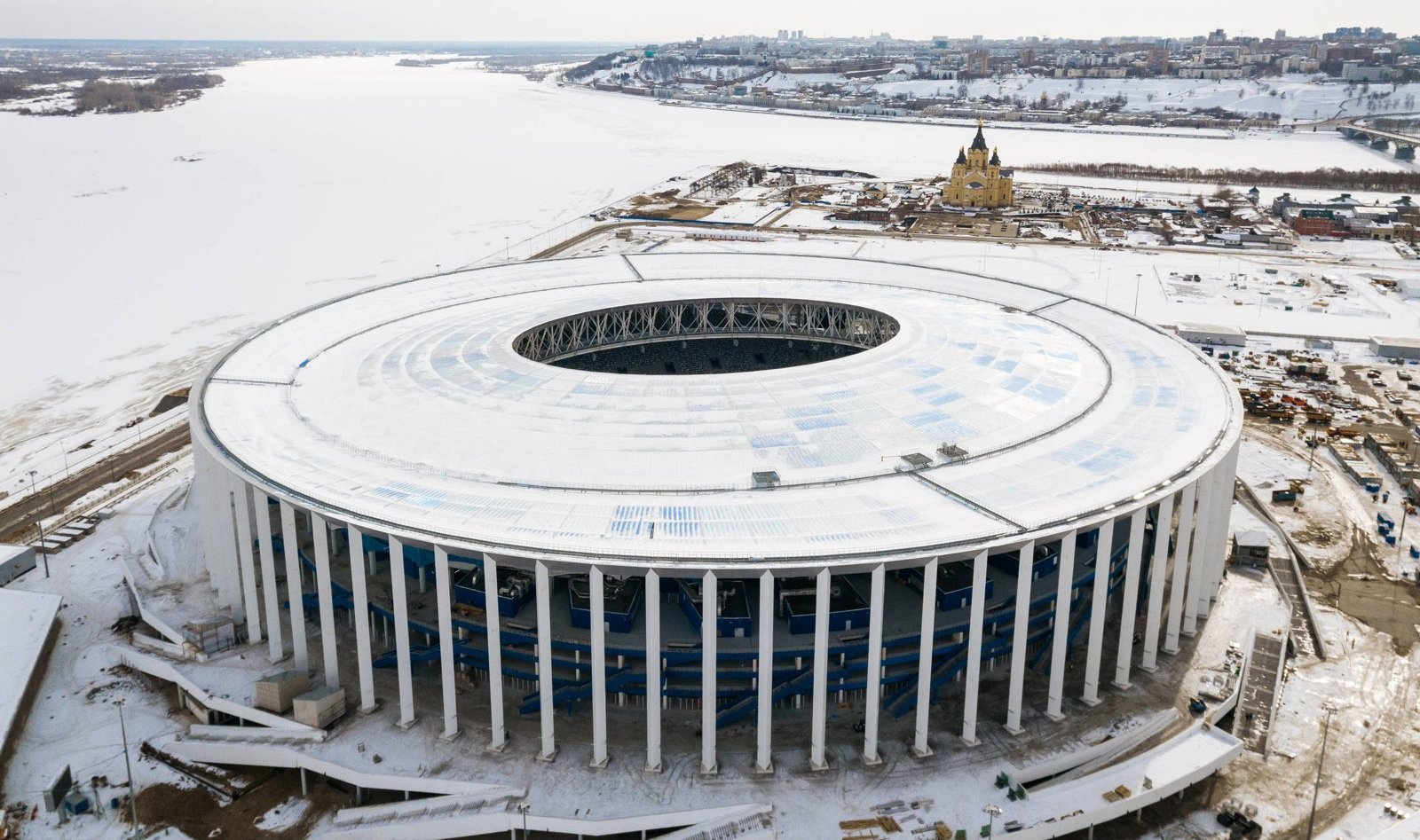 © Stroytransgaz
On April 15 the first test event will be held, league game between Olimpiyets and Zenit-2. Not all parts of the stadium will be open on that day, the full capacity of 45,000 will be reached later.
During the World Cup Nizhny Novgorod will host 6 games, including 4 group matches, one round of 16 game and one quarterfinal. What happens later is a more important thing, because there is no team in Nizhny Novgorod able to make efficient use of such large structure. Olimpiyets plays in the 2nd league and hasn't had time to build a fanbase yet, having been founded after traditional club Volga disbanded in 2016.
Meanwhile the stadium itself is immensely impressive. Starting with its location (Strelka, where rivers Volga and Oka meet) and architecture, to engineering of its vast roof. Stadion Nizhny Novgorod is inspired by a whirlpool, thus the white and blue spirals created with cascade stairs, facade mesh and roof panels.
Construction began back in December of 2014 and was to last 36 months. Carried out by Stroytransgaz, also responsible for Volgograd Arena, the building was expected to cost RUB 16.7 billion, however the current cost estimate stands at RUB 17.9 billion. It may not be final, because the project is currently subject to lawsuit by the ministry of sport.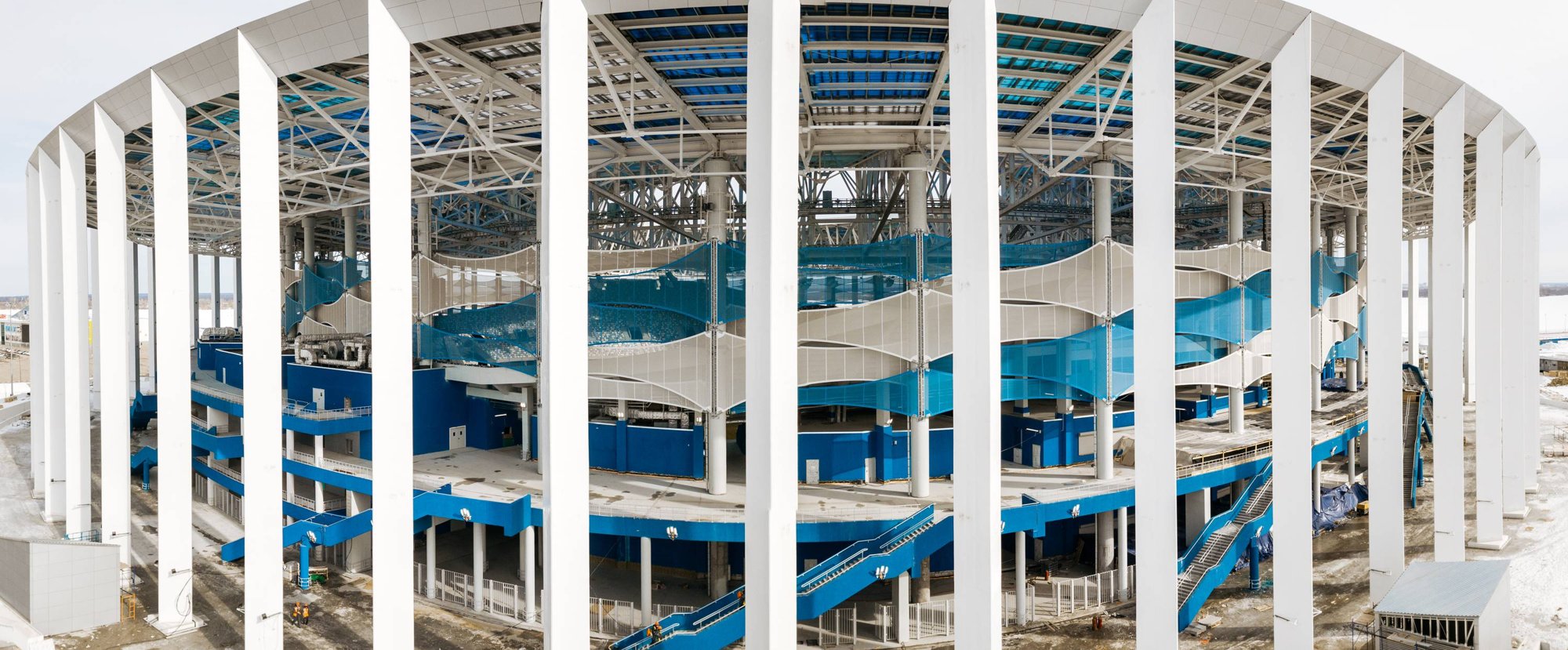 © Stroytransgaz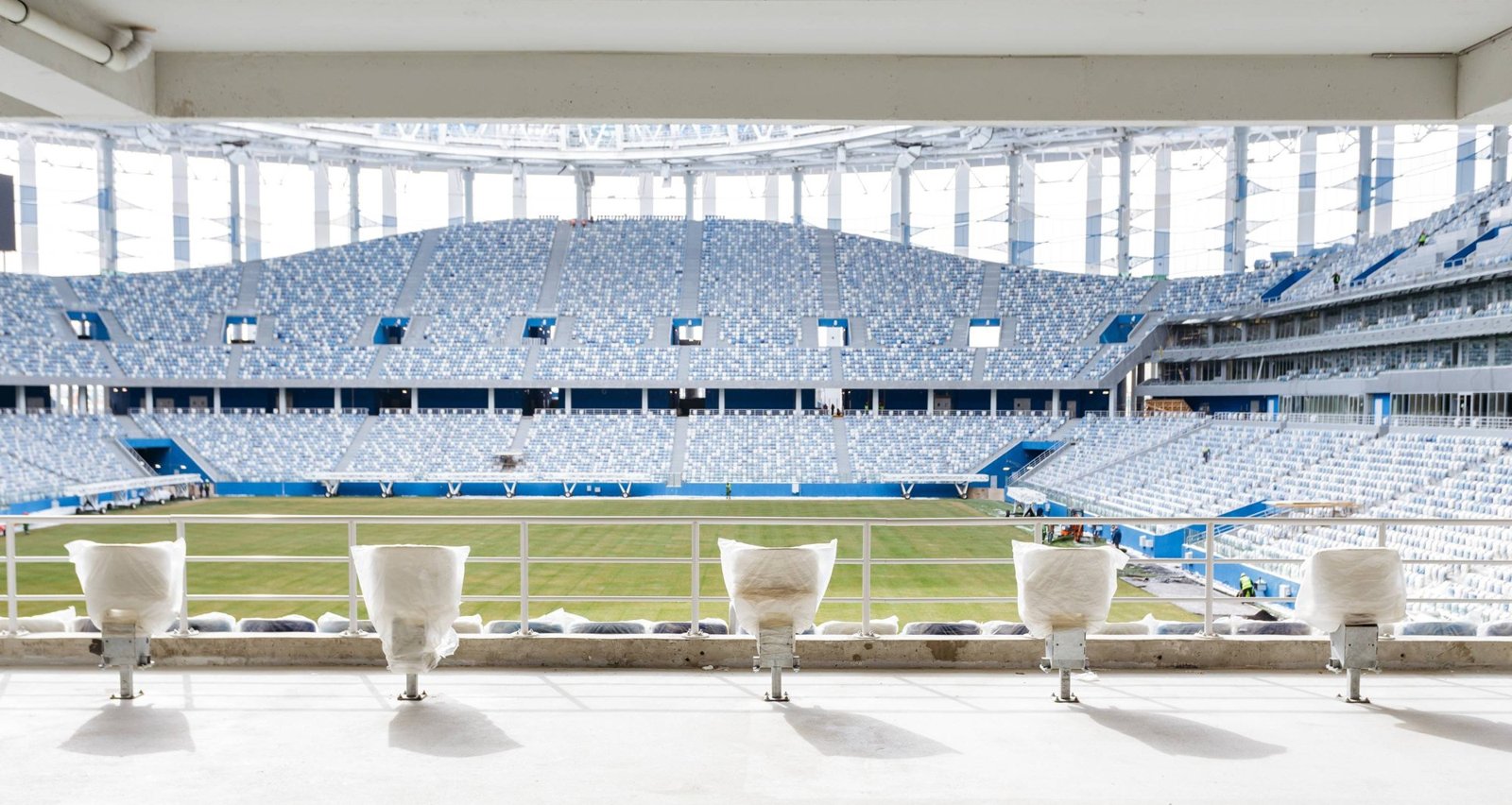 © Stroytransgaz