London: Wimbledon to wait (a bit) more for new stadium?
source: BBC.com; author: michał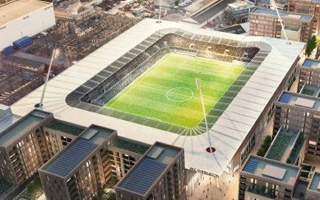 Despite all hurdles having been cleared, there's still no certainty over groundbreaking time for AFC Wimbledon's new stadium. It may be autumn, which means the opening before 2019/20 season is also not secured yet.
After the sentimental contract signing in late 2017, now finally demolition of the old greyhound stadium has begun. Once removed entirely, the old structure will make way for a brand new football stadium, able to hold 9,000-11,000 first and then expand to 20,000.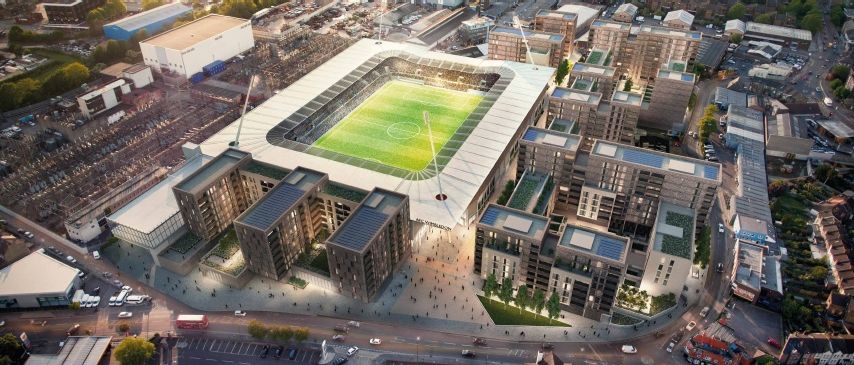 But when exactly will the groundbreaking take place? "The time it will take is variable," AFC Wimbledon chief executive Eric Samuelson told BBC Radio London.
"It will take what it takes because there's asbestos in the roof [of the greyhound stadium] and it'll slow things down, but we expect we'll start building in the autumn. The question of how soon we can open depends on how quickly our contractors can get on site. It's not our land until it's cleared to the satisfaction of Merton Council. We'll then get a patch of land to build a stadium on."
Samuelson's words might mean potential issues with delivery of the stadium. Should groundbreaking take place in September, just 11 months will be left for all construction work. Not impossible with the simple steel structure, but already a tight time frame. Should the greyhound stadium demolition take more time, even less would be left to delivery the long-awaited Plough Lane.