London: Tottenham reveals the most expensive season tickets ever
source: StadiumDB.com; author: michał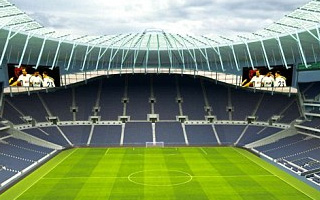 Not only unprecedented for Spurs, these are literally the most expensive season tickets in the world. One season for $2,765? Possible only at Tottenham's new stadium.
It's the most expensive private stadium under construction throughout Europe and it was anticipated that season tickets will be a huge challenge for supporters. But the extent of price increase may have come as a surprise to many, as it did to us.
Season tickets for the 2018/19 season at new White Hart Lane begin at £795 and there are just a handful of those, in the family enclosure. Average price is above £1,000 and the price list for regular seats ends at immense £1,995 ($2,765). At which point you may as well choose to pay additional £225 and enjoy free food, welcome pack and bar access in a more posh '1882' package.
It's thus no wonder that many fans of Spurs are outraged at how much is demanded from them for 19 home games and priority in paying further for all other fixtures. A small storm broke out on twitter with many supporters calling it many things, from joke to disgrace, but not once using the word fair.
"I currently pay £995, the equivalent seat in the new stadium is £1,500. So over 50% more! We were expecting no more than £1,200, so it's a steep increase that I can't afford. I will be able to get a cheaper ticket but it will have to be in a different position." says Darryl Telles, prominent supporter of Spurs and author of We're queer and we should be here, book about being an LGBT Spurs fan.
Telles is fortunate enough to be a season-ticket holder for 28 years, following Spurs not only domestically but across Europe. He thus has enough loyalty points to give him priority in access to season tickets. But if he chooses a cheaper option, people further on the list will have fewer tickets to choose from. Eventually someone gets priced out.
Tottenham provides two discounts, one of 50% (to children and seniors) and one for young adults (25%). Is that enough? A family of two adults and two children has to put forward between £2,385 to £3,375 per season ($3,305 to 4,676). Simply put: the cheapest season ticket for a child is almost £400.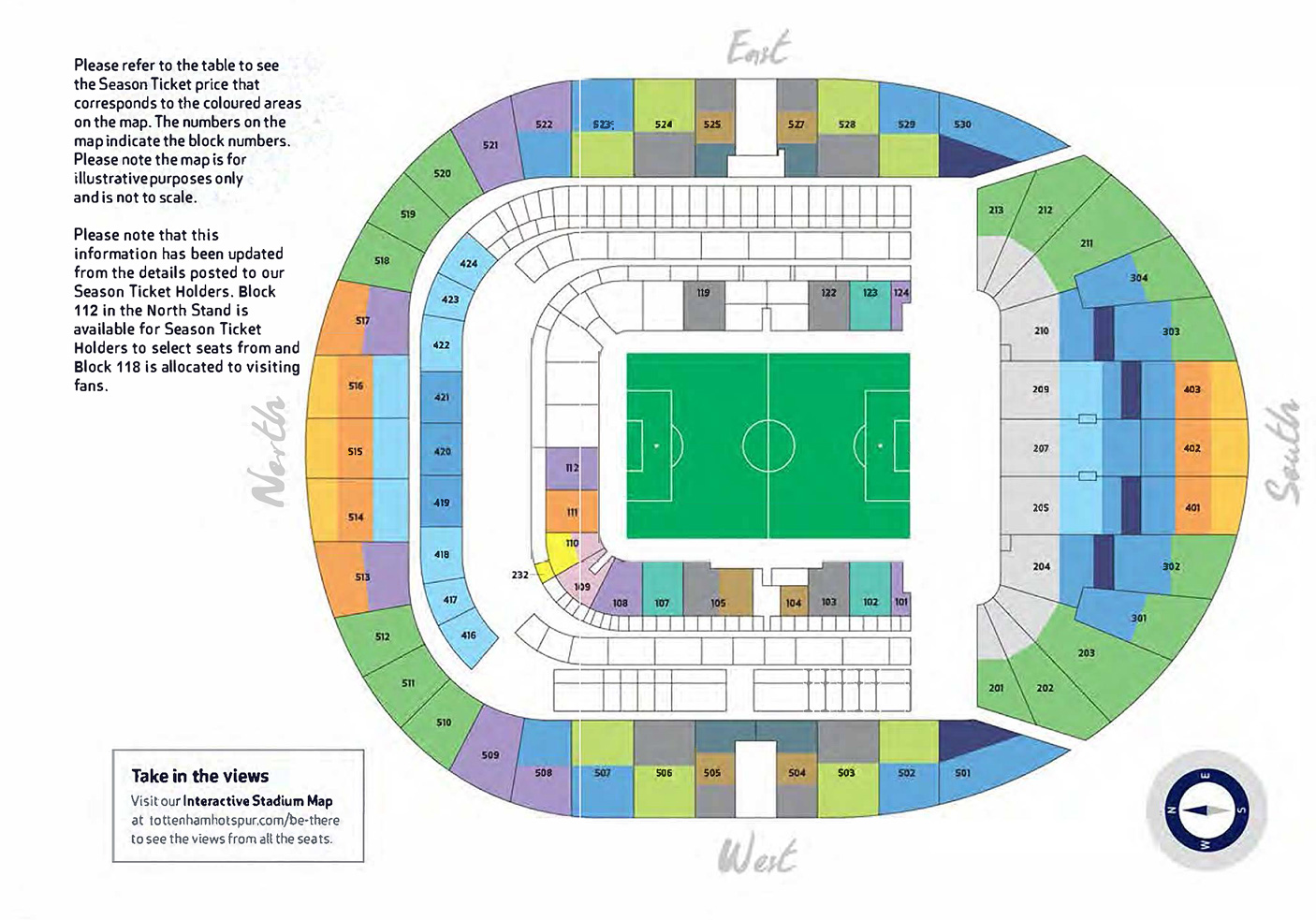 StadiumDB.com comment: We all remember when Tottenham announced the creation of Europe's largest single-tier stand, able to hold 17,500 seated fans and ready for conversion to safe-standing when regulations allow it. Mimicking the most famous kop-alike stands around Europe, it was supposed to boost atmosphere in the new stadium, even if only around 20 front rows would be safe-standing.
But prices within that single-tiered stand vary from £875 to £2,200 (£995 for the safe-standing-ready areas) at which point you shouldn't expect any atmosphere. Atmosphere is more about the social layout than architectural one and the younger and lower-class fans are effectively left outside the stadium either way. So enjoy the sale of your craft beers and other unprecedented catering options, Tottenham, because you won't enjoy the atmosphere many were hoping for.