London: Here's how you do groundbreaking ceremonies
source: StadiumDB.com; author: michał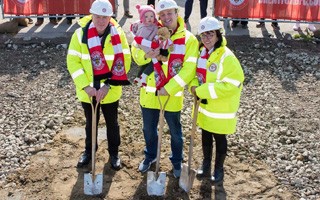 Despite high-ranking officials in attendance, it wasn't them who grabbed the shovels yesterday. The honour was given to a family of Brentford FC supporters, who have been with the Bees for 4 generations!
Brentford Community Stadium is one of those projects where we aren't really sure when the actual groundbreaking is taking place. Site clearence, sometimes considered beginning of works, has been ongoing for a year. Symbolic groundbreaking took place yesterday, while actual construction should follow in April.
But regardless of such considerations, it should be noted how brilliant the symbolic groundbreaking ceremony was. We've covered over 100 ceremonies of this kind and haven't seen something like that yet. Usually you see the investor, high-profile public official, home team representative and sometimes the architect barely touching the ground with their shovels in a moment for the press.
Yesterday in London there were representatives of local council, Brentford FC, architects and the developer, of course they were. But none of them had the honour of breaking ground. This privilege was given to the Muttitt family.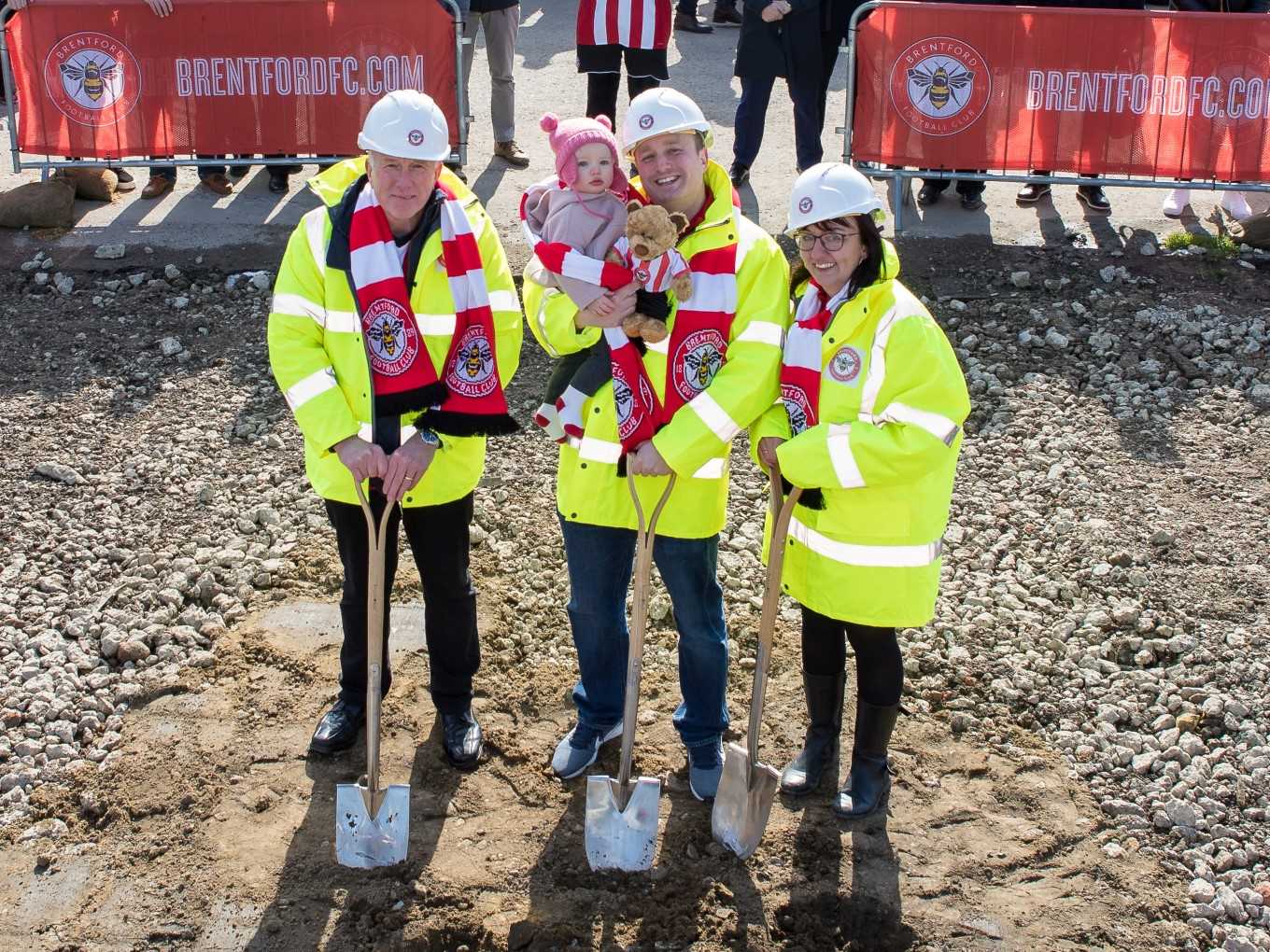 © Brentford FC
Why? A month ago Brentford reached out to their fanbase in order to select a special family, whose roots have been intertwined with the club's. As it happens, Ernie Muttitt was a player of Brentford FC between 1932 and 1947. Yesterday his son Robert brought his kids, Nicki and Peter, and 1-year-old granddaughter Sophie, all dressed in club colours. While clearly symbolic, this action by Brentford FC sends a very right message!
Sentiments aside, it's time to see progress on the stadium, which was drawn as a model back in 2012. From April construction should follow swiftly and is expected to reach final in December of 2019. New home of Brentford at Lionel Road will hold 17,250 people.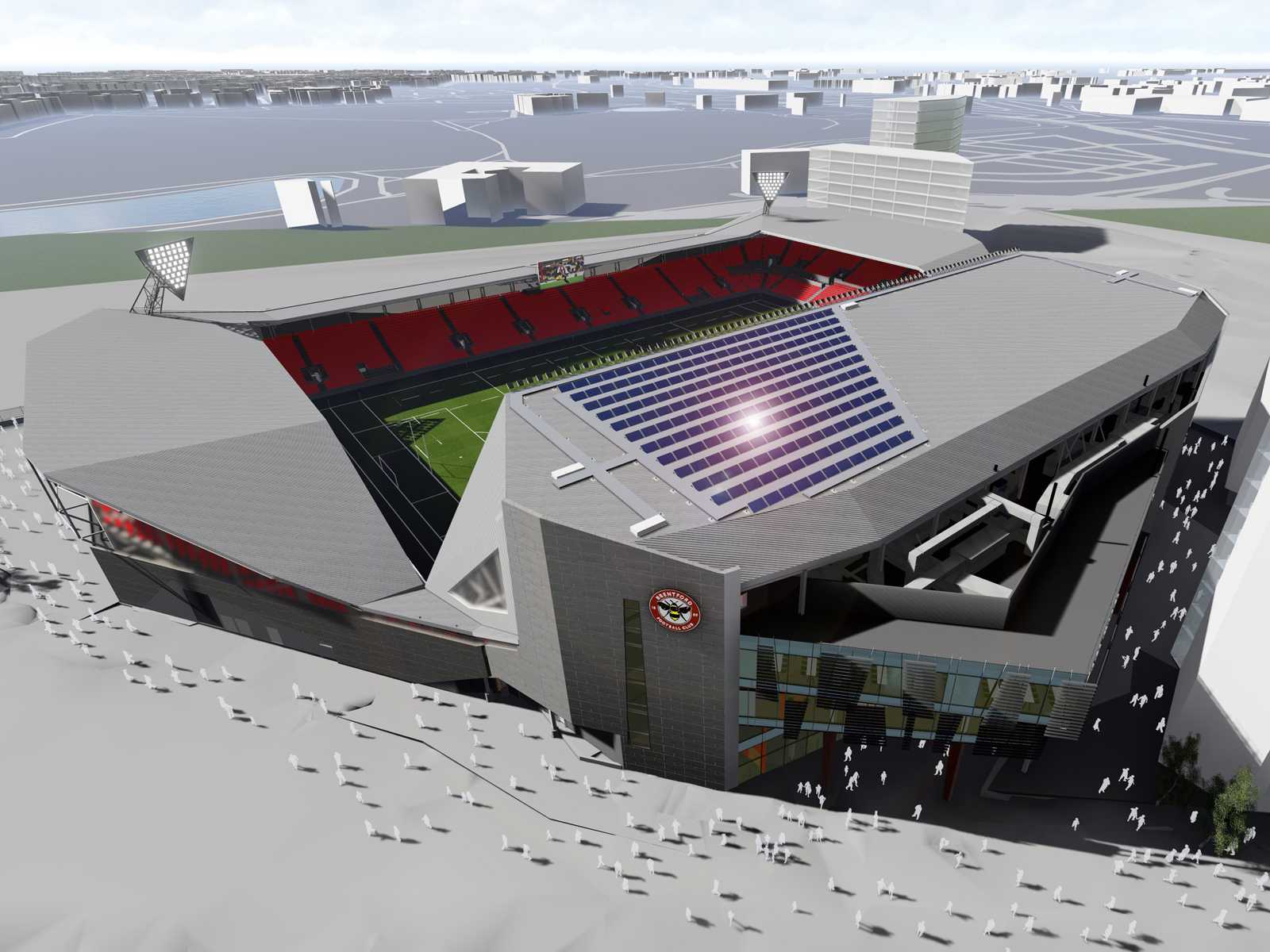 © Brentford FC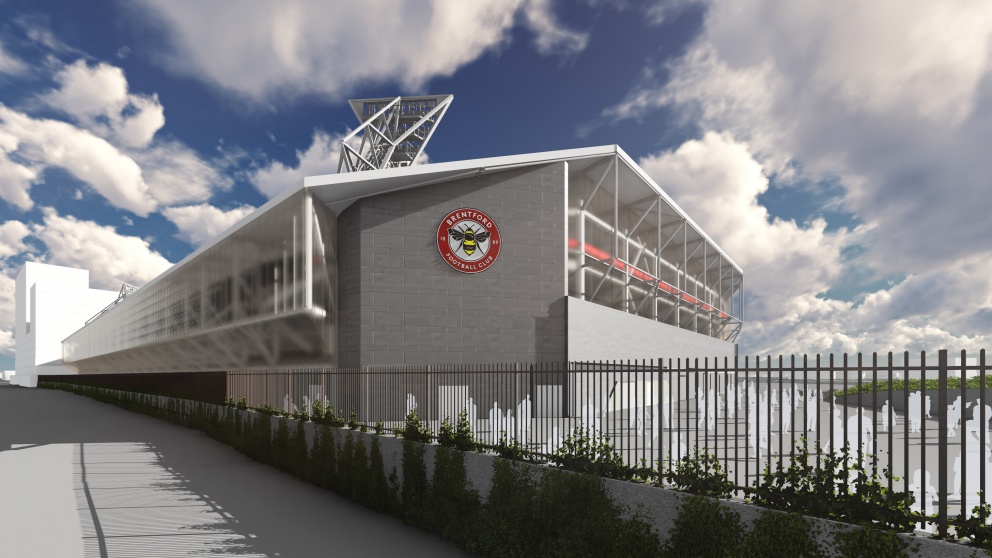 © Brentford FC