Antwerp: Mayor promises new stadium if re-elected
source: Nieuwsblad.be; author: michał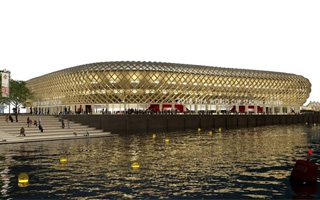 On Monday evening the mayor of Antwerp reassured his constituency that he wants to build a new joint stadium for Royal Antwerp and Beerschot Wilrijk by 2024, if elected for second term.
Resurfacing every couple of years, the idea of a new municipal stadium in Antwerp is on the agenda again. Last year it was brought up by the mayor, Bart De Wever, who yesterday evening confirmed the ambition of delivering a new large stadium, which could host games of both major clubs in the city: Royal Antwerp FC and KFCO Beerschot Wilrijk.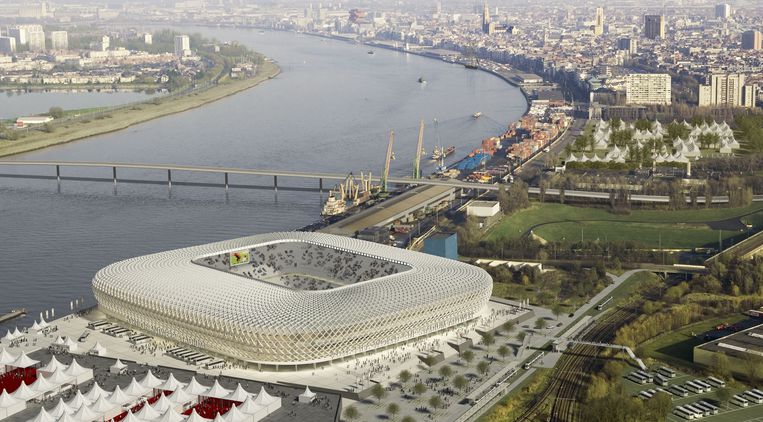 The stadium would sit in Petroleum-Zuid, an industrial area south of the central residential districts. The location would 'favour' KFCO, because it's just 1.7 km north of their home, Olympisch Stadion. For Royal Antwerp it would be a relocation of almost 8 km, from their roots at Bosuil in east Antwerp.
"After years of misery on both sides, success is piling up today. In this atmosphere, the idea od ultra-modern infrastructure becomes attractive to everyone. If you have enough actors who want to move forward and invest together with the city, it becomes tengible. I am very optimistic, I think in the next term ribbons will be cut." said mayor De Wever, who thus asks for his population for re-election in the October vote.
Both teams seem open to the idea, however details are yet to be established. For the short term a €1.8 million renovation is being carried out at Olympisch Stadion, two thirds of which are paid by the city. Meanwhile Royal Antwerp have last year delivered a new main stand to their Bosuil, which allowed the stadium to meet league requirements and enables further growth, regardless of the Petroleum-Zuid Plan.