Belgium: New stadium for derby rivals in Antwerp?
source: Nieuwsblaad.be / Sporza.be; author: michał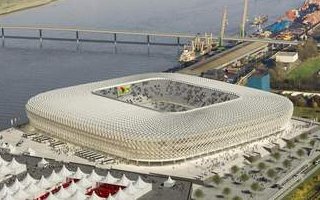 It's not common these days to see such proposals and yet one has surfaced in Antwerp, where the city wants to get two local rivals to play in one stadium. Their reaction? Not too enthusiastic.
There are two major clubs within the football scene of Antwerp: Royal Antwerp FC and Beerschot Wilrijk. Both have been rebuilding their past greatness recently, with Royal winning promotion to the top flight after 13 years on Saturday. Their away play-off was watched on giant screen by 12,000 people at Bosuil Stadion!
You might argue there is demand for a much better stadium than any of the clubs have for use at present. And this is exactly what the city of Antwerp have done on Friday, when mayor Bart de Wever announced publically that he would like to build a large stadium for both clubs.
The project would run as a PPP initiative, so that taxpayers aren't under undue burden. The preferred location is Petroleum Zuid, south-western industrial part of the city. It's not the first time such vision is raised, it was previously part of the Dutch-Belgian 2018 World Cup bid (below).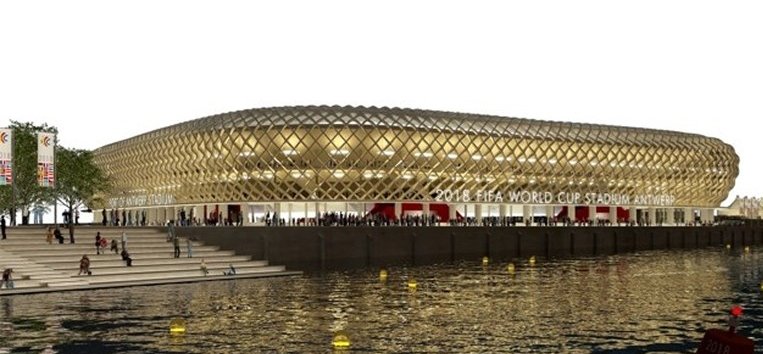 However, both clubs envisioned to be part of the project reacted with caution. Royal stated on their website that they've already got a plan for a brand new main stand at Bosuil and are ready to present it soon. Their primary goal is remaining at their spiritual home, though they didn't dismiss the new idea in whole.
Beerschot Wilrijk on the other hand took the "we'll wait and see" attitude, because they were yet to be officially invited to join any talks by the city of Antwerp.
The project is now expected to be discussed in unilateral talks.