Rotterdam: New Feyenoord stadium has to become a floodbank
source: AD.nl; author: michał
In normal circumstances this stadium would probably not get the green light. But with insufficient spaces for urban growth a riverbank project needs to be considered. It needs to provide protection from flooding to surrounding areas, though.
Feyenoord City is a chance, after many failed attempts, for Feyenoord to get a brand new stadium. Part of the project would also bring much-needed regeneration to the district.
However, the stadium is planned in the place now occuppied by primary flood defense. In regular circumstances Hollandse Delta, entity responsible for water management, would most likely block the project altogether.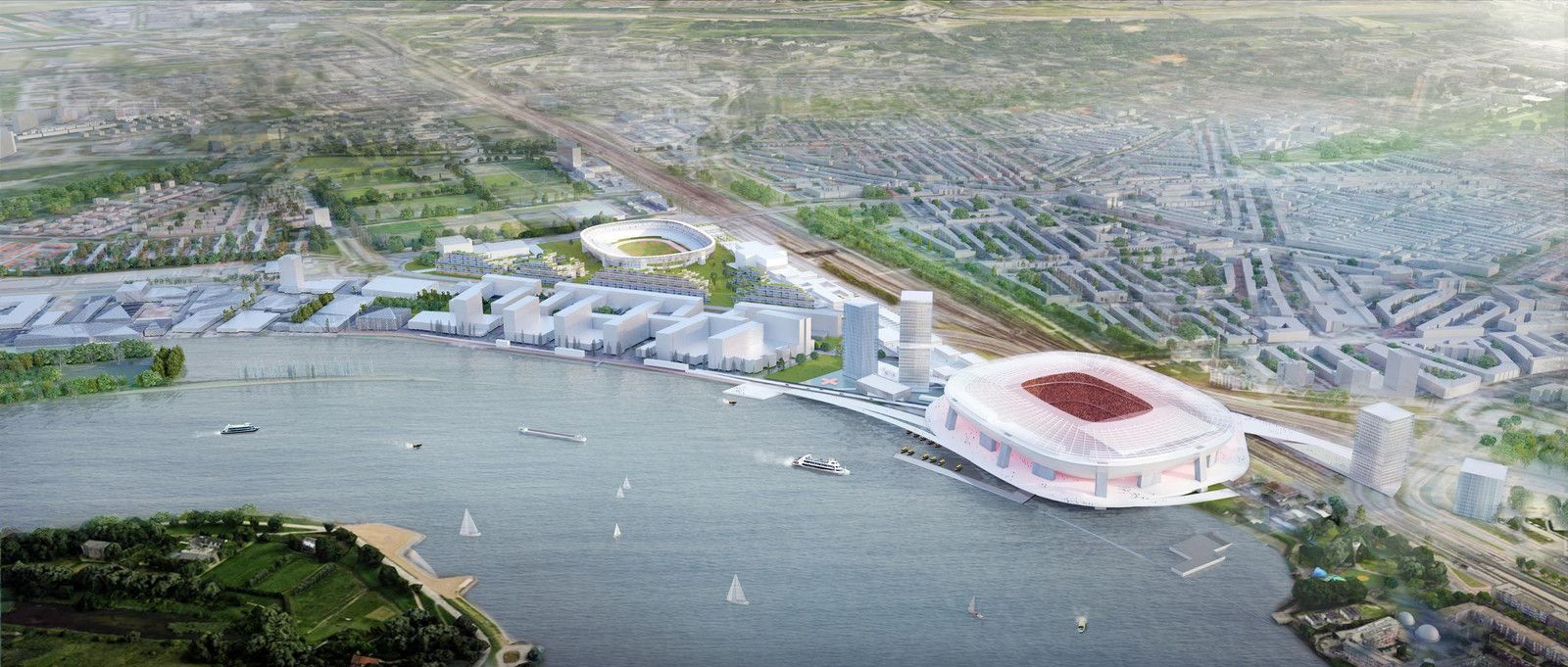 However, South Holland and the Rotterdam area are facing one more crucial issue, aside from possible flooding. The Rotterdam region needs 75,000 more apartments to accommodate its population and land is a scarce resource. That's why authorities are now analysing how the stadium could be built safely.
In its original shape Feyenoord City envisaged 1,500 new homes, which would be some help in the shortage faced by Rotterdam. However, late last year an upgrade vision came up, Feyenoord XL, which foresees much more dense residential architecture around the stadium and as many as 8,000 new homes. It's already being discussed with officials.
With proposed benefits Feyenoord City is still waiting for approval, of course on condition that it can be delivered without endangering nearby residents. Interestingly, the biggest threat in Rotterdam is not the Nieuwe Maas water level but intensive rainfall and local floodings, according to Hollandse Delta.
Planned roughly 1 km north of current De Kuip, the new Feyenoord stadium is expected to hold 63,000 people and cost some €366 million to deliver. The existing stadium would be converted into a leisure destination with extensive residential use.