England: Luton impatient over stadium impasse
source: LutonToday.co.uk; author: michał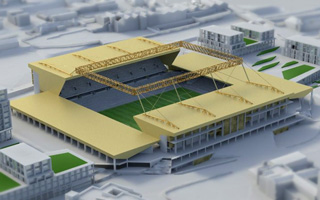 Luton Town chief executive described his club's planning application delays as unfathomable in a recent letter to fans posted in official match programme. He expressed hope for a planning permission by mid-March, but that doesn't seem to happen.
Last week, in official programme for the Crawley Town game, chief executive Gary Sweet addressed Luton Town supporters, expressing his dissatisfaction about lack of decision regarding the Power Court stadium project.

© Luton Town FC
"We fully understand and appreciate that planning officers must be meticulous in their considerations but we have been very patient, as helpful as any developer could be and have been swift in responding to any questions or challengers." the statement reads.
"I'm beginning to find it unfathomable how something so positive and already detailed can take so long.
"As we have entered the final third of the season the same two principal goals remain potentially alive for us all; promotion to League One and a receipt of a planning consent by the local council.
"On this latter aim, I can only apologise for not giving more updates recently, however, I'm sure you all understand that as we are now in the final technical throes of the process, there is little we can do or say other than wait.
"Naturally we are working tirelessly (and sometimes sleeplessly) to respond to the various technical cross-examinations thrown our way which of course we're able to and happy to respond to.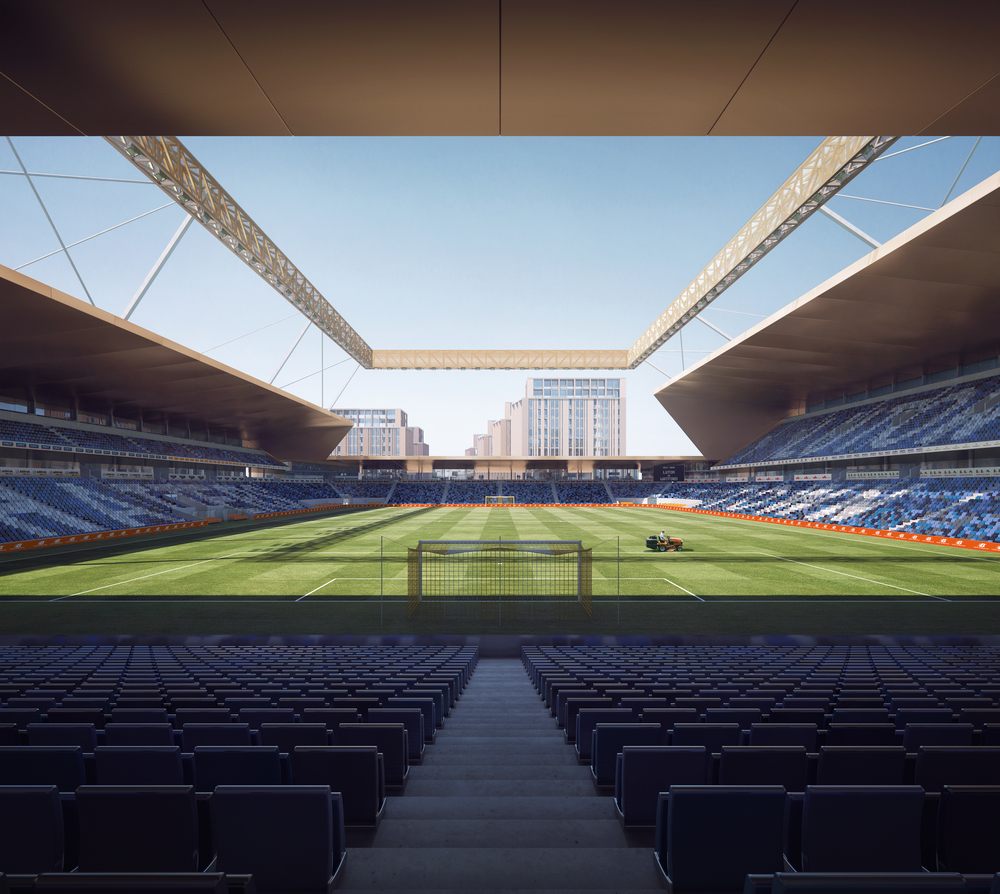 "Indeed, there is very little now we can possibly answer given everything should now have been reviewed in detail, other than one small but important final document which only be issued once everything else has been."
One can understand the growing anxiety as Luton Town have been waiting since August 2016. This is when the planning application was officially filed. Since then little official progress has been made. Meanwhile, next month the team will be well represented during MIPIM in Cannes, where last year the Power Court scheme was praised.
"We have politely asked the council to be mindful of the the fact that visiting Cannes at great expense without having a planning decision after 20 months of consideration will create a not insignificant delay in progressing with the project.
"Indeed the inability to be able to trade at MIPIM will not only hamper our progress but the progress of the town itself.
"It will be incredibly disappointing (and costly) if we were to miss this key timeframe and I have urged our council, as far as I am possibly able, to give us the ammunition to begin the process of making this dream a reality."
© Luton Town FC
While Luton Town would prefer to get the proceedings over with, it doesn't seem too likely. In response to Gary Sweet's message, the Luton Borough Council released their statement. It read: "We completely understand and share some of the frustrations about the delays with the process, many of which have been outside the control of the council and the club.
"Our planning officers have been meeting with the club every fortnight to discuss the status of their applications and support them with the information they still need to submit to us about the funding of the two schemes.
"This funding assessment, along with a final technical report, needs to be reviewed by independent experts.
"We expect that this will take about a month and assuming these outstanding matters are addressed, we should be in a position at the end of April to announce the date of the special Development Control meeting where the applications will be considered.
"The council has been committed to finding the club a suitable location for a new stadium for a long time and if LTFC plans were to be approved by the independent planning committee, the developments would positively transform a derelict and unsightly piece of land and undeveloped site, creating new jobs and opportunities for local people.
"We would like to thank the fans and residents for their patience. We know it's taking a long time but this is not unusual for applications of this size."