New stadium: U Arena, new gem of La Défense
source: StadiumDB.com; author: michał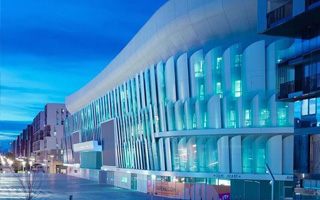 Almost as expensive as Stade de France, it's more a concert venue than stadium, but then again, U Arena comfortably meets all requirements for international rugby and will be one of the 2024 Paris Olympics' venues.
New stadium for rugby club Racing 92 was among the priorities of owner Jacques Lorenzetti, who also wanted to capitalise on unique opportunities of building an event venue within the iconic La Defense complex in Nanterre (Paris). In 2010-2011 top architects from France and beyond competed for the job, creating their visions of a versatile stadium, able to hold 30,000+ people during rugby games and 10,000-40,000 for other events.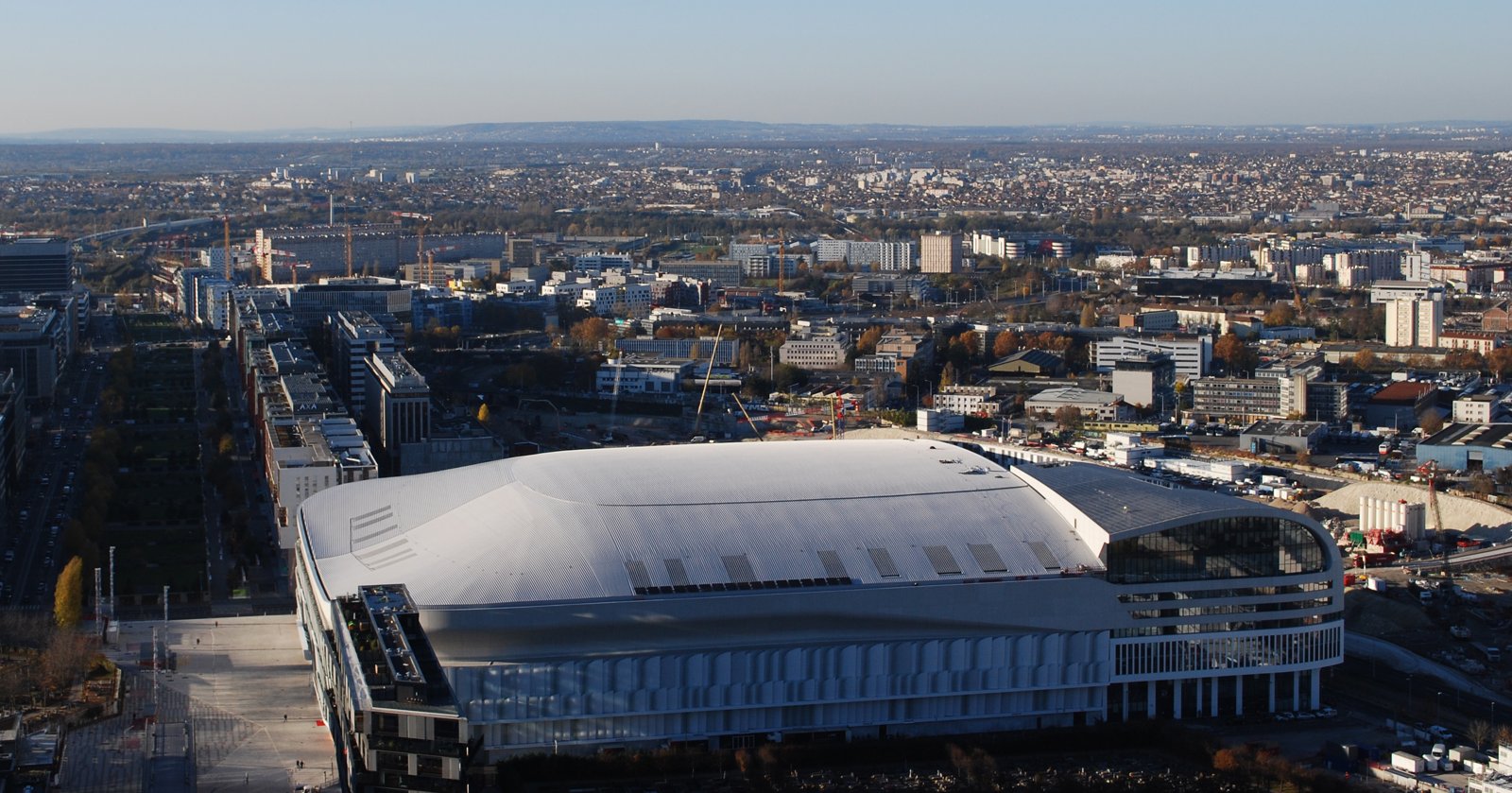 © Mathieu Francois du Bertrand
The winning bid came from the famous Christian de Portzamparc, who proposed a futuristic outer form, balancing between a commercial, office and cultural building. Covered from three sides with undulating scales, the stadium was to became a landmark of its own despite the neighbouring high-rise cluster. Almost all features of the proposed design were implemented, though the retractable roof was eventually dropped in favour of a cheaper and less noise-polluting opaque dome.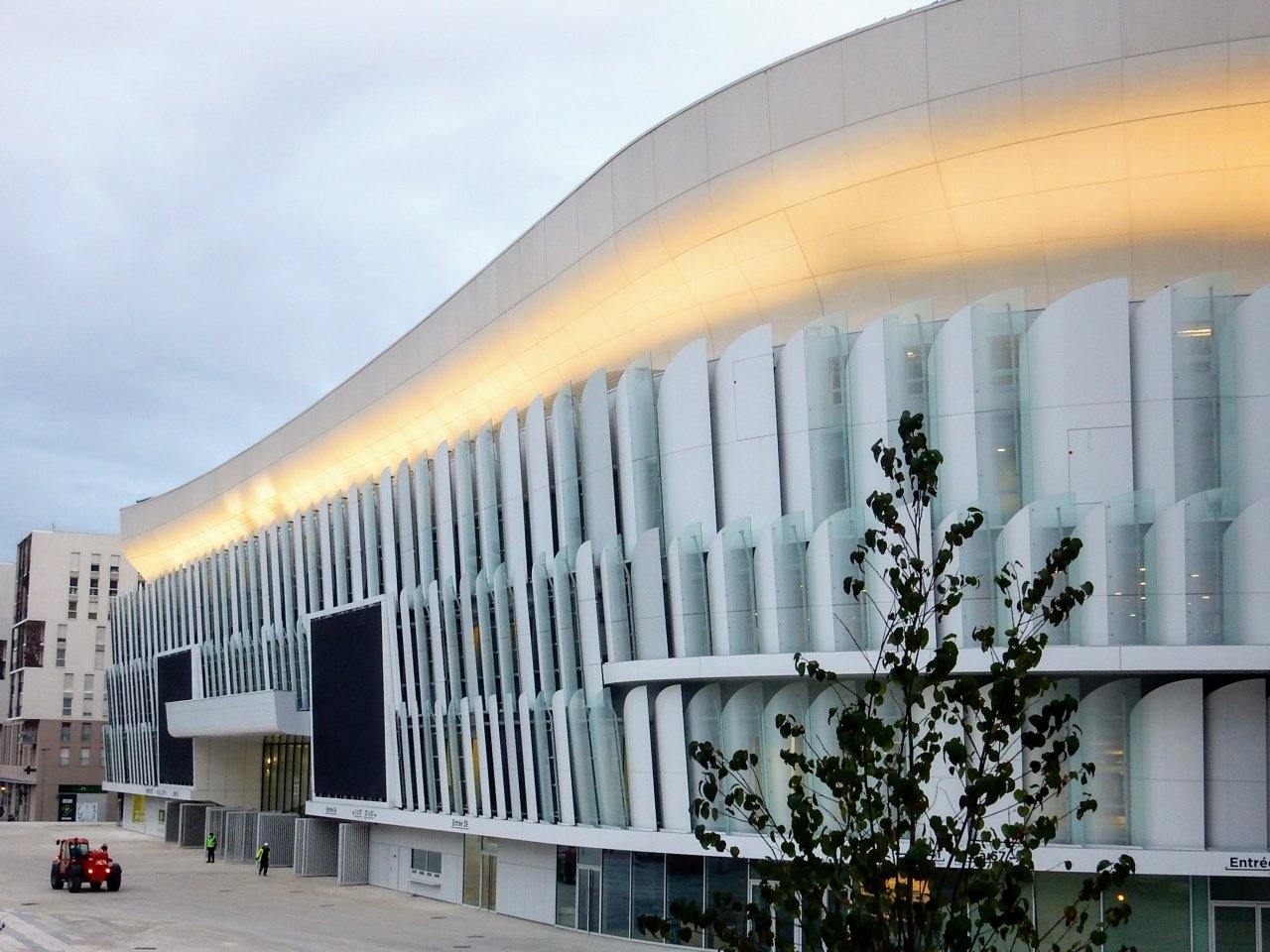 © Sipral
The heavily-constrained piece of land in Nanterre offered just 28,600 m2 for development, forcing parking sites under ground. A three-stand layout was chosen for the stadium, with the fourth (north) side being left for offices. Behind the goal 31,000 m2 of floor space was created, partly earmarked for the public administration of the Hauts-de-Seine Department.
The sport/event part has total floor space of some 63,000 m2, including up to 3 floors of infrastructure behind each stand. It's a very intimate arena for rugby, with front row just over 5 meters away from the field. Two tiers of seating are separated by private boxes, 95 in total.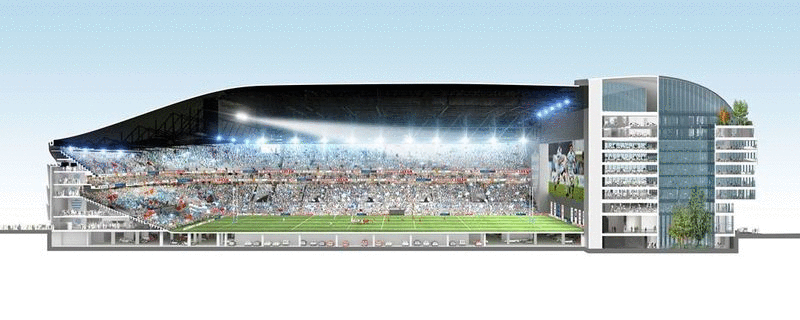 Contrary to regular sports stadiums, the auditorium is almost entirely dark, much closer to a concert hall or even cinema. And no wonder, the stadium can in fact function with total capacities of 5,000, then 10,000 or 20,000, the matchday size of 32,000 and up to 40,000 with people on the field. This is how many were able to attend 3 (!) Rolling Stones concerts that opened the stadium in October of 2017.
When announced in 2010, the stadium was expected to cost €250-300 million. Eventually it went beyond 350 million despite the retractable roof having been scrapped. When you take into account the construction cost in Paris and technological advancement of the building, it's not as much as one might think. The place has some of the best lighting and sound systems across Europe, as well as one of the largest main screens for any stadium worldwide. The main, northern screen occupies 2,600 m2, though it uses 44 HD projectors rather than LED technology.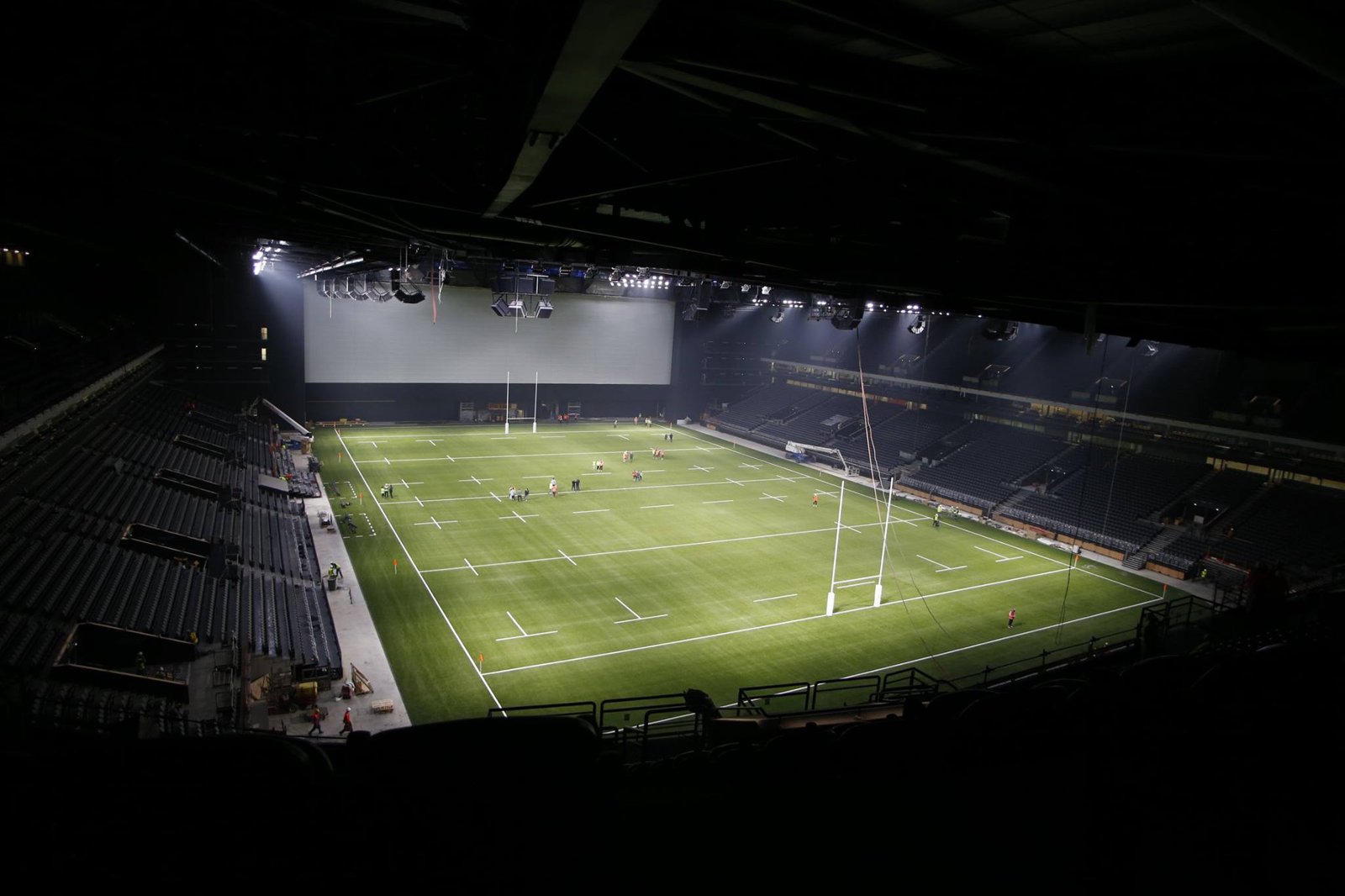 © Racing 92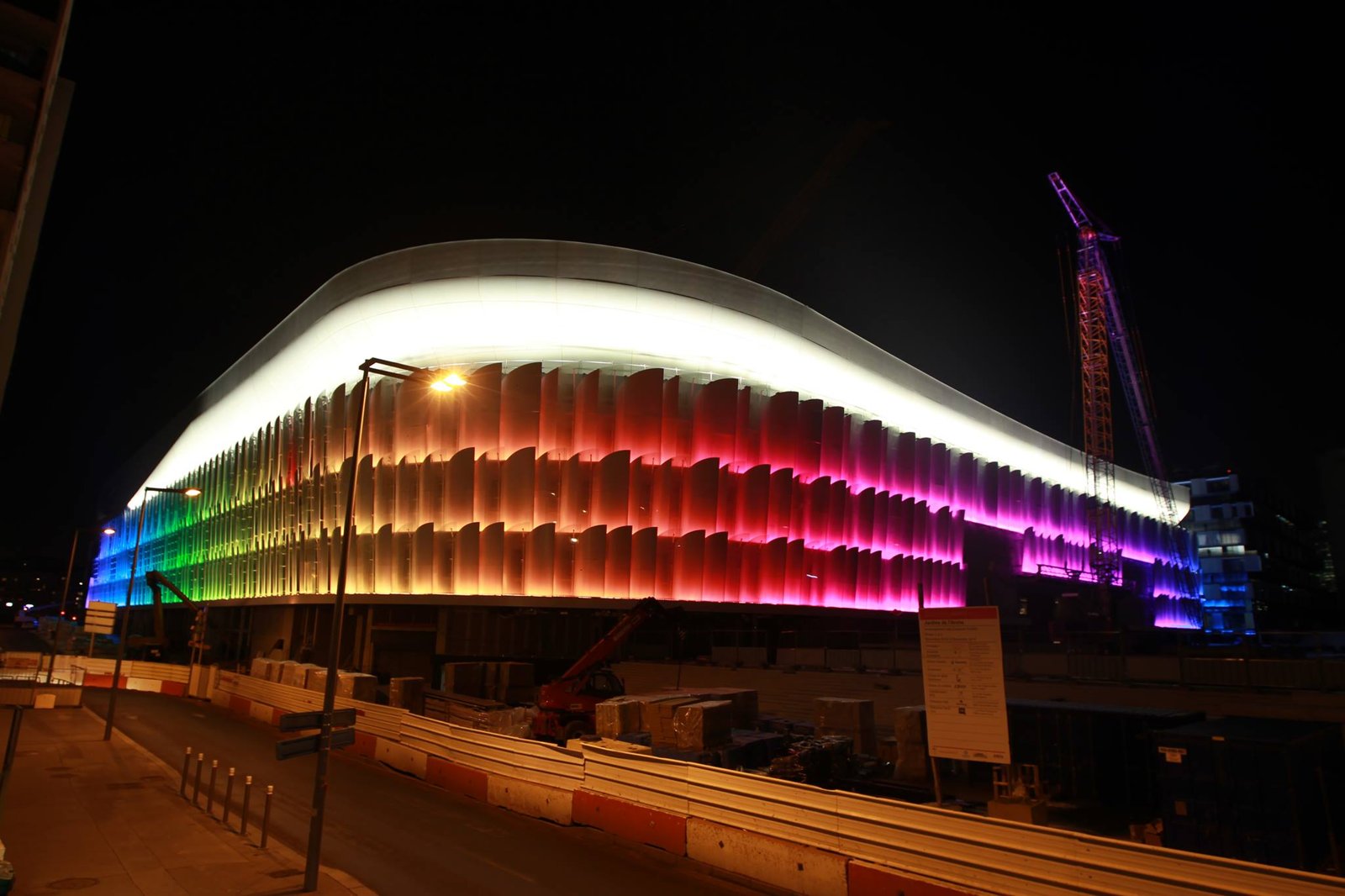 © Ville de Nanterre
The facade itself proved quite costly. Traditional outer skin is covered by rounded scales imported from the Czech Republic. 600 scales (made of glass, glass-composite and composite) consumed over €10 million of the stadium's budget. Together with the dynamic shape of the roof's outer edge, the scales make for an amazing impression at night, when illuminated.