New stadium: The apricot of Malatya
source: StadiumDB.com; author: michał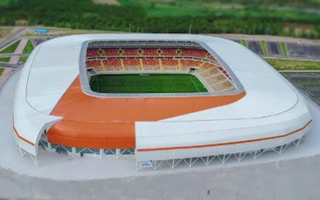 This jolly stadium is one of four (!) Turkish venues nominated in this edition of Stadium of the Year. It's also proof that you can build a 27,000-capacity stadium with a modest budget even with serious issues...
Enabling works for this stadium in eastern Turkey began back in 2012, though actual construction progressed in 2013. Not exactly within the city of Malatya, rather in its eastern outskirts, along a new express road, just beside the new İnönü University campus.
Created for a city famous for its apricot export, the stadium can be taken as inspired by these fruits. From early drawings it had a double-layered outer wrap, part white and part orange, the white one wrapping around orange and leaving a small semi-opened area in the south. This is the most exposed and most frequented access route to the stadium.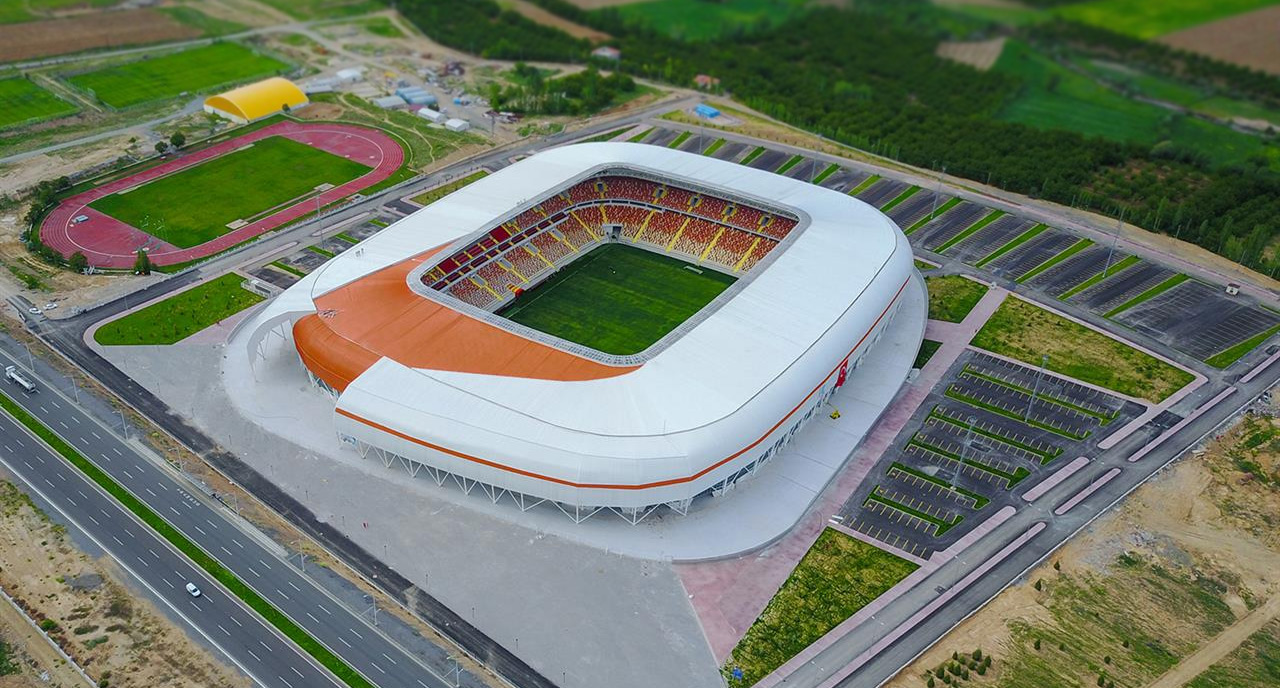 © Malatya Büyükşehir Belediyesi
The Azaksu concept went through several major changes through the years and was compromised to some extent, but key ideas were retained. Besides the southern gate, these include the lightweight steel roof structure totalling at 2,800 tons and covering not only the stands but also wide public concourse area behind them.
Original slope of land was also used to provide additional spaces. In the north ground floor is two levels below the south's ground floor. This way a covered parking for 271 cars was created under the stadium, increasing over floor space available to 62,255 m2. The stadium also boasts 26 private boxes (13 in the east and west), 2 stores and 24 catering points. Directly beside the stadium 981 parking spaces were created.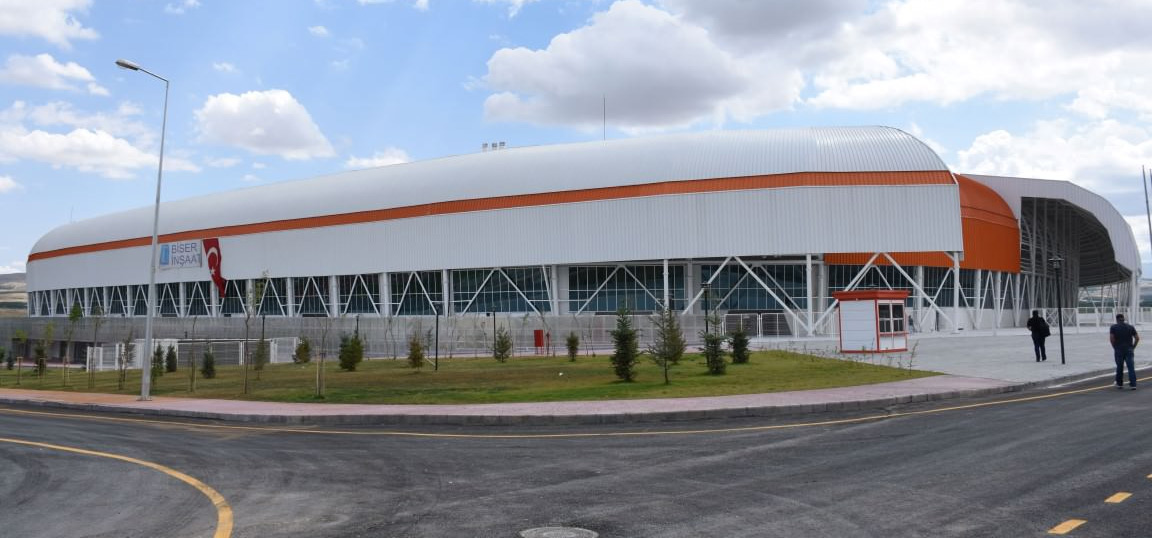 © Malatya Büyükşehir Belediyesi
Construction was eventually expected to end in 2015, but it suffered from setbacks as general contractor tried to avoid bankruptcy. Eventually the company collapsed and in 2015 another one had to replace it. This allowed the stadium to be complete in the summer of 2017, just in time to be opened by president Recep Tayyip Erdoğan.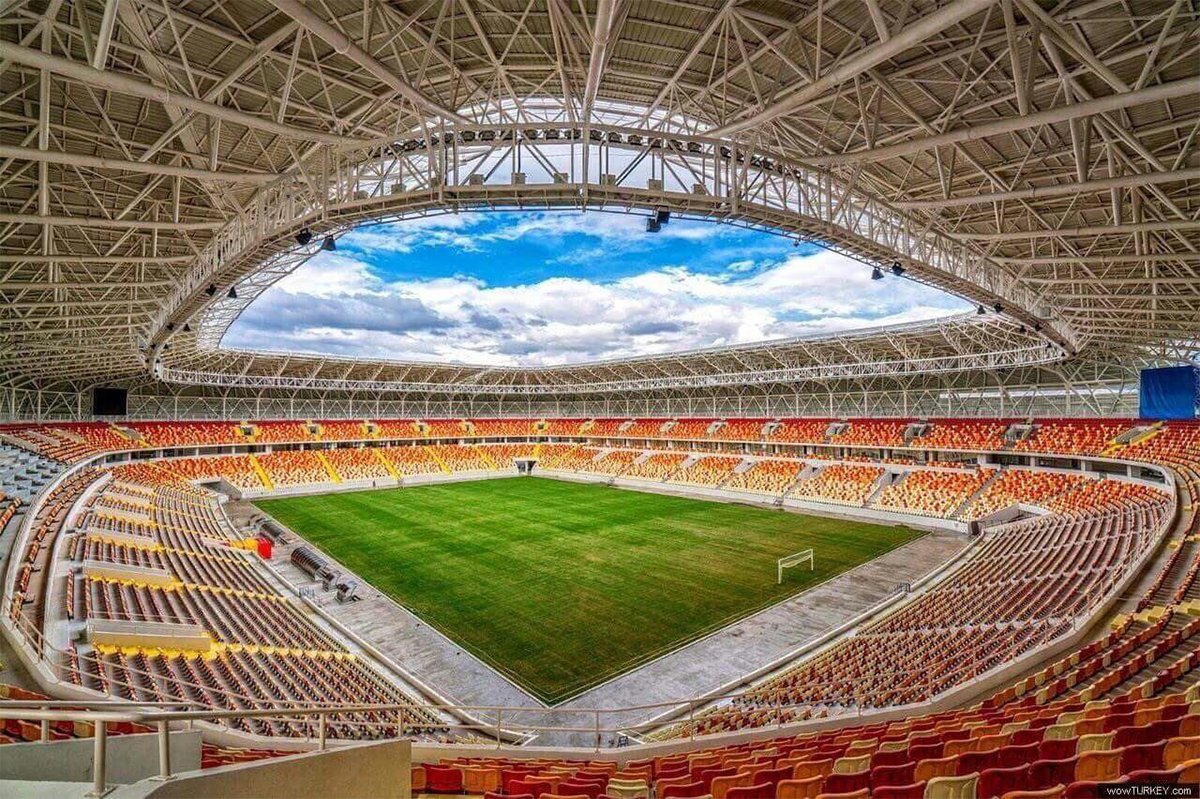 © Malatya Büyükşehir Belediyesi
Along with severe delays, contractor change also forced the budget to move upwards. First it stood at TRY 60 million, then 75 million and eventually the governmental agency for public housing, TOKI, gave 119 million liras as the final price tag. However, in order to remedy difficiencies and meet all requirements the city of Malatya had to pour further 10 million by the end of 2017.