New design: Finally, truly football derby of Shanghai
source: StadiumDB.com; author: michał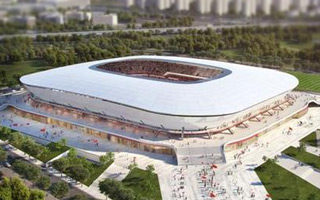 Possibly as soon as 2019 all derby games of Shanghai will be played at football-only stadiums. This will happen if Shanghai SIPG FC manage to deliver their new stadium as soon as announced recently.
In December they reached for the 2nd spot in Chinese Super League and that very month they presented these renderings. They showcase ambition of the 12-year-old Chinese club. In 2018 Shanghai SIPG hope to break ground and by late 2019 inaugurate their new stadium, moving to a football-specific facility for the first time in history.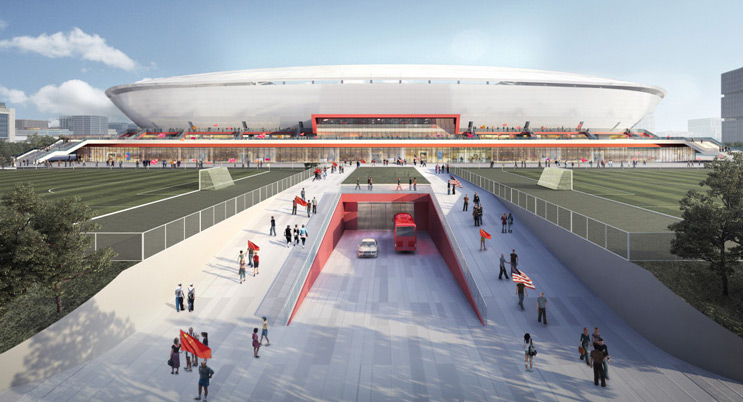 While Shenhua remain the most famous football club in Shanghai, you may also have heard of SIPG Fcafter their spending sprees of recent years. They paid more for a Chinese player than anyone ever before back in 2015, in 2016 that fee was multiplied when they bought Hulk from Zenit St. Petersburg for stunning €56 million. That same year they dropped Sven-Göran Eriksson as head coach. In other words, they have money to spend!
Currently SIPG use Shanghai Stadium as their home but they haven't been able to sell out even once in the past season. But while capacity of nearly 60,000 would be too much for any Chinese club, their average of 29,175 spectators is a very decent result.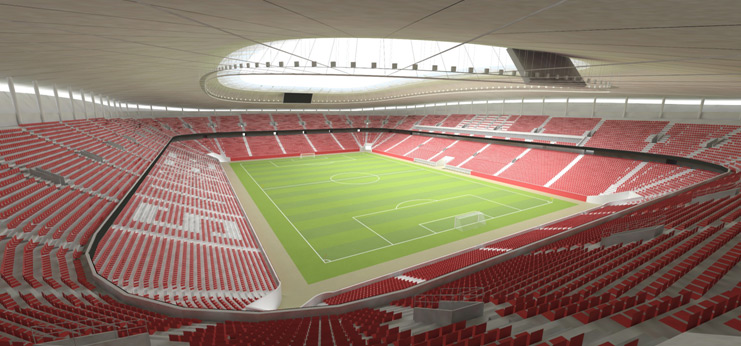 Even more, average from the past three seasons is app. 27,000 people per game, which means the capacity of their new stadium set at 35,000 might just be enough to create great atmosphere and have all seats occupied for most of the season.
35,000 seats means something more, though. With this capacity the Pudong Football Stadium would become Shanghai's largest football-only venue, surpassing the famous Hongkou, home to Shenhua.
Not only a form of symbolic advantage over derby rivals, this would mean Hongkou is no longer Shanghai's prime football location. That's not nothing because the building raised in 1999 is China's first football-specific venue.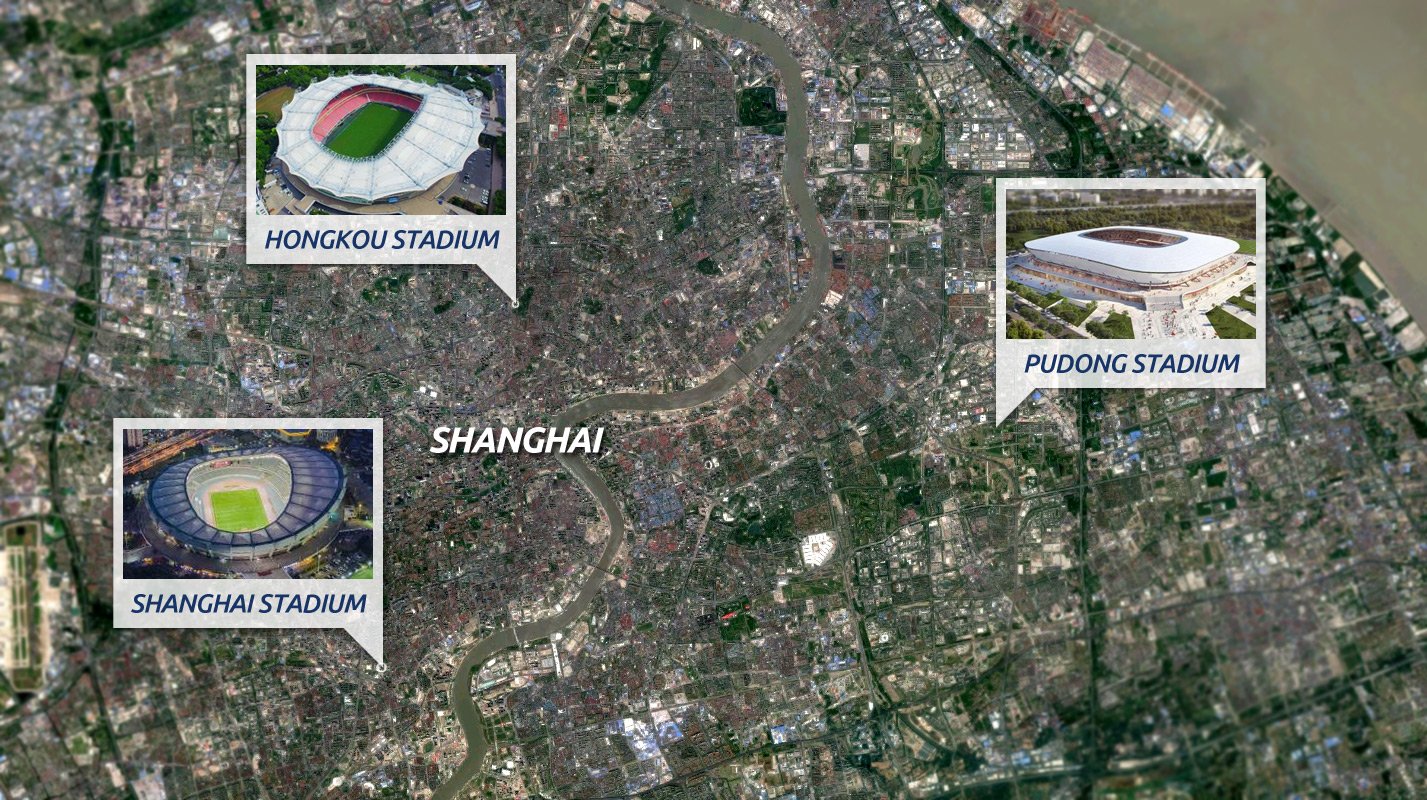 While we don't know the project's budjet, the stadium expected to be built in the Pudong district is being designed by renowned architects from HPP, company with numerous European stadiums in their portfolio, to name just Stadion Energa, Veltins Arena and BayArena.
The stadium will be joined by two training fields and surrounded by a wide plinth filled with commercial outlets. Fans enter both tiers of seating from the plinth, entering the sleek and modern arena designed by HPP Architects.