Naples: Two plots proposed for new Napoli stadium
source: StadiumDB.com; author: michał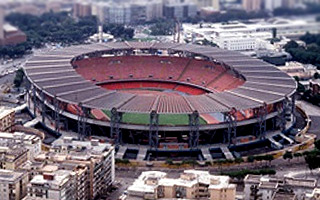 Mayor of Melito, just outside Naples proper, has offered two major plots of land to create an entire sports city. Meanwhile, renowned architect suggests the stadium could be ready in 3 years or even less.
Just before New Year's Eve the subject of Napoli's new stadium resurfaced, this time in a new location. The mayor of Melito di Napoli, a municipality just outside the north-western city limits, suggested he's been in talks with SSC Napoli owner Aurelio de Laurentiis.
Antonio Amente assured Radio Merte that his municipality would be able to accept Napoli, in fact he opts for the creation of an entire sports city, quite like those planned in Florence and Rome. He earmarked two major plots of over 30 hectares each, one on every end of the municipality. We have highlited them for you on the map below.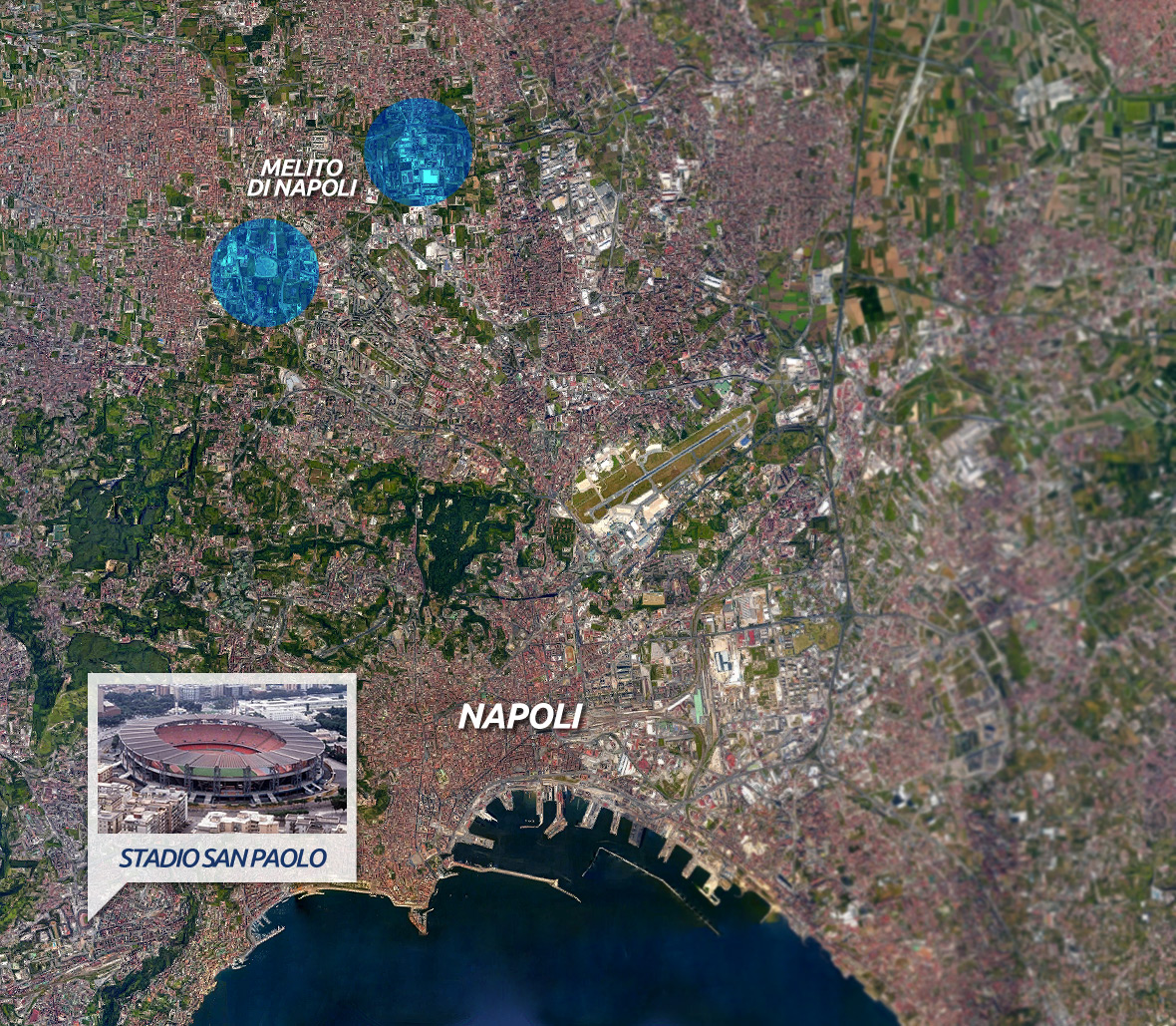 Melito has a lot going for it as a potential stadium site, being well-connected to the highway network. It will also get a subway line from Naples soon and in terms of distance from strict centre of Naples it's comparable to current Stadio San Paolo.
San Paolo remains the subject of controversy as no solid legacy plan for the stadium has been selected. It doesn't meet Napoli's demands and prolonged impasse between Napoli and the city of Naples is reported to make Aurelio de Laurentiis very anxious about the future of his club.
That's when Gino Zavanella stepped in yesterday, in his interview with Radio Kiss Kiss. The renowned architect, behind new Juventus stadium among others, assured he's ready to begin design work on new Napoli stadium as soon as the plot and feasibility studies are there.
"I don't have a stadium design ready yet, but I'm thinking about it. I look forward to know if the programme is feasible or not. It would take us 8 months to create a project, then around 20-24 months to build it and some 3 more months to get all permits. In short, in three years it could be ready." Zavanella said.
Then he added: "De Laurentiis is unpredictable, like a volcano. If they make him angry, he could build it in less than three years."