Las Vegas: Raiders to foot (a bit of) the infrastructure bill
source: KDWN.com / LasVegasSun.com; author: michał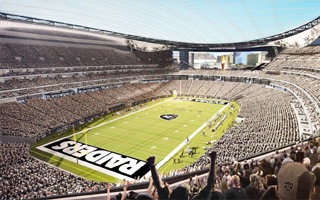 Clark County Commissioners have approved a development agreement with the Oakland Raiders that spells out public safety and infrastructure improvements in and around the stadium that the team will pay for.
Commissioners unanimously approved the agreement on Wednesday. The team has agreed to install at the stadium about $1.4 million worth of public safety equipment, as well as an emergency operations center.
In the agreement, the team agrees to fund fire upgrades including two mini pumpers, two Gator-type utility vehicles, two enclosed trailers and two tow vehicles at a cost of $846,000. The costs also include $280,000 for 25 portable radios and associated equipment, and $250,000 to upgrade the pre-empting system of nearby traffic intersections from infrared to GPS.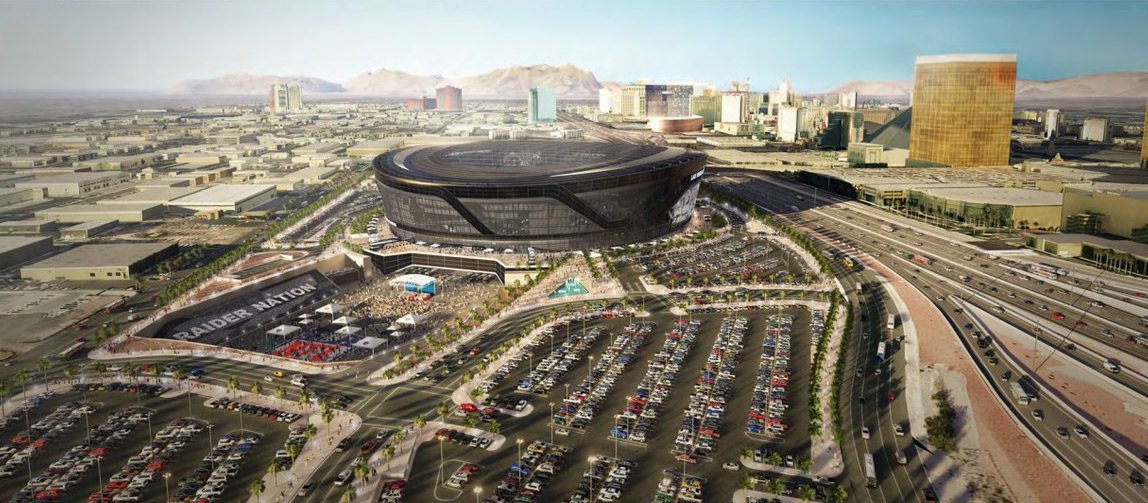 The document calls for widening sidewalks, improving roadways, installing and modifying traffic signals, and building any necessary pedestrian bridges for better crowd circulation and access to the stadium. These elements will also be covered by Raiders, though final cost is yet to be identified.
The Raiders plan to start the 2020 season at a new 65,000-seat stadium that's being built just across the freeway from the Las Vegas Strip.
The $1.9 billion project is partially funded by taxpayers. A massive injection of $750 million from public funds was approved to make the project viable in the first place, then followed by further funding, including that for surrounding infrastructure.
The document does not include a finalized plan for thousands of county-mandated parking spots. Issues of mass access to the stadium remain to be solved. Initial project approval by the county in September gave the team a year to produce a plan for the 13,875 of 16,250 parking spaces required by county code that cannot be accommodated within the project's footprint.