USA: Could Nashville have the best MLS stadium?
source: StarTribune.com / MLSSoccer.com; author: michał
Simply put, the answer is... probably no. But if you ask Mark Wilf, minority owner of Nashville SC, he has a different opinion. No details as to what he bases it on, though.
Before Christmas MLS announced Nashville SC as the first MLS expansion team, while the announcement of second winner of current expansion round has been postponed until early 2018.
While still not in detailed design stage, the proposed Music City stadium already has big claims behind it. Nashville SC minority owner Mark Wilf has recently stated to the Minneapolis Star Tribune that their proposed stadium will be the best soccer stadium across the US.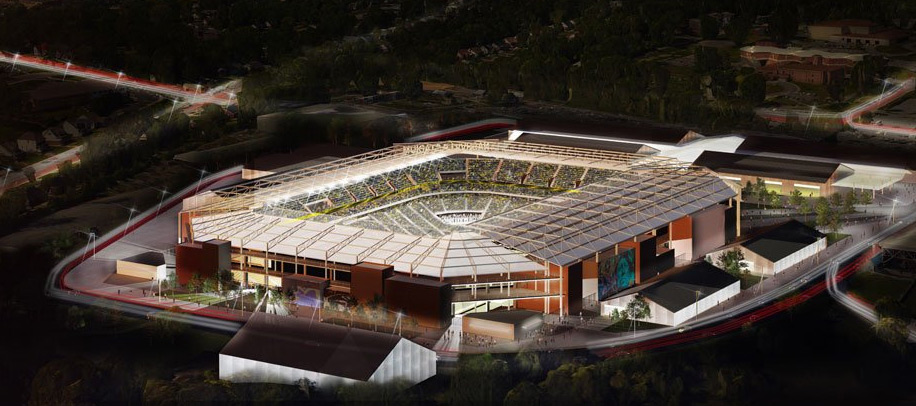 While it's a claim that could be considered a hollow boast, Wilf has something going for him. He is the president of Minnesota Vikings, whose new U.S. Bank Stadium is considered one of the best new sports venues worldwide.
"The uniqueness of facility design, how to deal with contract workers and professionals, we've gone through that experience. Stadium construction is a unique experience, and what we've learned from U.S. Bank Stadium, which we feel is the finest venue in the world, we'll be happy to share and hopefully give Nashville what we hope is the best soccer stadium in the country." Wilf said.
As a result of a private-public partnership between the club's owners and the community, the team will play in a new, 27,500-seat soccer stadium at The Fairgrounds Nashville in the capital city's artistic Wedgewood-Houston neighborhood.