Scotland: Aberdeen secure 60% of project budget
source: BBC.com / TheScottishSun.co.uk; author: michał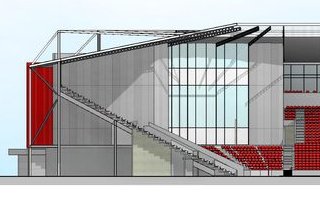 With new shareholder from USA the Dons now have £6 million in place, 60% of their new training complex, first phase of the Kingsford stadium project.
Boston-based venture capitalist Tom Crotty has invested £775,000 into Aberdeen FC. Acquisition of a tranche of shares will help secure the necessary capital for first phase of the Kingsford Stadium project.
As of now the Dons have 60% of the funding for their planned training complex, expected to cost some £10 million. Once this part is ready, the Scottish side will follow with new 20,000-capacity stadium worth three times as much.
While Crotty didn't mind admitting publicly to having very limited knowledge of Aberdeen FC before, he's convinced that the club's vision for the future is the right one. Whether authorities also feel that way should be known in January.
The Dons will find out if the project has been granted planning permission in January after a fresh public consultation. The latest round of public consultation was announced just last week, ending AFC's hopes of getting the green light by year end.