New stadium and design: In the Leaning Tower's shade
source: StadiumDB.com; author: michał
Rationally scaled, elegantly landscaped, this might become a new landmark of Pisa. Though surely not the primary one, with the Leaning Tower just over 200 meters away...
Ever since Allianz Arena switched naming tendency, we've seen 'arenas' popping up around the world. It's a trendy new word to describe modern stadia, perhaps except only from Turkey's dictate that bans it outright. But in Italian city of Pisa their stadium was called arena a century before it actually hosted a football game.
Of course it hosted a variety of open air events in the 19th century before having the very first wooden grandstand erected in 1931. But without going too deep into its background, Arena Garibaldi, known simply as l'Arena, is a unique piece of sports history with its 210-year record.
Far less impressive is the current state that the home of AC Pisa 1909 is in. After peaking in terms of capacity in mid-1980s (35,000 at that point), it began deteriorating in the following decade and has been undermaintained since. Finally, after years of waiting, it seems finally change is just around the corner.
Recently a closed competition for future concept has finished. Despite global brands like Populous and Gensler being invited, the winning entry came from Reggio Emilia's Iotti+Pavarani Architetti office. While we haven't seen the remaining bids, this one is really fine and rational.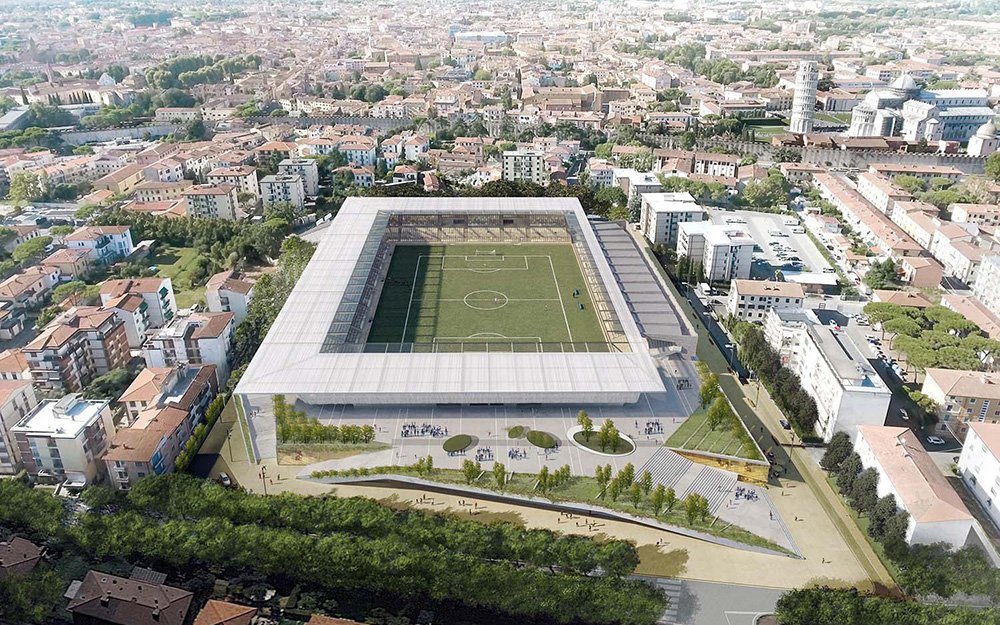 So far its cost is loosely evaluated to be around €30 million, pending detailed examination. Initially hoped to hold 16,800, the stadium should end up with 18,000 covered seats. Only the most recent addition to the current structure, the western main grandstand (dating back to 1982) will be saved, though it's expected to undergo comprehensive overhaul.

With space around the venue being extremely limited, the biggest change will be getting rid of the athletic layout and curved ends.
In the north this will free up some 18 meters of space.This is where most of the 2,500 m2 of commercial space will be created. Carefully landscaped into the stadium, it will allow residents and tourists to walk onto the northern plinth reaching, the level of the stadium's inner promenade.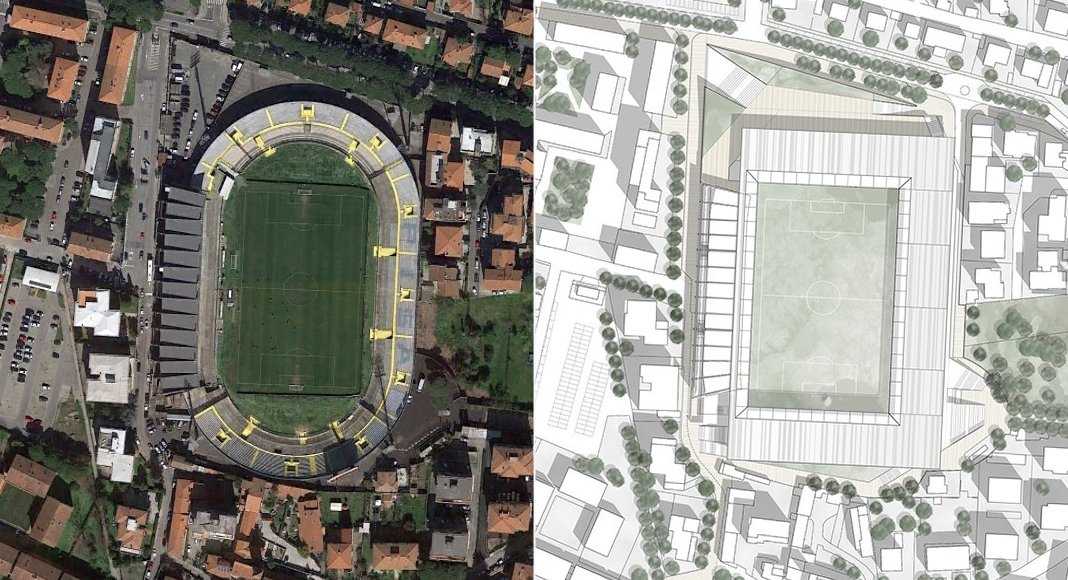 All three sides apart from the west are to be created from scratch, each with a single tier and roof hanging discretely above. It will allow the floodlight masts to be demolished and not disturb the city's landscape anymore. Under the south stand (and to smaller extent under others too) up to 400 parking spaces are to be created.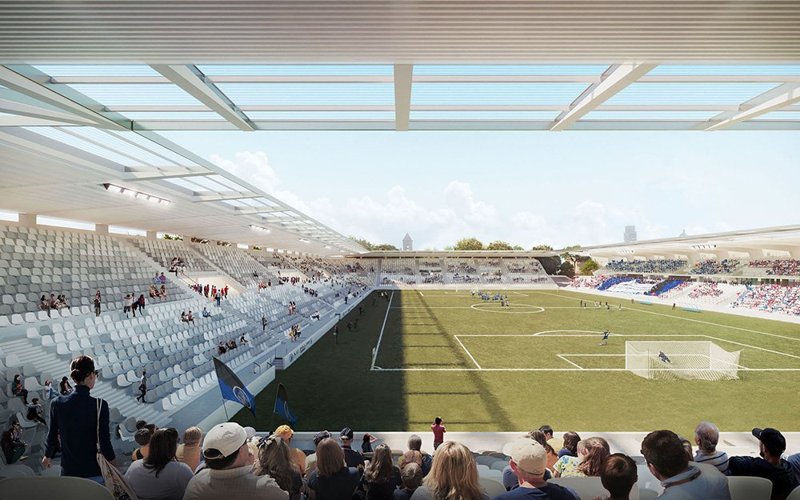 What remains to be seen is when exactly the plan could be introduced. The municipal stadium has to be privatised, which means either selling it outright or offering long-term lease to a private partner. Once that part is done (expected in spring of 2018), getting the desired funding shouldn't be much of a problem with Italy's new legislation and programmes supporting stadium redevelopments.