London: Arsenal upgrading hospitality and expanding stadium
source: Arsenal.com; author: michał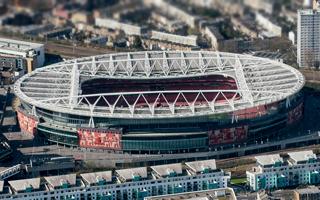 Not only better facilities for the richest, but also more seats overall. Capacity of Emirates Stadium is expected to again exceed 60,000 seats in 2019.
They won't say it openly, of course, but Arsenal is painfully aware that the new stadium of their north London rivals Tottenham will change rules of the game in terms of hospitality. While regular supporters don't switch sides, some corporate clients will surely consider moving to the new White Hart Lane venue, which will boast possibly the best hospitality offer ever.
It's thus no wonder that Arsenal has released renderings of how their Dial Square club will look in 2018. It's the first of several hospitality projects expected to be delivered soon. Over the next two years the corporate part of Emirates Stadium will not only be redesigned but also increased in capacity by some 780 seats.
With current number of business seats already above average, at 7,139, this means an increase of 11% in the highest-revenue areas. It also means that overall capacity will finally begin growing after regular decreases in recent years. By 2019 the stadium should have around 60,650 seats, while currently – due to safety and accessibility rules – it's just under 60,000.
In all fairness, the commercial upgrades are not only caused by growing competition within London or Premier League overall. Emirates is already 11 years old now and the corporate hospitality part of stadium operations has changed significantly since 2006.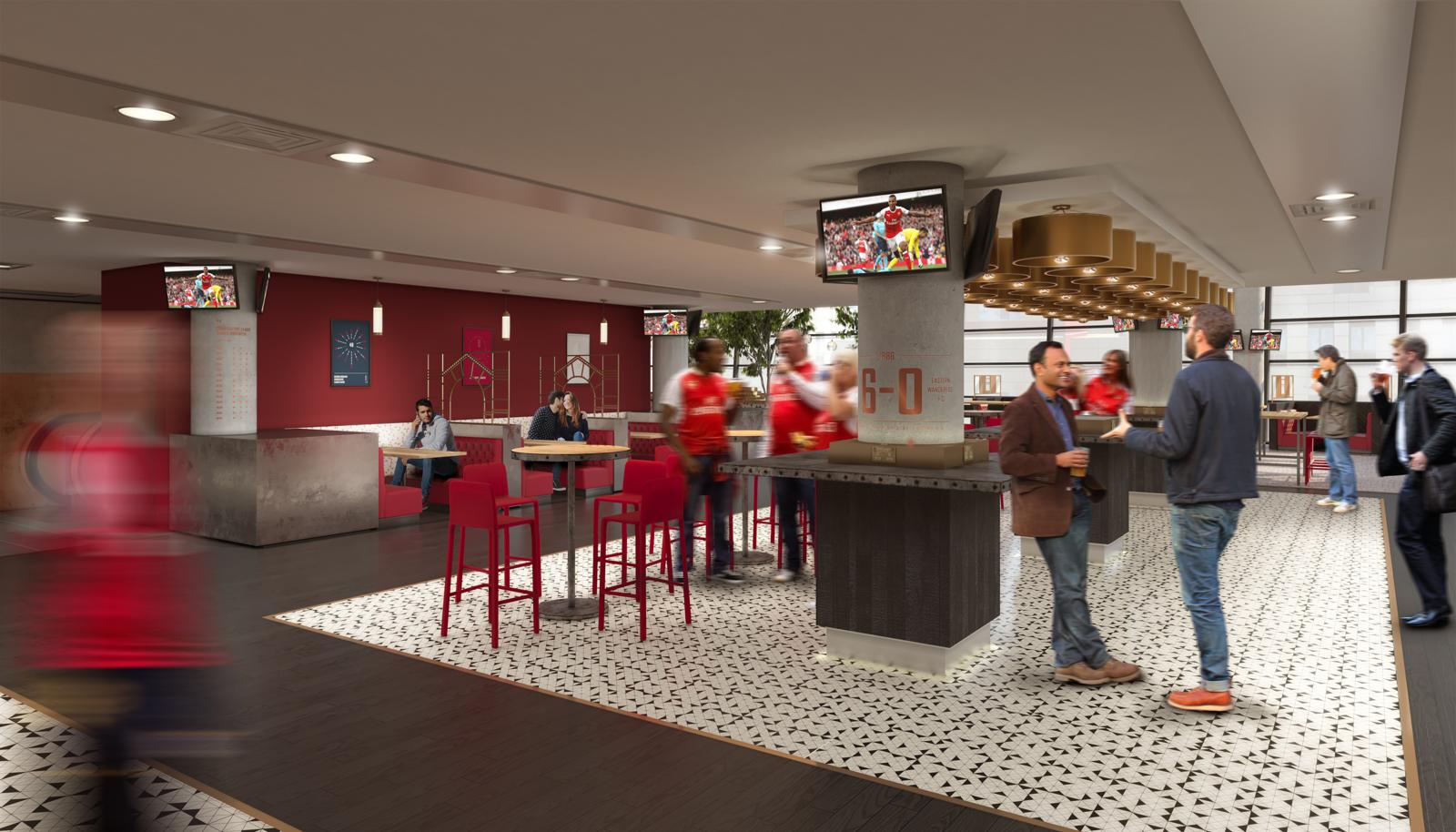 © Arsenal FC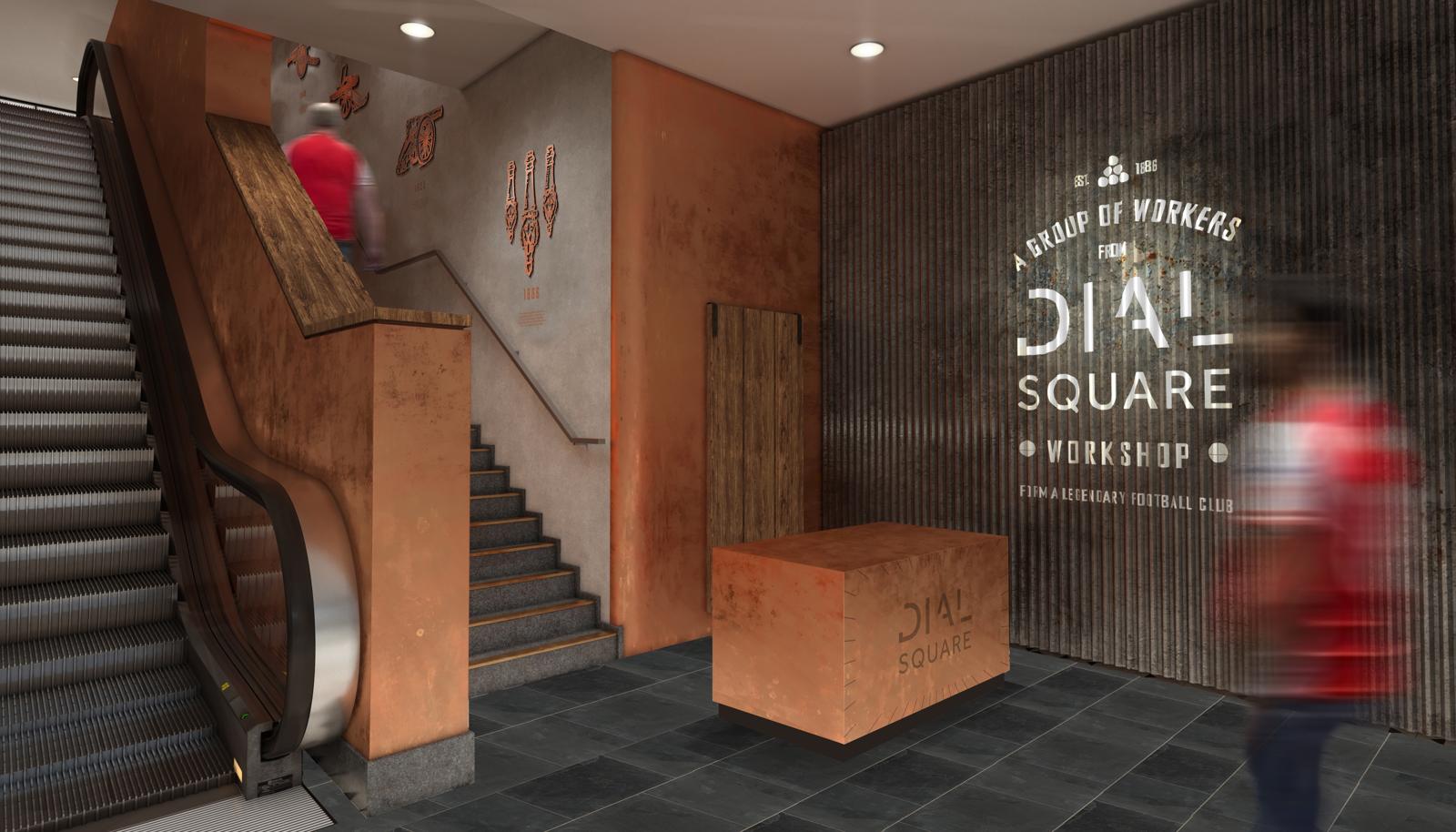 © Arsenal FC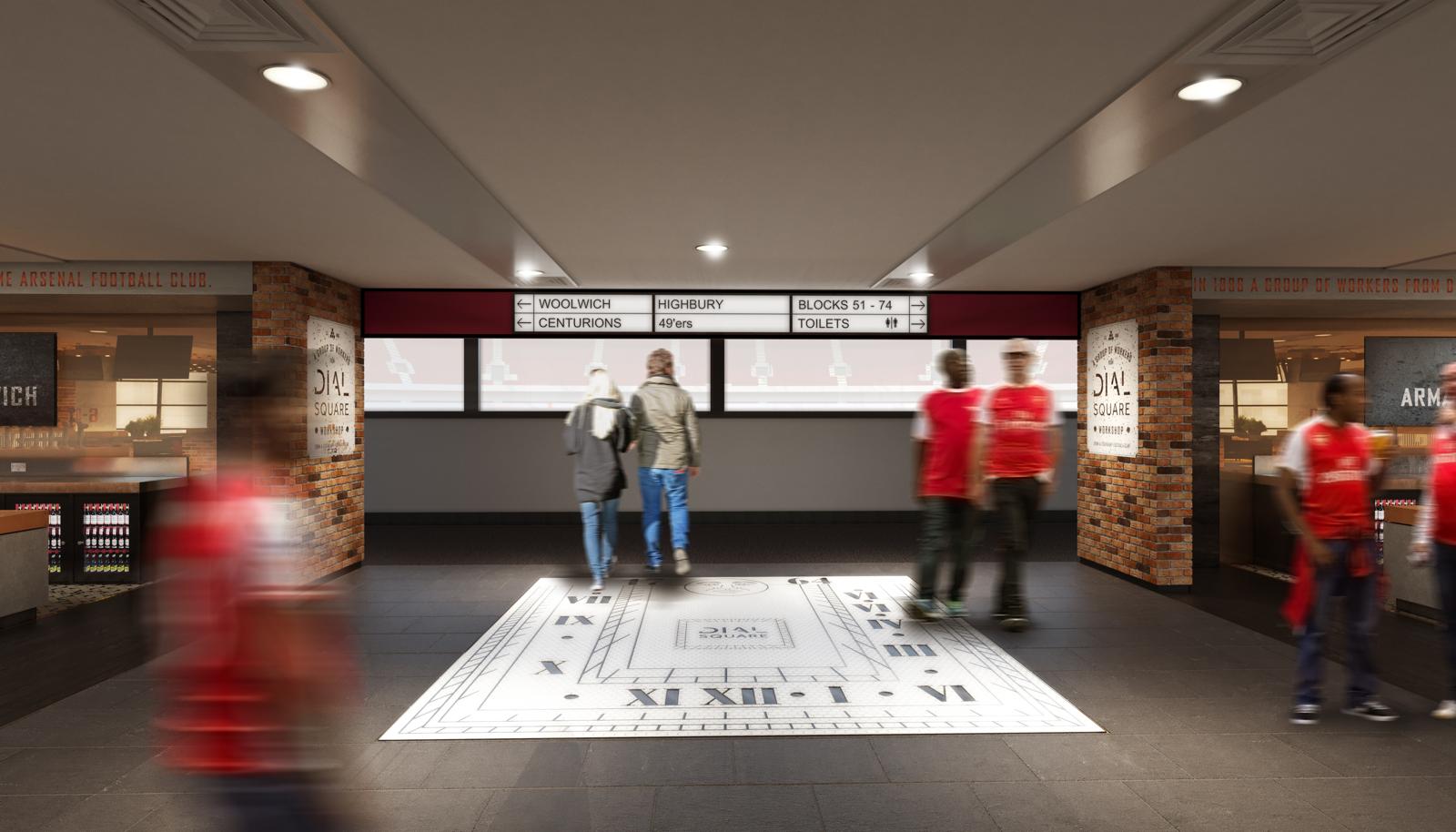 © Arsenal FC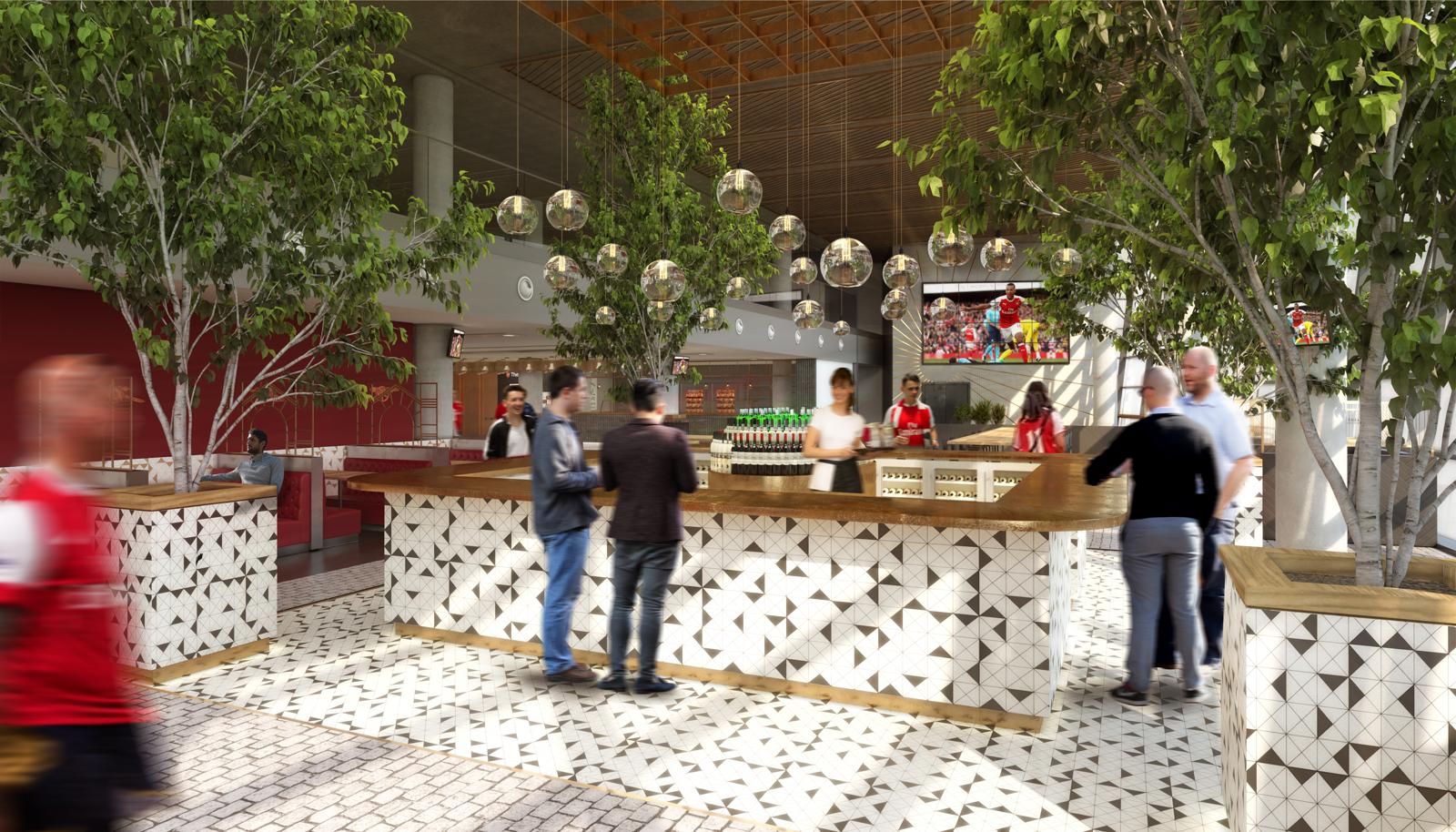 © Arsenal FC