Italy: That's some temporary stadium!
source: StadiumDB.com; author: michał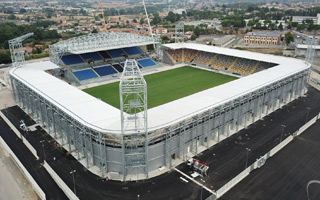 Vast majority of its auditorium is modular and tubular. And yet it's one of Italy's most modern stadia and not just because of the despair of the country's infrastructure overall...
Depending on interpretation, construction of this stadium in Italian town of Frosinone took over 40 years. Its beginning dates back to early 1970s, though the structures we're celebrating today are the outcome of last two years of work. Before that Stadio Benito Stirpe was almost unused, standing unfinished for decades.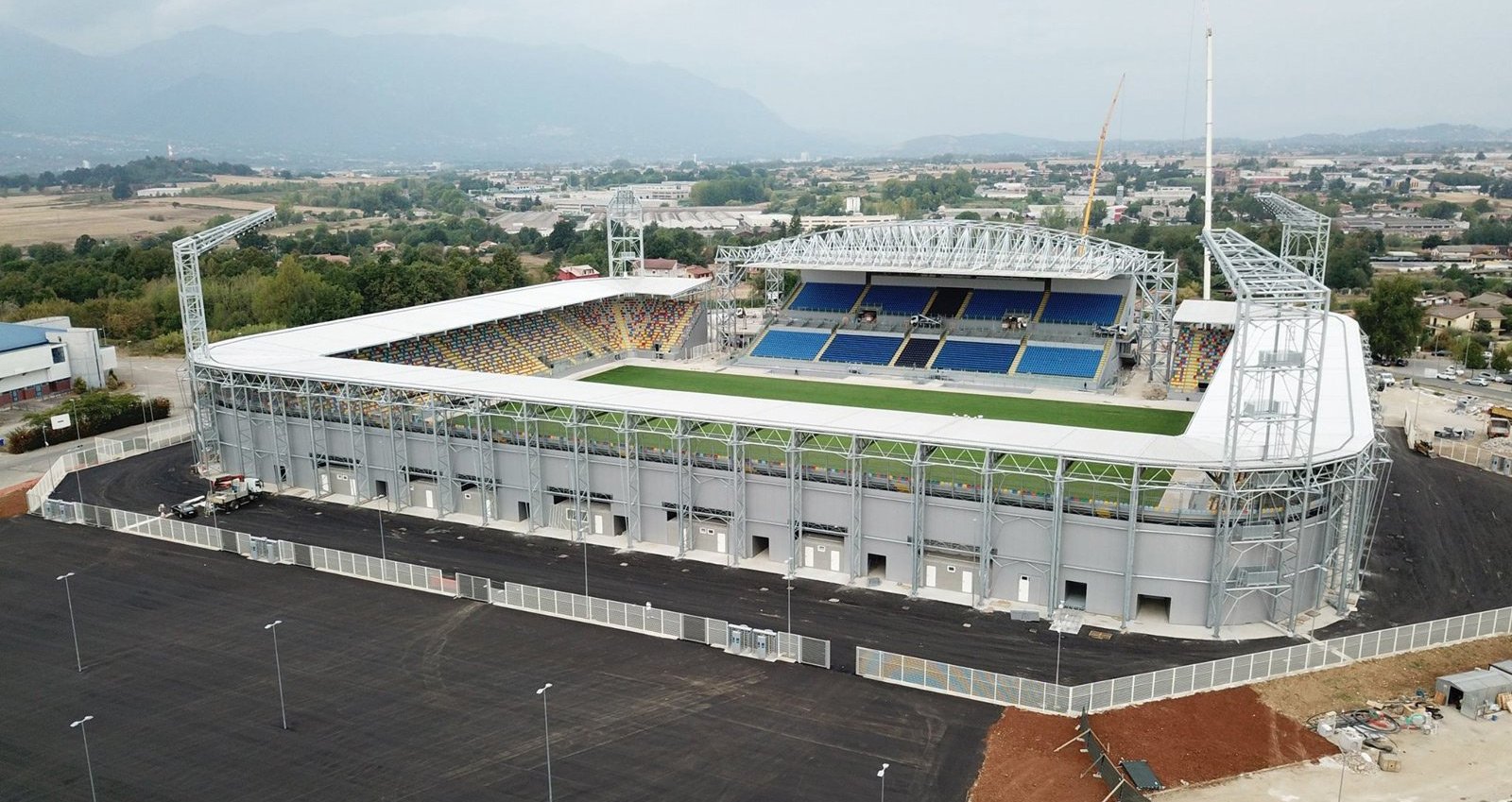 © Arch. Enrico Renzi
Now, for just under a month, it's already the home of Frosinone Calcio and can be called the single best stadium throughout Italy's capital region Lazio. It's much smaller than Stadio Olimpico, of course (16,000 is no match for 70,000), but at the same time much more modern and better-suited for football.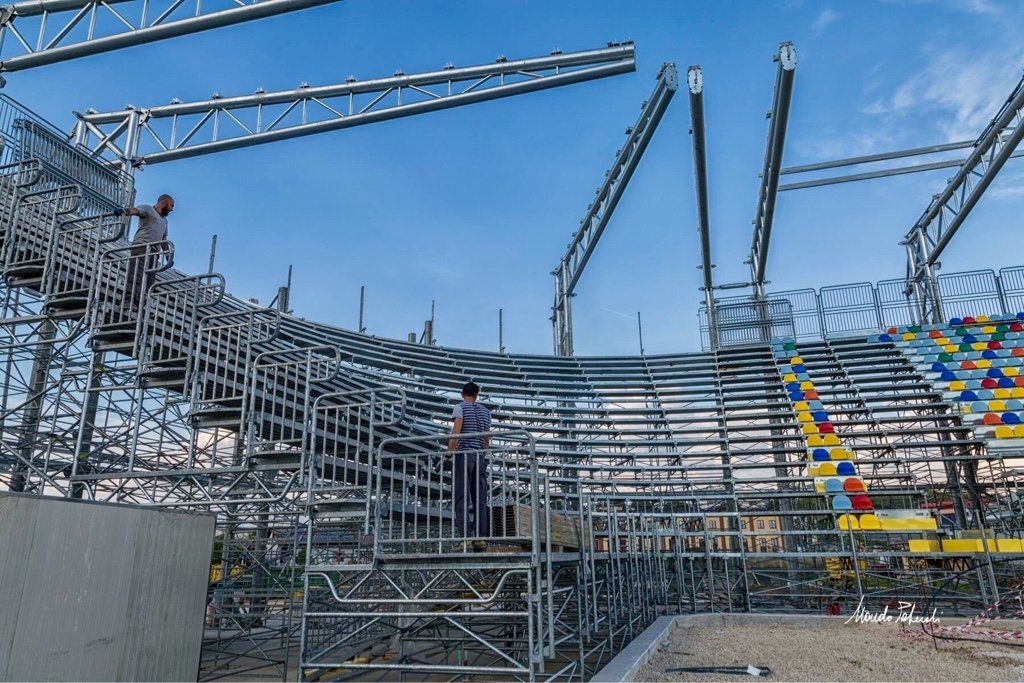 It's even considered the third best stadium nationwide after Juventus Stadium and Dacia Arena. In one regard it really is third. That is, it's the third major stadium to be financed with the new financing model including Istituto per il Credito Sportivo – public entity created solely to aid sports and cultural projects nationwide.
In Frosinone's case the funding was divided into two phases. First phase, when three temporary grandstands were built in 2015-2016, was covered by the municipality (some €4 million). But then Frosinone was awarded freehold of the stadium until 2061 and took over. The club received €8 million from Credito Sportivo (with a deadline of 15 years to return the loan) and pledged to cover the remainder of what's officially claimed to be a €20 million stadium.
By far the most interesting thing about Stadio Benito Stirpe is that its seating is indeed largely temporary and tubular, which has been a recurring theme in Italian football. This doesn't mean that it cannot withstand long-term use by Frosinone fans and it's not that easy to spot its thick web of tubes hidden beneath cladding both inside and outside the stands. We strongly suggest that you visit our presentation of the building on StadiumDB!