England: Tottenham set new Premier League record
source: StadiumDB.com; author: michał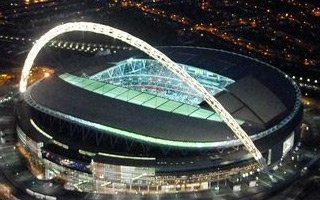 It wasn't until their fifth game at Wembley that Tottenham Hotspur managed to break the ceiling and set new Premier League attendance record. Of course we only mean the new league's record, old one for Division One still stands.
Yesterday's clash between Tottenham and Liverpool (4:1) at Wembley was seen by 80,827 people, which is the new Premier League record. Previous one stood for 10.5 years, ever since Manchester United defeated Blackburn 4:1 at Old Trafford. That game drew 76,098 people.
While the result is surely impressive overall, it also means Tottenham hardly have the ticket demand to fill Wembley. After 9 rounds and 5 home games only once they managed to break the 80,000-mark despite being greenlighted to use all 90,000 seats before their temporary relocation. Their regular attendance currently stands at 72,229, which puts Spurs behind Man United.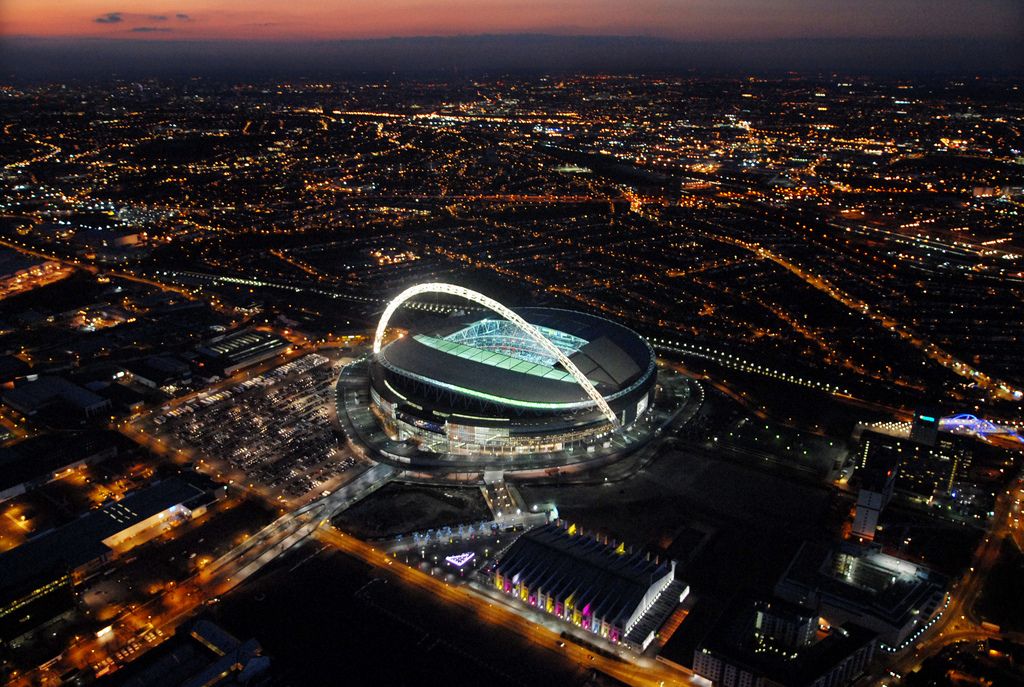 © Hugh Nutt
At the same time it's also 11,000 above their new stadium's capacity, which suggests some fans will again be left out of the games once the club returns to Northern London. It also makes significant ticket price increase very probable.
While we're at attendance records, it should be noted that the current one only covers the period of Premier League in its current form, dating back to 1990s. Before all-seater stadia were introduced there were two clubs with league records of over 80,000.
First, back in 1935 Chelsea had set theirs at 82,905 against Arsenal, playing at the very same place they use now, except in a completely different layout, of course. Then in 1948 Manchester United went further with their 83,260, also against Arsenal. Interestingly, that game was played at City's Maine Road due to Old Trafford's WWII bombing.
As for Tottenham, their previous record was set earlier this season as they played their first home game at Wembley, against Chelsea in front of 73,587 people.