Atlanta: Mercedes-Benz Stadium deal allows to avoid taxes?
source: Fox5Atlanta.com; author: michał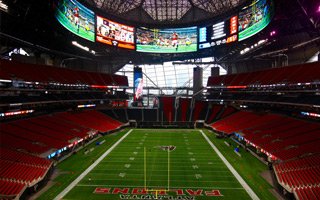 It may be one of the most stunning stadiums ever built, but the contract allows Falcons owner and billionaire not to pay some $26 million in taxes, according to local lawyer. Fox 5 covers the story.
It's the most expensive stadium opened in 2017, probably the most impressive NFL venue at present. But is it also a case of avoiding property taxes? It is according to Wayne Kendall, a Fayetteville lawyer who filed a lawsuit against the Fulton County Board of Tax Assessors, claiming they have failed to carry out their public duty.
In his view the tax assessors failed to collect $26 million in property taxes due to favourable interpretation of stadium-use deal. Why? Though Atlanta Falcons and United (both teams owned by billionaire Arthur Blank) are the long-term tenants of the stadium, their form of use was not considered a lease.
Kendall says the Falcons have the limited right use the stadium, but the Georgia World Congress Center Authority owns it. Since the World Congress Center is a state government entity, it doesn't have to pay taxes.
But, Kendall argues the agreement is actually a long-term lease with the Falcons controlling all the money from parking, restaurants, and merchandising. Kendall says if the court found it was a long-term lease the Falcons would have to pay property taxes worth some $26 million.
"What I found is that it is pretty much, and fraud is a strong word, but it's getting pretty close to that, a fraud on the taxpayers.", the lawyer said. Fox 5 investigative team could not get an official statement from the Fulton County Board of Tax Assessors, World Congress Center or Atlanta mayor's office.