New design: North Carolina's first MLS stadum?
source: StadiumDB.com; author: michał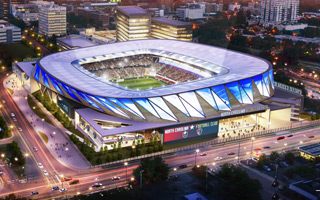 There are two teams from North Carolina competing for a spot in the current round of MLS expansion. North Carolina FC reveals this amazing design to get the edge!
You surely know by now that football (the actual one, pardon our bias) is stronger than ever before in USA. Despite horrendously high entry fees of $150 million there are 12 ownership groups hoping to get a team in MLS.
And of these 12 there are 2 from North Carolina. We've already had our first glance at Charlotte's potential stadium and apparently so have North Carolina FC. They've released the very first image today and it's significantly more impressive than the Charlotte competitor. Will this be enough to get one of the 4 league expansion spots?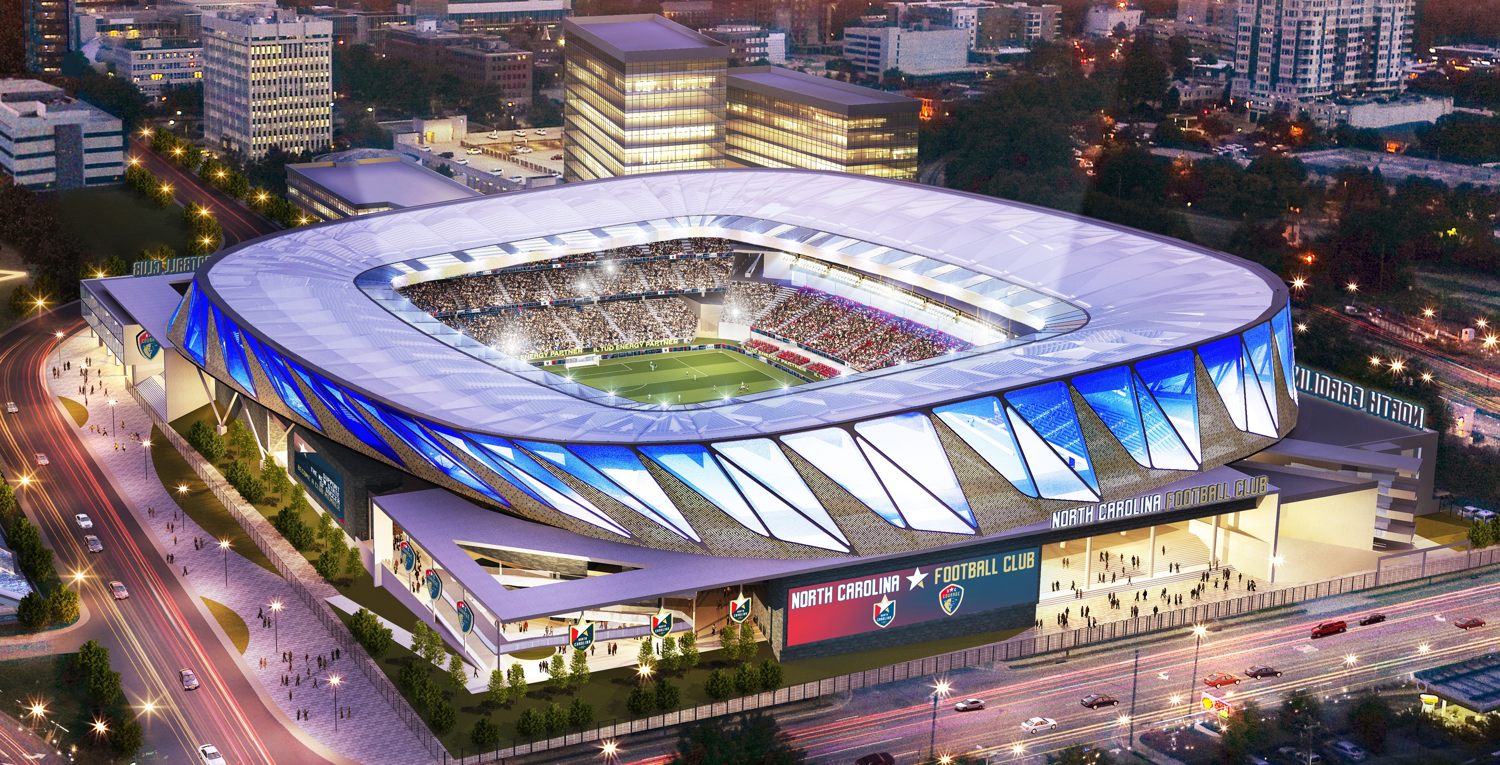 New stadium for North Carolina FC would stand north of downtown Raleigh, along Peace Street. This location provides significant advantages, being partly within downtown, enbling mass road and rail capacity for supporters. It doesn't offer much extra space though, with 5.26 hectares it's only enough for the stadium and secondary uses around it. As of now it's occupied by one major office building and adjacent parking site, all of which would have to be demolished.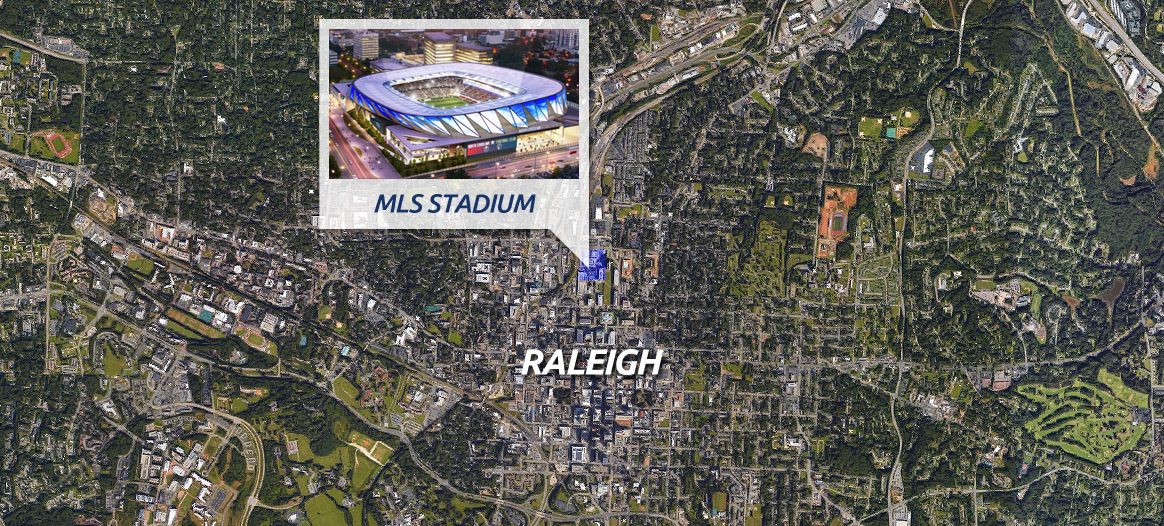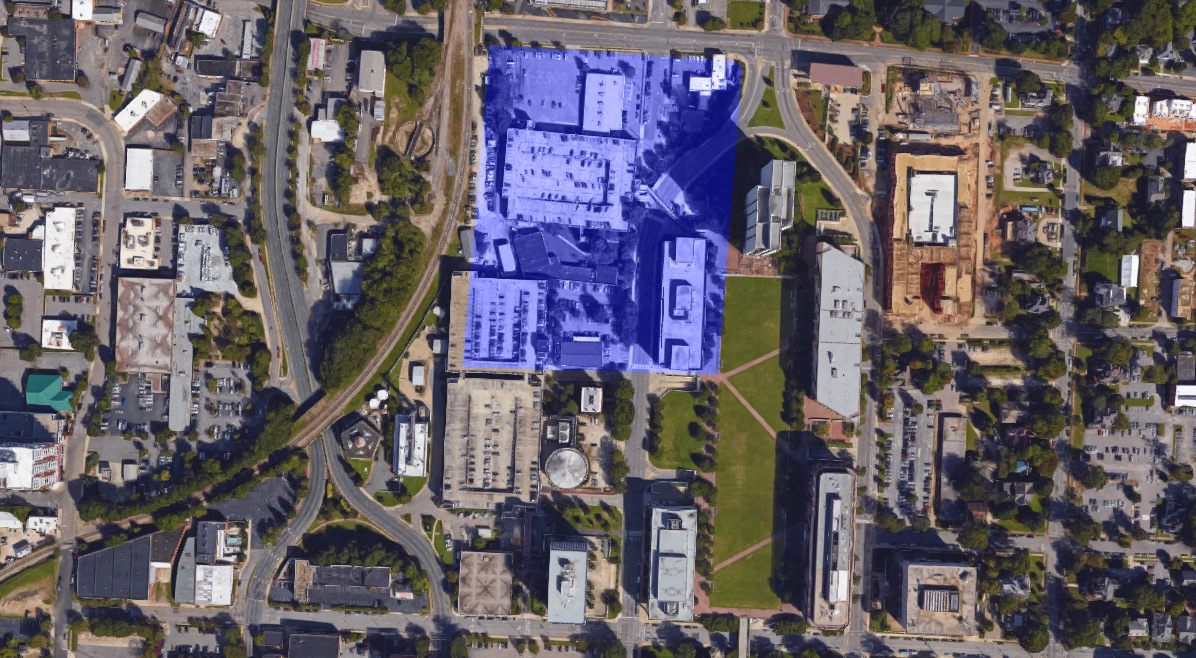 NCFC suggest there would be additional parking, office, retail and residential uses surrounding the ground. The exact shape of this large project depends on permissions and partnerships, though it's thought the stadium alone will cost no less than $150 million.
Along this initial concept presented by Gensler Sports, the stadium would be visually divided into two parts. Its basis would ba a vast, simple and modern plinth. Onto it the architects wish to put an undulating, iconic roof with large transparent portions. Underneath there's room for some 25,000 people, including three tiers in the south, two in the west and a strip of sideline private boxes.