New construction: See now how Tynecastle is growing
source: StadiumDB.com; author: michał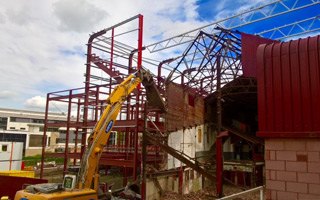 Changes can be noticed almost by the day with their great pace. The biggest one awaits Hearts supporters in September, when their stadium will finally be equipped with a large, modern main stand.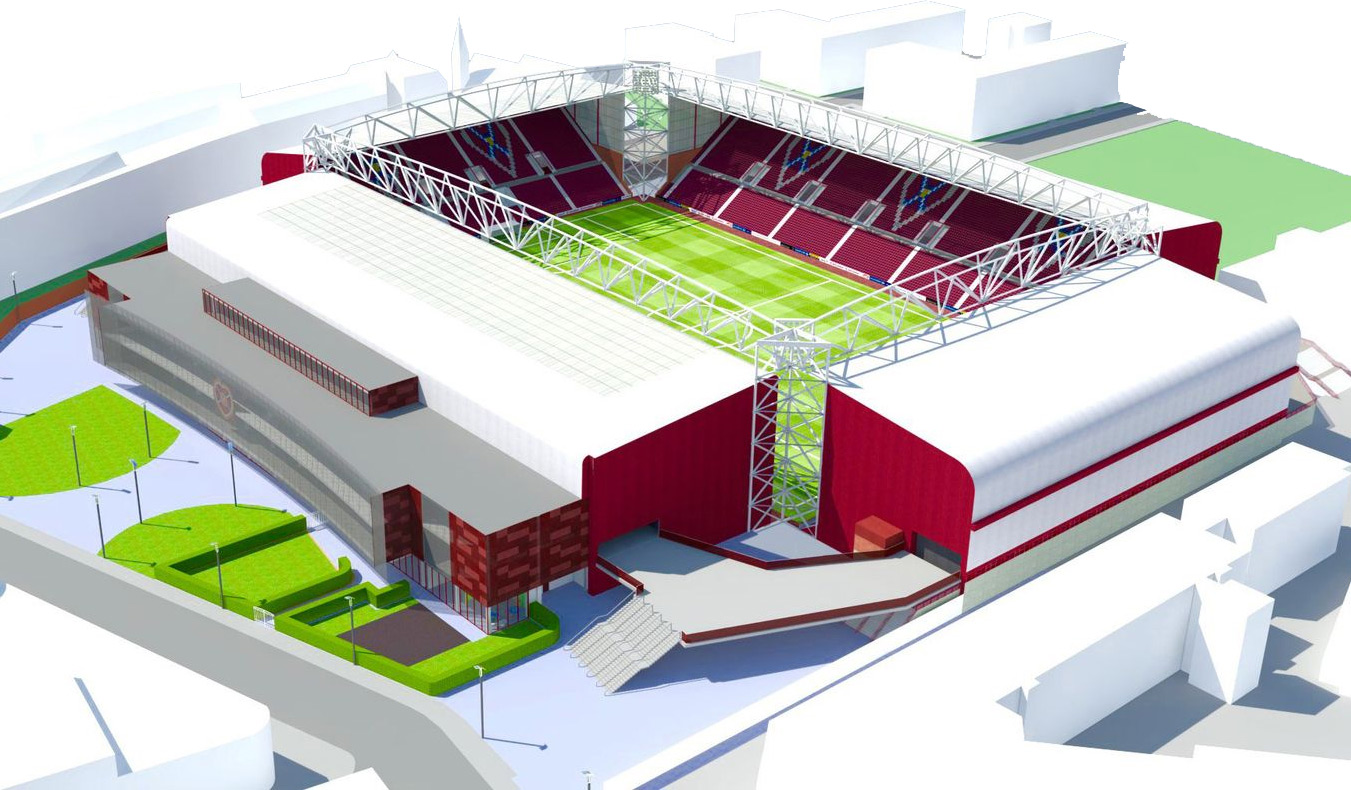 It's only one stand, but it's still worth watching in our Constructions section. After all, it's the biggest operation at Tynecastle since 1994 and will bring this Edinburgh's stadium to just over 20,000 seats. And today, courtesy of Heart of Midlothian FC we can indeed show you what's happening on the site!
The plan for 130-year-old Tyncastle is to build the lacking fourth new stand for some 7,000 people, replacing the oldest existing one, structure from 1919. Expansion in the corners is not planned. The stand will come together with vast club building, which will house offices, megastore, ticket office and improved corporate facilities.

© Heart of Midlothian FC
Construction was due to begin in late 2016 and preparations indeed had, but the symbolic launch came in February 2017 with the new roof's main truss being lifted to position, above the historic grandstand. Since then construction was carried out behind the old structure in order to allow its last season in operation.
After the 2016/17 season the stand was demolished and for the first time construction covered all of the project's footprint. Now progress is clearly visible every day with precast steel elements being mounted together. This way it's possible to meet the very tight deadline of September 2017. Yes, in just two months the stand should change from the image above to the below:

© Heart of Midlothian FC