London: Olympic Stadium won't be sponsored by betting companies
source: DailyMail.co.uk / CalcioeFinanza.com; author: michał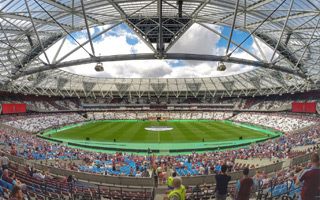 Come the 2017/18 Premier League season, the search for naming rights begins again in London. However, London Stadium will not be sponsored by any betting company in order not to cause conflict with West Ham's sponsor Betway.
We've heard quite a few speculations already. And yet, a year after opening there's still no naming rights contract for London's newest stadium. Despite being located in the football world's capital and having a strong tenant like West Ham, the stadium remains with its temporary name, London Stadium. Numerous speculations have been surfacing since early 2016, but neither Mahindra, Samsung nor Vodafone ever signed anything.
Now the London Legacy Development Corporation (LLDC) confirms the search formally begins once more. Back in mid-2016 it was estimated that LLDC could count on £6 million annually (decrease from early hopes of £6 million per year) from a naming rights deal but now it's clear it might be challenging.
One major reason is the decision not to seek partnership with any bookmakers, caused by West Ham United's partnership with Betway. Any deal with another betting company would cause conflict of interest between the two. Another cause is the controversy surrounding excessive exposition of gambling companies in English football. Previously the FA terminated their deal with Ladbrokes, worth £4 million annually.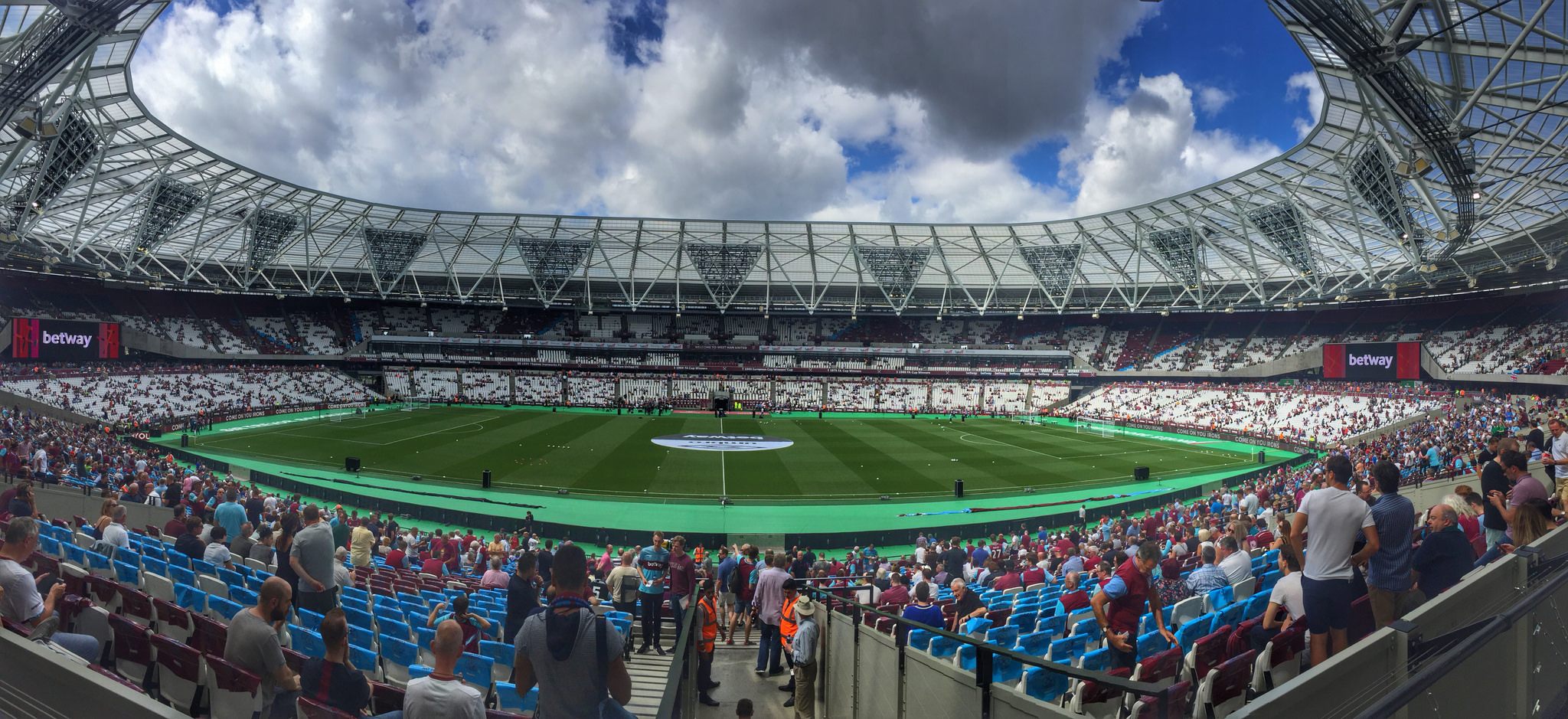 © TheBallisRound.co.uk
British sports betting market is a very lucrative ones and the best UK football betting sites are used by fans worldwide. And while bookies are associated strongly with major football clubs, it's still uncommon to see gambling companies as naming rights partners. Bet365 Stadium in Stoke-on-Trent is one notable exception, however it's not a conventional partnership as both the company and Stoke City have the same shareholder.
Sports betting is a new and dynamic market. The first sponsorship deal with any betting company was signed in 2002 by Fulham and since then the participation has only been increasing.
For 2017/18 bookmakers, casinos and other forms of gambling constitute by far the largest part of Premier League sponsorship deals, bringing almost as much money as financial services, software, gaming, airlines, consumer electronics and construction combined!
This ever increasing interest in top level football makes LLDC decision seem like a missed opportunity. Of course it stems from the fact that West Ham are not owners nor operators of their home ground. It would be much easier to commercialise it with only one body in control, but with severe scrutiny over public spending for the venue, transferring the stadium to West Ham would have been considered as mismanagement at best.
With betting companies out of the picture, London Stadium might wait long for a satisfying naming rights deal. And, unlike most cases of naming rights, time could work to its advantage. Usually a stadium generates highest positive excitement and value upon opening and for the next 1-2 years. In London Stadium's case it began very badly. After relocation from Upton Park supporters expressed their dissatisfaction with the ground on numerous occasions. Now, as they're settling in new surroundings, the atmosphere is likely to improve and so should the public perception (thus marketing value) of London Stadium.