New design: Steep, steeper, Dresden
source: StadiumDB.com; author: michał
If they really build it, Dynamo Dresden will enjoy one of Europe's steepest stadiums if not the single steepest one. Once it's safe to move forward, DDV-Stadion will gain over 40% in capacity.
The season is behind us and for Dynamo it was a great one. Even though they didn't eventually get near promotion to the Bundesliga, strong fifth place is a lot for a team that just won their way into 2. Bundesliga last year.
With average attendance of 28,515 people per game, most fixtures saw the home sections sold out or close to capacity. It was the best overall attendance since they moved into the new stadium.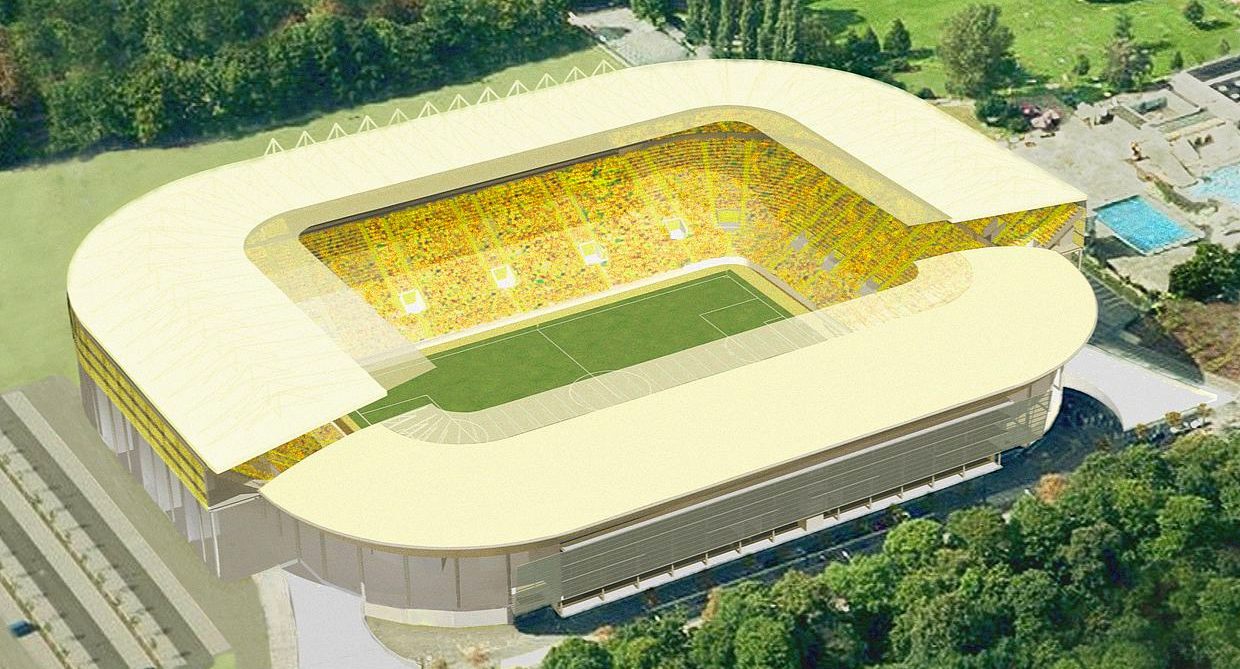 It's thus no wonder that the DDV-Stadion expansion plan is gaining pace. As we wrote in January, the stands are hoped to grow by over 40% or, to be more exact, by 13,709 places, most of them seated.This will bring total capacity of available seats and terracing at 45,775.
Due to the building's already steep stands and scarce space behind the ground, it would only grow on three sides (main east stand excluded) and would have to grow vertically. This, while being the most challenging part of the project, is also its strength, because the outcome might prove to be Europe's steepest stadium.
The vision foresees adding a second tier behind each goal (with incline just under 43º) and even steeper addition to the west stand. Here two extra tiers would be added, topped with 25 skyboxes. The third tier could exceed 45º which is as far as stadiums can go.
This summer first tests will be ran in the stadium's press section to establish the safest operating mode for the steep new stands.