Minnesota: MNUFC stadium no sooner than 2019
source: MPRnews.org; author: michał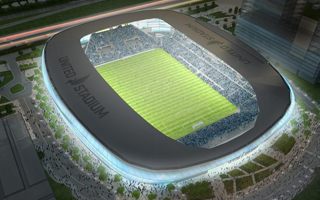 It seemed realistic to expect the MLS stadium ready during the 2018 season but now Minnesota United admit it's no longer a viable delivery date.
While site clearing and groundbreaking officially took place in December of 2016, there's still little certainty over Minnesota United stadium delivery date.
Minnesota United FC president Nick Rogers said Tuesday that a timetable should be released in a matter of weeks. But Rogers said the soonest the team will get into the new St. Paul stadium is 2019.
"We're sitting here in June 2017 still trying to iron out the schedule. When we started talking about it, there were some optimists among us who thought maybe we could in for part of 2018," Rogers said. "I don't think that's realistic anymore, but I think 2019 is still very viable."
Last month, the Legislature and Gov. Mark Dayton approved a measure to exempt the privately financed stadium from property taxes and lift the sales tax on construction materials.
Apart from the tax exemptions all of the $150 million stadium budget is expected to be privately funded by Minnesota United. Their new stadium will offer almost 20,000 seats, of which 80% will be covered.