England: Unexpected opposition for Power Court stadium
source: bedfordshire-news.co.uk / lutontownsupporterstrust.com; author: michał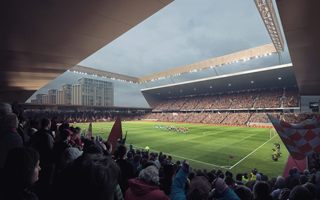 Operator of nearby shopping centre launched an unexpected campaign against the planned Luton Town stadium Power Court. Luton's supporters decided to hit back and not without merit!
First presented in 2015, the planned Luton Town FC stadium at the derelict Power Court site seemed almost certain to see groundbreaking soon. The project including a 17,500-capacity stadium and extensive residential/commercial uses gained significant support from the council and even greater one from the community, with 11,000 letters in favour.
After two years of campaign by Luton Town's owners and their supporters, unexpected opposition surfaced in recent days as operator of nearby shopping centre The Mall spoke out against the stadium.
Regional & Capital's senior executive Ken Ford gave an interview to BBC Three Counties, in which he accused the Power Court project of offering arguable benefits, bringing potential hooligan element' to the town centre and ignoring the needs of Luton's community.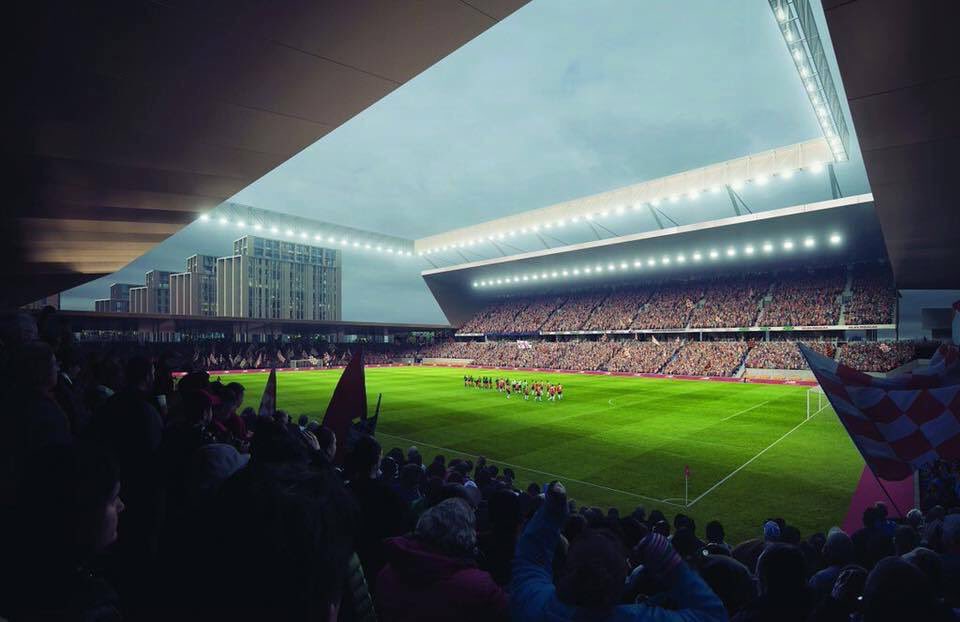 The future stadium is expected to stand just 50 meters away from The Mall's east facade, it's thus understood that Regional & Capital might wish to have a say.
However, timing of this attack on Power Court stadium is hard to justify, following years of work on the project and nearly a decade during which Regional & Capital had no actual plan of revitalising this area. Meanwhile now the company claims to have a better proposal for the site.
It's thus no wonder that Luton Town supporters launched a counter-offensive. Luton Town Supporters Trust and Loyal Luton Supporters Club released a joint statement and took on the arguments of their likely neighbours. We encourage you to read the entire statement of LTST and LLSC.