Detroit: Final proposal for the jail site stadium filed
source: Mlive.com; author: michał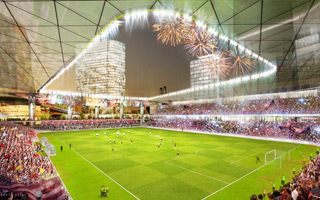 On Wednesday Wayne County received two final construction proposals to choose from as it looks to either complete its stalled Downtown Detroit jail project or build a criminal justice complex elsewhere to make room for a soccer stadium downtown.
Rock Ventures, Dan Gilbert's family of companies, submitted an expanded proposal to build a new criminal justice center on East Forest Avenue in exchange for the Gratiot Avenue site where an initial jail project was halted in 2013. Along Gilbert's proposal the Gratiot Avenue location would be transformed into a multi-use complex with MLS stadium at its heart.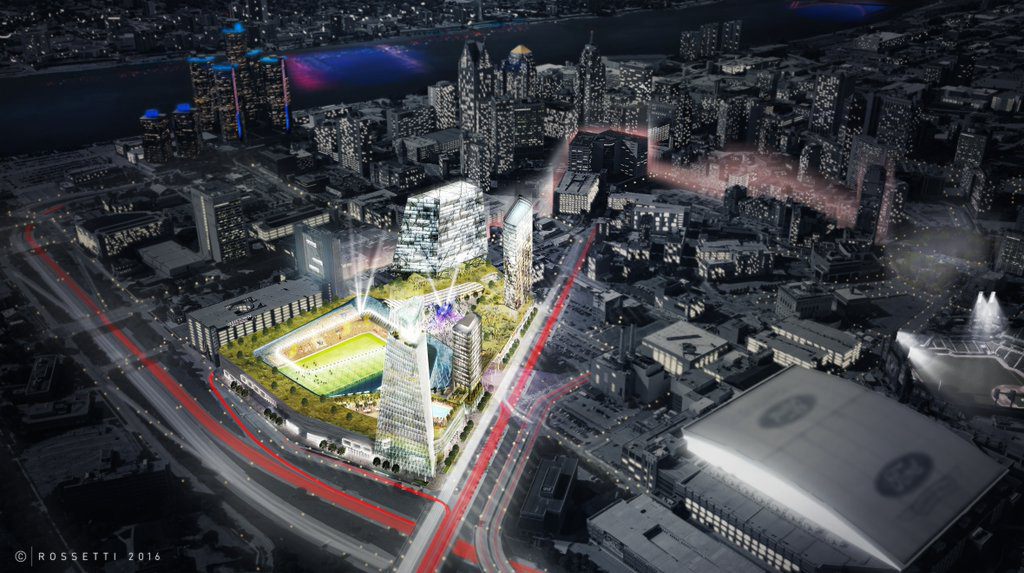 The jail site has also received a counter-proposal. Walsh Construction on Wednesday submitted a proposal to complete the unfinished Gratiot jail at a cost of $269-million for 1,608 beds, or $317.6 million for 2,200 beds.
So, as of today there are two various bids for the same site. One would see a county jail built in Detroit's downtown, while the other offers extensive office, commercial and leisure use. The MLS stadium bid also has significant benefits for the county as it offers a much larger jail on East Forest Avenue.
The final proposal submitted Wednesday offers a $520.3-million 2,280-bed jail, criminal courthouse, prosecutor offices, sheriff administration offices and a juvenile detention facility at a cost to the county of $380 million, plus land acquisition obligations. Rock Ventures would be responsible for any cost overruns, and would get the Gratiot site in return.
The plan for the Gratiot site would include building a $1 billion commercial development that would include a Major League Soccer Stadium in partnership with Detroit Pistons owner Tom Gores.
A recommendation regarding the Gratiot Avenue site should be made by late July. If the Gilbert & Gores MLS bid is to go forward, it has to be recommended option.