Chelsea Leaving Stamford Bridge: Good or Bad for the Blues?
source: press release; author: michał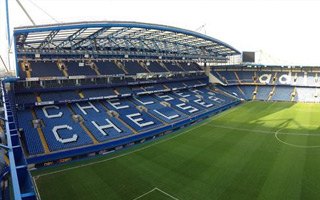 Stamford Bridge is a legendary stadium by every standard and even after reconstruction its field won't be moved from its historical site. But everything else will change.
Stamford Bridge has been the home of Chelsea Football Club since its formation in 1905 but the defending Premier League champions are considering a move away from their roots. In recent years, both Arsenal and West Ham United have left iconic stadia for greener pastures and Tottenham Hotspur will officially move into their new 61,000 capacity football arena in time for the start of the 2018-19 campaign. Meanwhile, the Evening Standard claim that Chelsea have been given the green light on their own redevelopment at the Bridge but is this a positive move or one that will erase the memory of a fantastic venue for top-flight football?

© Chelsea FC
Size Matters
First and foremost, Chelsea need a bigger stadium. As emotional as a Stamford Bridge exit would be, a sell-out capacity crowd of just over 40,000 supporters doesn't cut it. To put it into perspective, both Sunderland and Aston Villa – now competing in the second tier of English football – boast larger stadiums than Chelsea. The Stamford Bridge development project will see Chelsea's capacity grow to 60,000 spectators and this will certainly appeal to the Blues hierarchy. If Antonio Conte's men continue to challenge for silverware, there will be a mass demand for tickets on a weekly basis – especially if one of the new stands is named after the now-retired club legend John Terry.
A fitting gesture?

Chelsea fans start petition to name stand in new stadium after club legend John Terry - https://t.co/LrW3AcJbOM #CFC pic.twitter.com/ZyASVCmIRc

— Yahoo Sport UK (@YahooSportUK) May 5, 2017
From a business perspective, getting fans in and selling merchandise is the primary objective on a match day. Over the course of a season, winning silverware and challenging for the Premier League title is the main aim but on any given match day, taking money over the counter is important. More seats will mean more people to buy food, drinks and goods from the official club shop and that money will go back into the club. According to a report in The Sun, the new stadium will cost around £500 million to develop so Chelsea will need to sell plenty of pies and pints to make their money back.
Atmosphere to Take a Hit?
On the other hand, you must consider the stadium's emotional value to Chelsea fans and there will be plenty of supporters who are against the redevelopment. A bigger stadium can diminish the atmosphere and vibe inside the ground and you only need to look at how West Ham have struggled to rebuild after leaving the Boleyn Ground for the Olympic Stadium at the beginning of the campaign. By the same token, Arsenal have failed to regain their spot at the top of English football since relocating to the Emirates Stadium back in 2006 and these stadiums, whilst spectacular on the eye, can have an adverse effect on a football club. Will it necessarily have the same kind of negative impact on Chelsea as it did to West Ham? It's very unlikely.
First of all, the Hammers simply cannot compete with the Blues in terms of resources. Chelsea are an elite European side, capable of reaching the latter stages of the Champions League whilst West Ham are a consistent Premier League club. Conte's men are priced at 7/2 with Betway as of June 7th, 2017 to retain the Premier League title next season, with the Hammers valued at 400/1. There is a huge gulf in class between the two sides and Chelsea's ability to attract world class talent should give the Blues a decent opportunity to keep pace at the top of the table.
Chelsea Can Make a Success of It
Supporters may struggle to come to terms with life in a new environment but in time, most fans will realise that relocating is the right call. It will feel strange for some time but Chelsea have a fan base capable of making the move a successful one. Stamford Bridge will never be the same again but in today's day and age, a 44,000 capacity crowd just isn't enough. The Blues deserve to be playing in front of 60,000 adoring, passionate fans and the fans deserve to watch their beloved club in a stadium fitting of top-flight champions and expansion is the only option.
© Chelsea FC
In its heydey, Stamford Bridge was one of the most daunting stadiums in England and Blues fans will have fond memories, ranging from a first FA Cup triumph in 1970 to the present day Roman Abramovich era. Chelsea are a fantastic football club and they will continue to shine at the forefront of English football for the foreseeable future. The impending move ahead of the 2022/23 campaign shouldn't hinder their progress, instead, Chelsea may flourish and dominate the English landscape for the next decade. It will be emotional but relocating to the new and improved Stamford Bridge is an absolute must for the Blues to move with the times.