England: Seagulls upgrading stadium for Premier League
source: Seagulls.co.uk; author: michał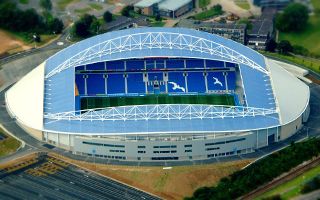 They won a historic promotion and now prepare to spend millions on stadium improvements. Brighton & Hove Albion have a busy summer ahead!
It's hard to believe that 10 years ago they were struggling to avoid relegation to the 4th tier of English football. Now Brighton & Hove Albion have won promotion to the Premier League, their first since the league's creation. Overall it's a return to the top tier after over 30 years of struggles.
And though American Express Community Stadium is just 6 years old now, the stadium will undergo significant changes after the current season ends. The £5 million ($6.5m) investment will see numerous changes, though few of them will be seen by regular match goers.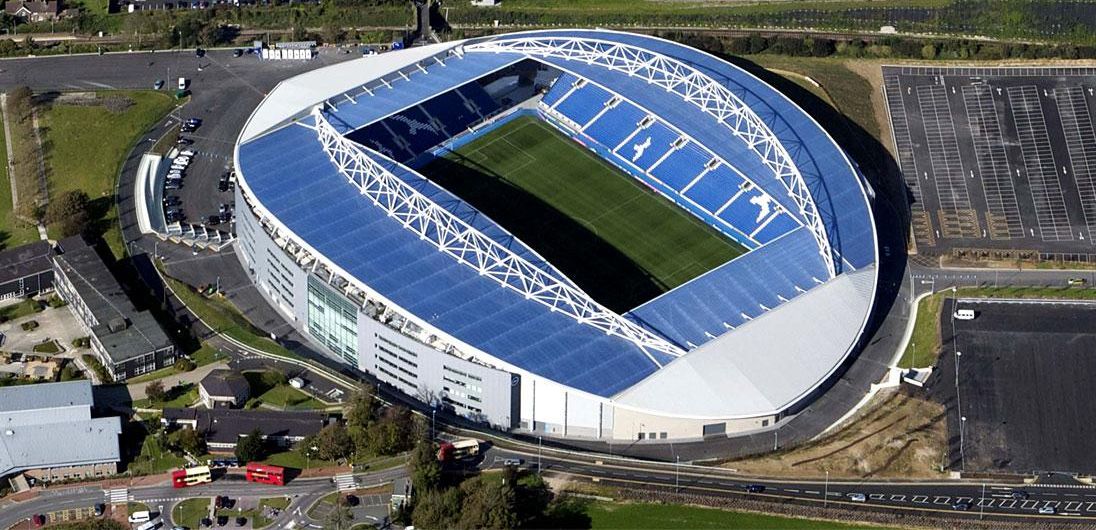 © University of Sussex
Perhaps the most notable alteration, the old floodlighting system will be replaced by LED lights to better suit global broadcasting needs and cut energy consumption at the same time.
New additional TV gantry will be installed and an additional TV studio and hospitality area added in the south-east corner. The media facilities will be improved to provide six interview areas for UK and global broadcasters, while the post-match press conference area will be upgraded.

© Stuart Noel Fuller
A new matchday restaurant will be added in the East Stand, and the players and managers will be rewarded with upgraded lounges for their families and guests.
Interestingly, it's already the second major upgrade of the relatively new stadium. First one came in 2012-13, when the stadium was expanded to its current capacity. It still has room to grow in the future, but there is no information of the Seagulls planning to launch such expansion ahead of their Premier League debut.