New design: Five tiers for Portland
source: StadiumDB.com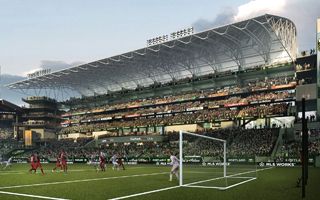 It must be the most unique football/soccer stadium in MLS. It should get more coverage worldwide with the fantastic expansion plan, just presented by Portland Timbers.
Literally a few hours ago Portland Timbers presented the vision of Providence's Park expansion. In short, the stadium is about to grow by 4,000. But leaving you with just that would be an outrage with the story of this stadium and circumstances of its planned expansion.
First, it's already an amazing stadium as it is. In operation since 1893 it resembles the early English football stadia with its long history, rather than what you usually associate MLS with. Intended as a multi-discipline venue, it still has the west and north stands from its original design. While fascinating, it also limits the room for any expansion works.
The south end is almost off-limits with other facilities just behind the field and in the east a brand new stand was erected, largely below street level, in 2010. This is in fact the only place where significant expansion could be made. But see below how little space is left when compared to the stadium itself.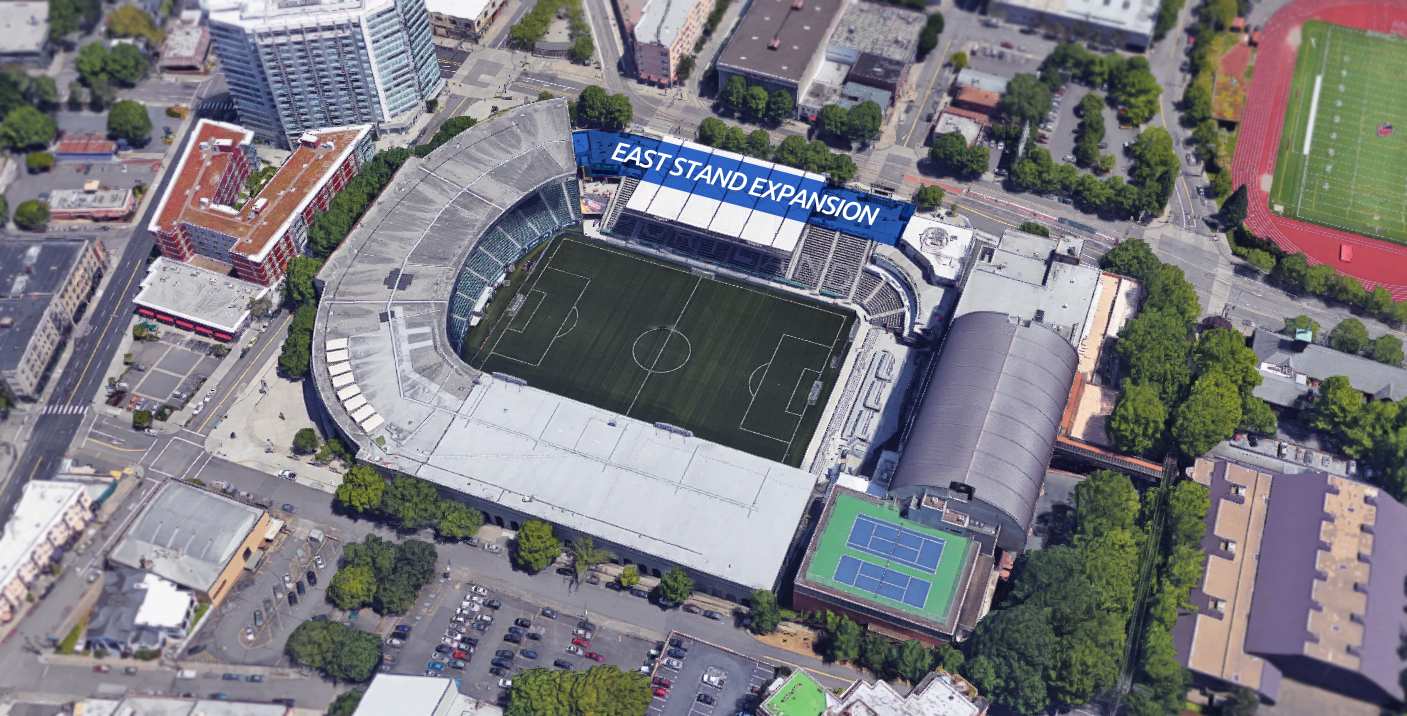 Second, the ticket demand is immense. Portland Timbers have been a very popular football team long before they joined MLS. But when they did in 2011, it all began for good. Since the very first MLS game Providence Park has been sold out every single time. Never mind that, waiting list for season tickets is already 13,000 long!
Now, for third please add points 1 and 2. That is, how would you imagine increasing capacity significantly with so little space? It has to be impressive and indeed it is! Four additional tiers of seating will be created above the existing east stand. Accompanied by two towers on each side and an appealing roof, this design by Allied Works Architecture takes from classics like La Bombonera or the Shakespearean Globe Theatre.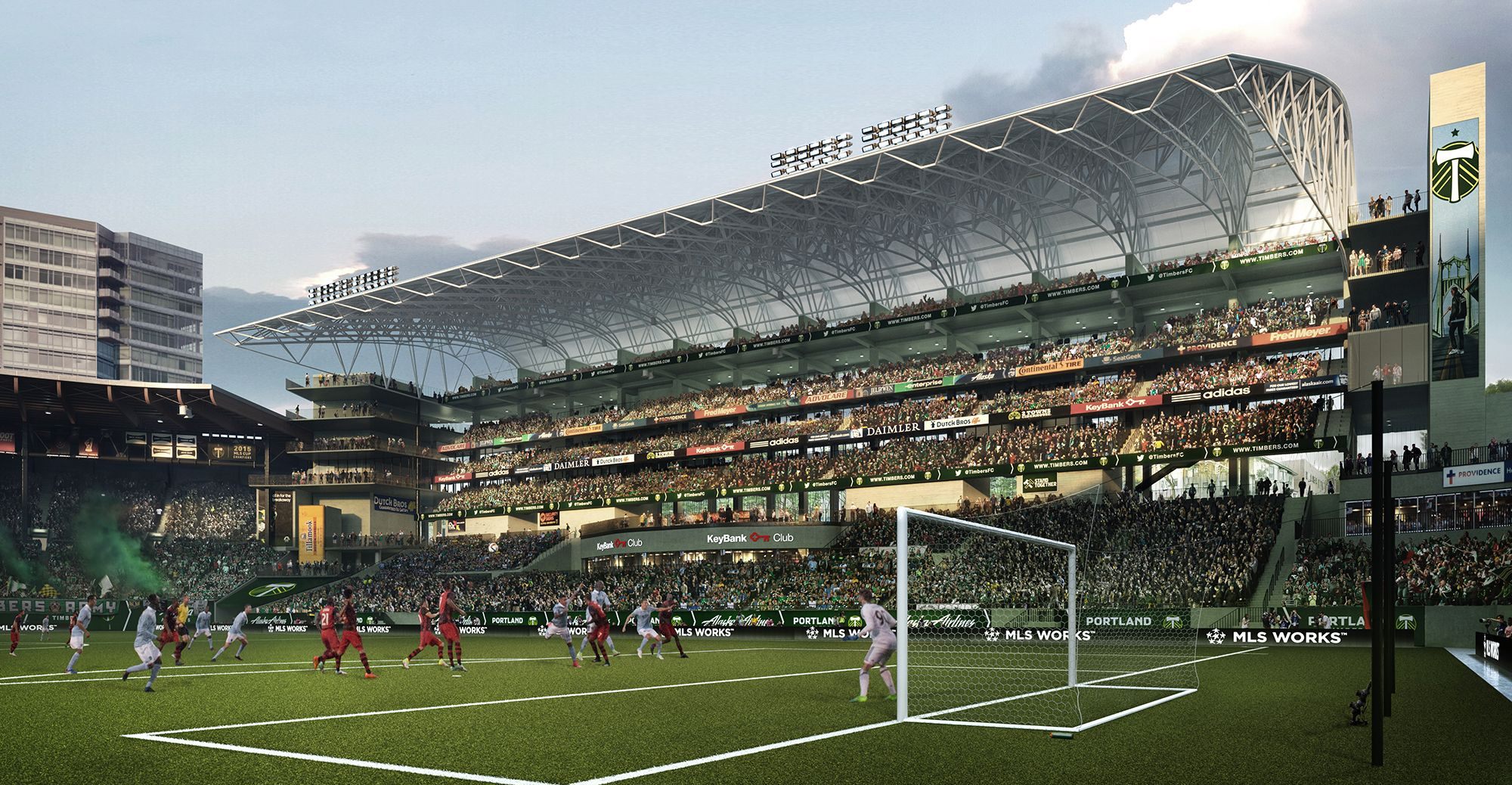 From the outside its simple concrete form would connect with the historic northern arcades. For the first time in just under 100 years the stadium would constitute a fully enclosed horseshoe, as designed in early 1900s. Although it should be noted that the new stand will rise to 28 meters, dwarfing the remaining sides.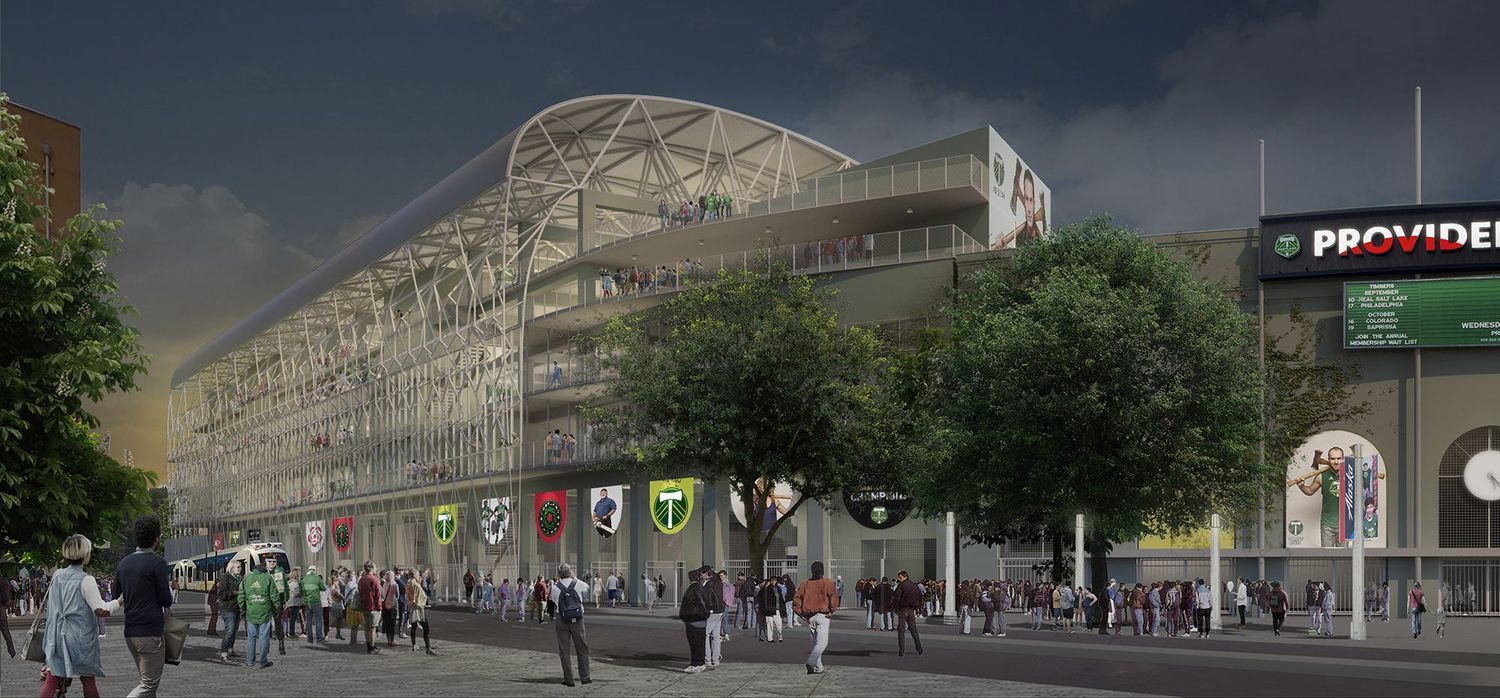 The project is expected to be funded entirely by the club, with no public contribution required. Worth over $50 million, it would run from after the 2017 season to 2019 or, alternatively, from after the 2018 season to 2020.