Stadium of the Year 2016: Reason 19, Stade Omnisports de Bafoussam
source: StadiumDB.com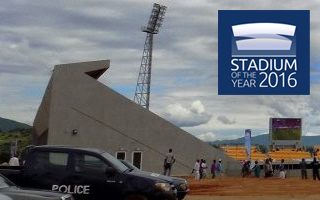 New reigning champions of Africa are yet to play a game here, though they have played 4 already at an identical (!) stadium in the same country. One of Chinese stadium diplomacy's cheaper tricks…
It's potentially the most unconventional candidate in this edition of Stadium of the Year. But it has some things going for it, even if it's not entirely likely to win with 4 days of the Public Vote left. In a way it's already placed much higher than remaining candidates for the title. In the most literal way, that is. It lies over 1,500 meters above sea level!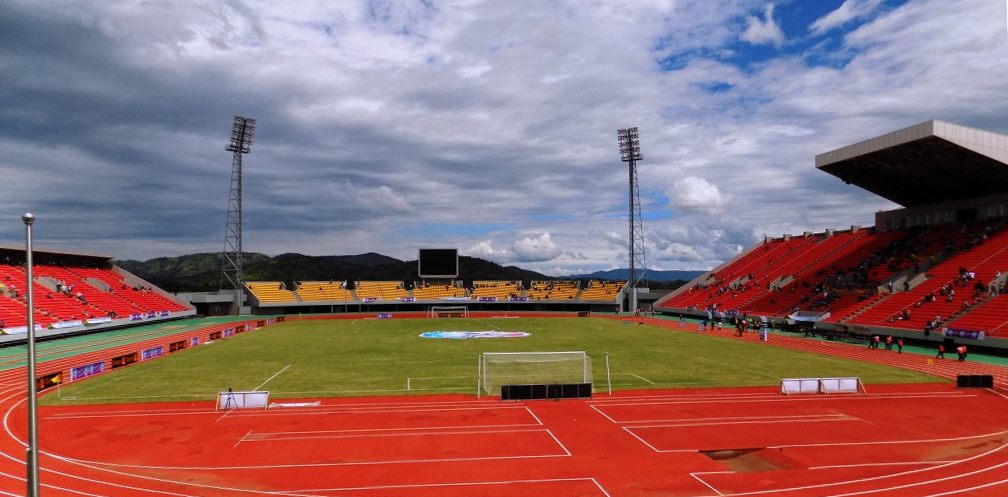 Yes, the western region of Cameroon is full of beautiful hills and mountains, some of which you'll notice precisely from this stadium's open seating layout. And you may look around because it's built in a very remote location, over 8 km in straight line from Bafoussam city limits. Why force people to take a long walk or use locomotion to get there? This was one of several analysed locations and was deemed best, even if hardly perfect.
The stadium itself is also hardly perfect, but then it was never intended to aim that high. It should be sufficient for a city of 250,000 people and that requirement is met. Its uncovered stands should work well in local climate – dry and not too hot, though lack of roof was motivated economically.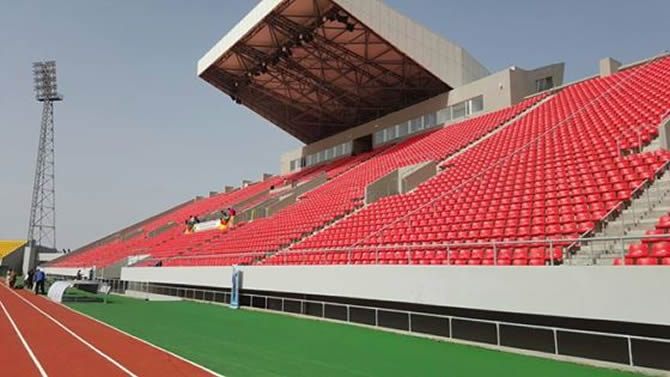 Along preference of the sports ministry (though staying within low budget was also a factor), the stadium consists of four independent stands, each of different size. The west main stand has over 9,000 seats, eastern one 5,000+, western 3,000+ and the south end is just under 2,000.
But perhaps most shocking is the fact that just 250 km south-west there is an identical stadium, even in terms of seat colours. The only difference is the layout of access routes and parking sites.