Stadium of the Year 2016: Public Vote 2nd Place – Stadion FK Krasnodar
source: StadiumDB.com; author: michał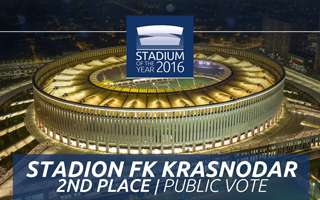 Second time on the podium, this time narrowly second. The beautiful stadium in Krasnodar put up a great fight in your Public Vote, but ended up as the runner-up.
Stadion FK Krasnodar is on the podium for the second time today, this time as the runner-up of 2016 Public Vote. Only two stadia in history achieved this before, which leaves no doubt that the "Coliseum" in Krasnodar is among the most exciting stadiums opened recently around the world, praised by both the Jury and the Public!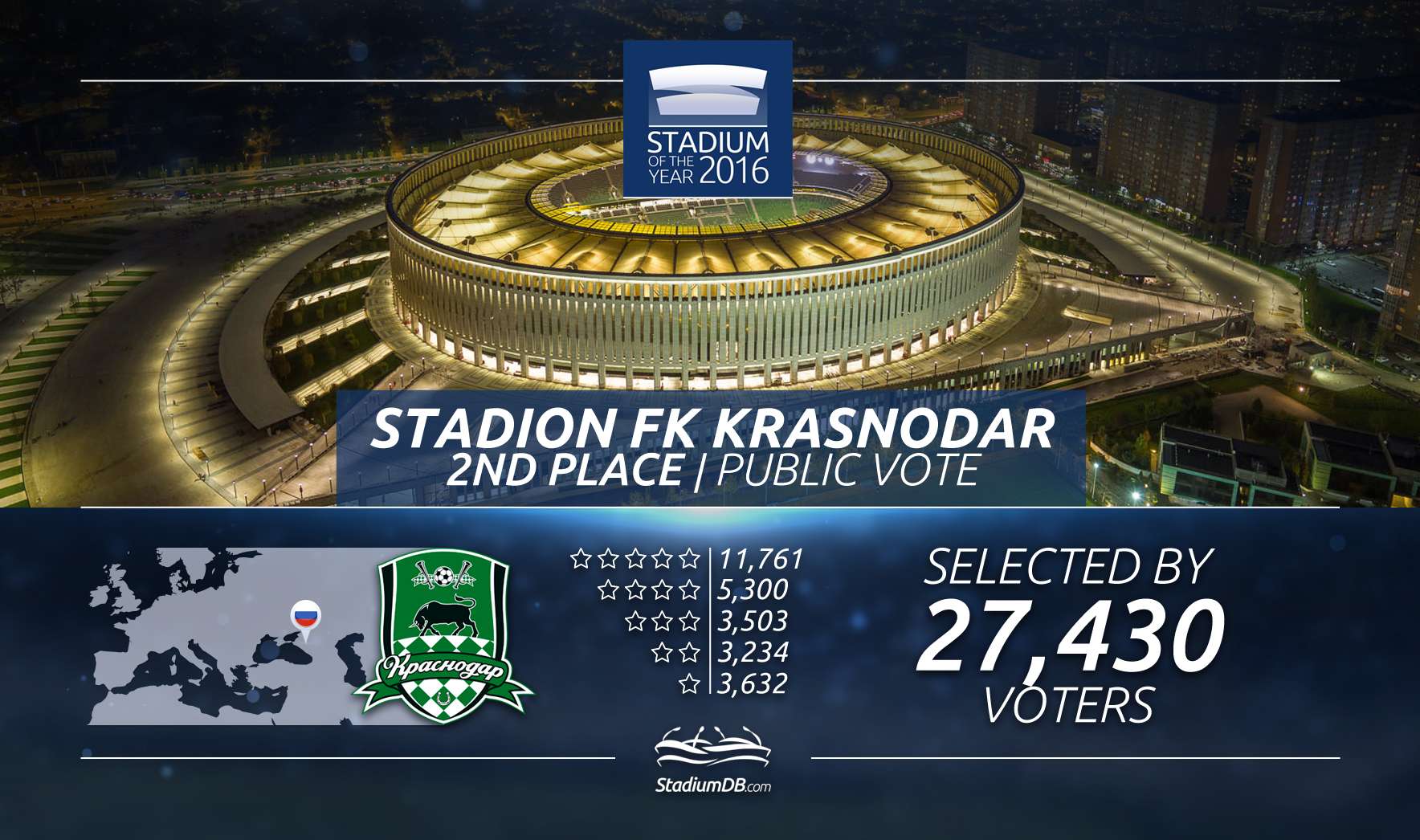 From the very start this stadium was around the top spots, well before we saw massive influx of Russian voters. In fact, Stadion FK Krasnodar was included in the largest number of votes overall! One out of three voters (27,430 people in total!) gave it at least 1 star. Meanwhile our system indicates that 8,400 people voted from Russia, which means it received wide support.
Stadion FK Krasnodar is also one of only three in the competition's history to have accumulated a total over 100,000 points (100,614). This level was only reached by our 2014 winner Allianz Parque and this year's Stadium of the Year 2016.
Don't forget to check the complete list of 29 nominees (Public Vote) and 10 finalists (Jury Vote)!