Atlanta: Meet the new sustainability leader
source: StadiumDB.com; author: michał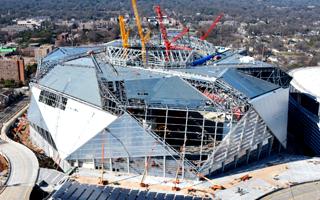 About to open in a few months, Mercedes-Benz Stadium is the first throughout MLS and NFL to receive LEED Platinum certification. It could be an example for projects beyond the US.
Just months before the new anti-ecologic administration came to power in USA, Barack Obama's White House recognised Mercedes-Benz Stadium as one of the country's most remarkable sports project tackling global climate change.
Quite rightly so, because the $1.6-billion project expected to open this summer will become the very first stadium throughout MLS and NFL to receive LEED Platinum certification, highest recognition available for sustainability efforts. For what exactly?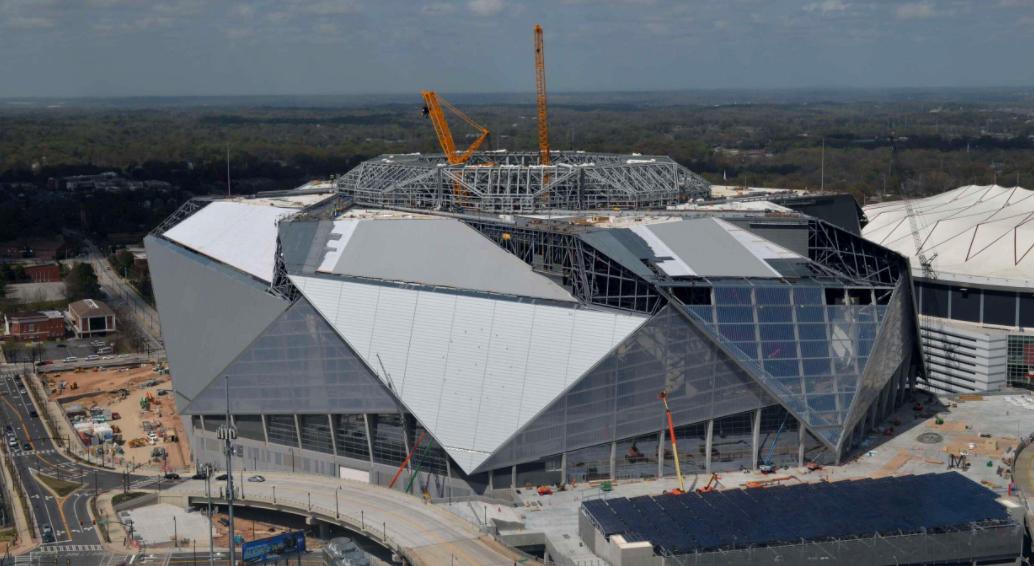 © Atlanta Falcons
Enough to power 160 houses
Not exactly at the stadium itself, but in direct vicinity a total of 4,000 photovoltaic panels are (or will be) installed, providing an expected 1.6 million kWh of clean energy every year. That's enough to power 160 houses in Atlanta.
In other terms this amount of energy will offset 9 NFL games or 13 MLS fixtures. So not covering all of the stadium's consumption, but it's almost as good as you might expect. 4,000 panels makes it one of the larger stadium-based solar plants worldwide, matching the Dutch leader Amsterdam ArenA and falling behind only several stadiums.
Combined with use of electricity-efficient LED lighting and maximised use of translucent materials, the stadium is expected to use 29% less energy than with more traditional technologies.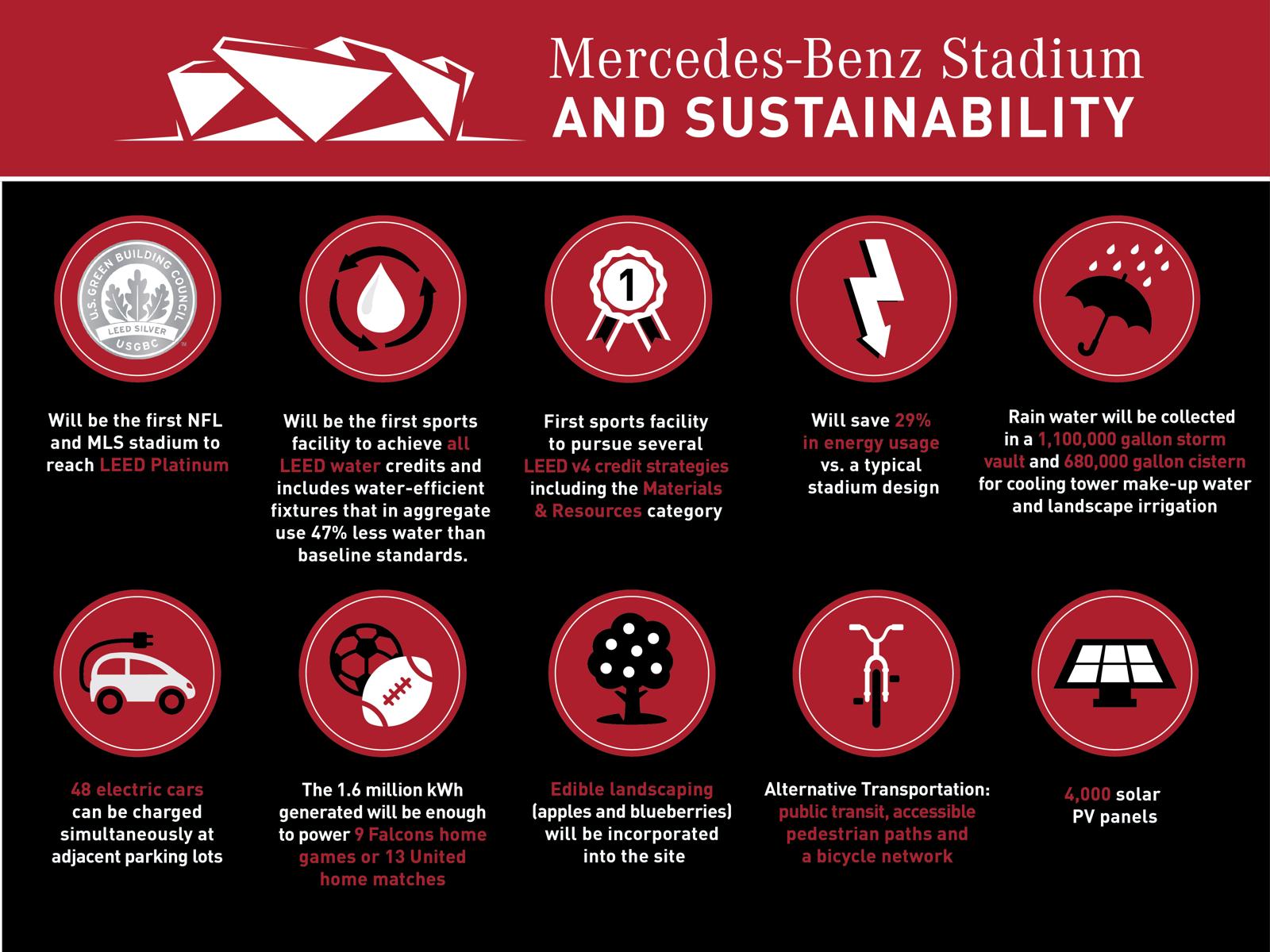 © Atlanta Falcons
Saves water like no other
Mercedes-Benz Stadium's water use plan is the first ever to receive 100% points in the LEED certification. Overall the stadium will have a very efficient system, saving up to 47% of water, compared to traditional ones.
Also, the building will have a rainwater storage capacity of 2,600 m3 (which translates to 2,600 tons) for internal use. This water will aid cooling and irrigation of the stadium.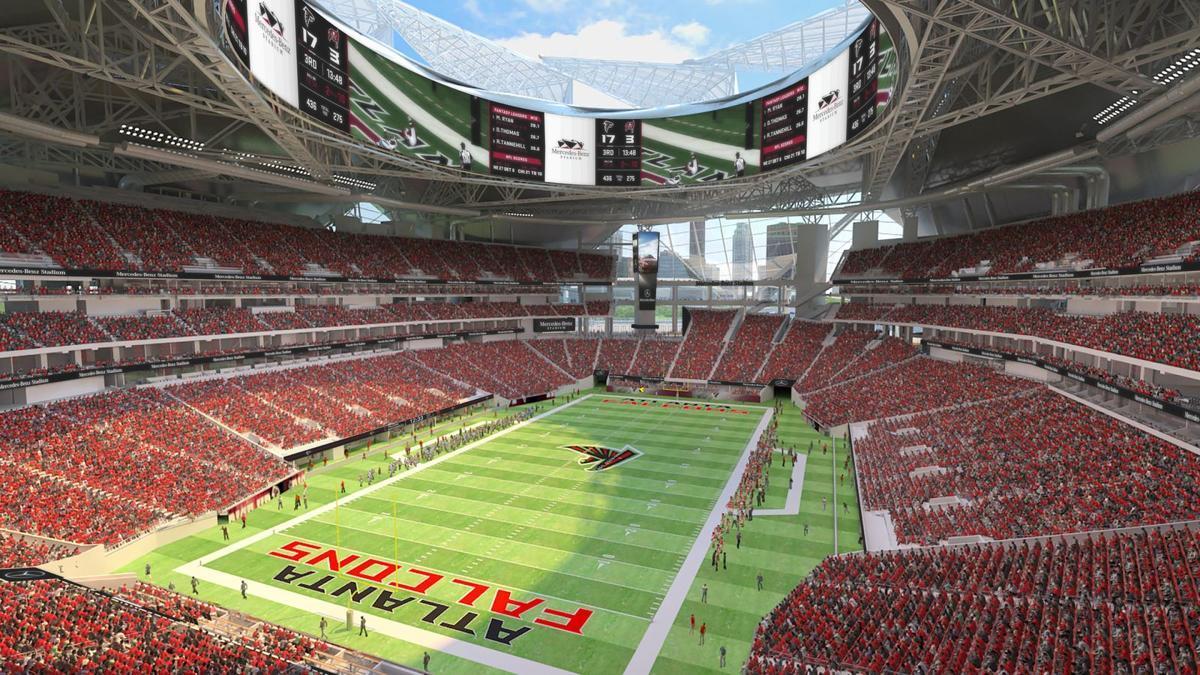 © Atlanta Falcons
Not just regular parking
It's not uncommon for major American stadiums to be surrounded by a sea (or desert, depending on interpretation) of asphalt. Having over 10,000 parking places is nothing unusual for NFL stadia. In Atlanta, due to its downtown location, the stadium won't have as many open-air parking spaces.
But more importantly, the emphasis was put on other aspects of transportation. There three rapid rail stations within walking distance, the area will encourage pedestrian access and will also be part of Atlanta's bike network. There are also 48 electric car charging stations planned.
And for dessert, quite literally, the stadium will have apples and berries available straight from the bush/tree to visitors as part of its landscaped public green.