Stadium of the Year 2016: Reason 6, Community4You Arena
source: StadiumDB.com; author: michał
Its commercial name may be hard to spell, but the traditional one isn't much easier if you're not German. Still, The new stadium in Chemnitz seems to be a successful combination of old and new.
Yes, when faced with Stadion an der Gellertstraße we'd Rather say Community4You Arena, but that's because we're Polish and German isn't that easy. But we certainly understand why some fans of Chemnitzer FC prefer to stick to Gellertstraße, because this is how their previous home in this location was referred to…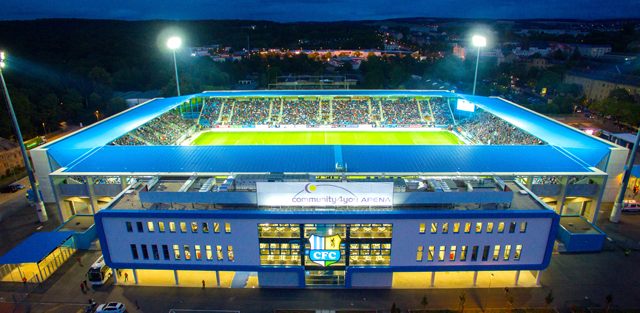 © Chemnitzer FC
This stadium is a perfect example of new meeting old. Do you remember the floodlight mast left by Rapid Wien at their new stadium? Well, in this case all four masts used during evening games are remnants of the old stadium and the new one was simply fitted between them. This gives you a clue on why it's shaped so oddly, with corners enclosed and yet left with no spectator areas. Of course creating a full enclosure also prevents the stadium from polluting its neighbours with excessive noise.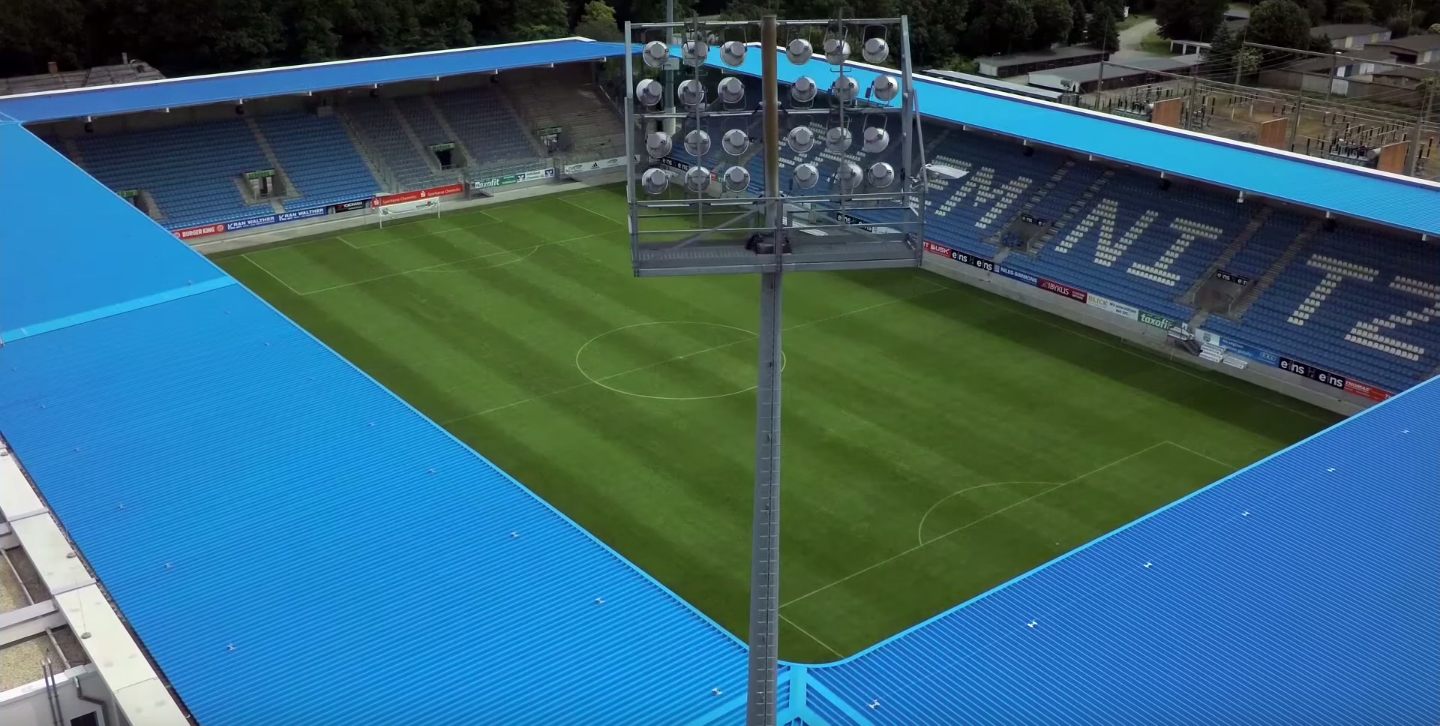 Design work was awarded to agn-Gruppe, known for use of colour in an unusual way. Here, like in several other concepts by these architects, the main club colour is placed on the roof, making the stadium stand out from aerial perspective. Inside the Chemnitzer FC identity is secured by blue seating and corner frames, while supporter-created murals decorate some of its outer walls.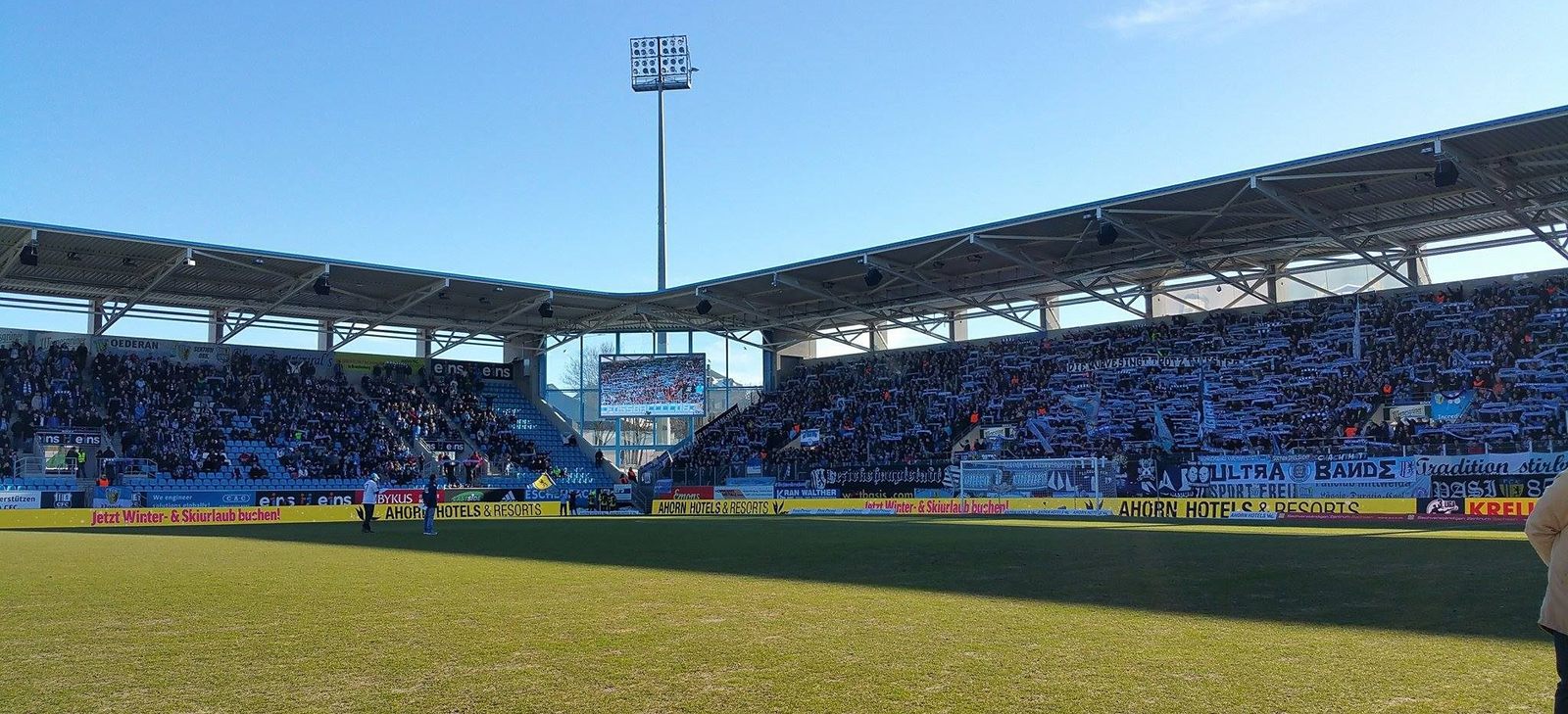 © Chemnitzer FC
Overall, capacity exceeded 15,000. Much less than records of CFC's heyday (then named CFK, they drew 28,000 people to the stadium in 1966), the stadium is hoped to furtile basis for CFC to grow and reach the Bundesliga. At the heart of the new stadium is the south stand with almost 5,300 standing places across 42 rows, accommodating the most vocal support.
The project consumed roughly €27 million, somewhat more than initially planned (€23-25m). The price includes parking delivered west of the ground, where a large industrial depot used to be.