Stadium of the Year 2016: Reason 15, Medical Park Arena
source: StadiumDB.com; author: michał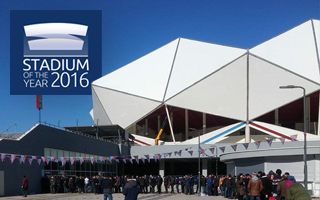 Is this the most impressive stadium in Turkey? Well, competition is growing almost on a monthly basis, but something tells us it will become a true landmark for Trabzon.
This edition of Stadium of the Year is dominated by Turkish nominations just like Brazil dominated before the 2014 World Cup. Except that Turkey isn't hosting any major tournament yet, they're just building more stadiums than any other country. And while they're not always exceptional, this one in western Trabzon surely is!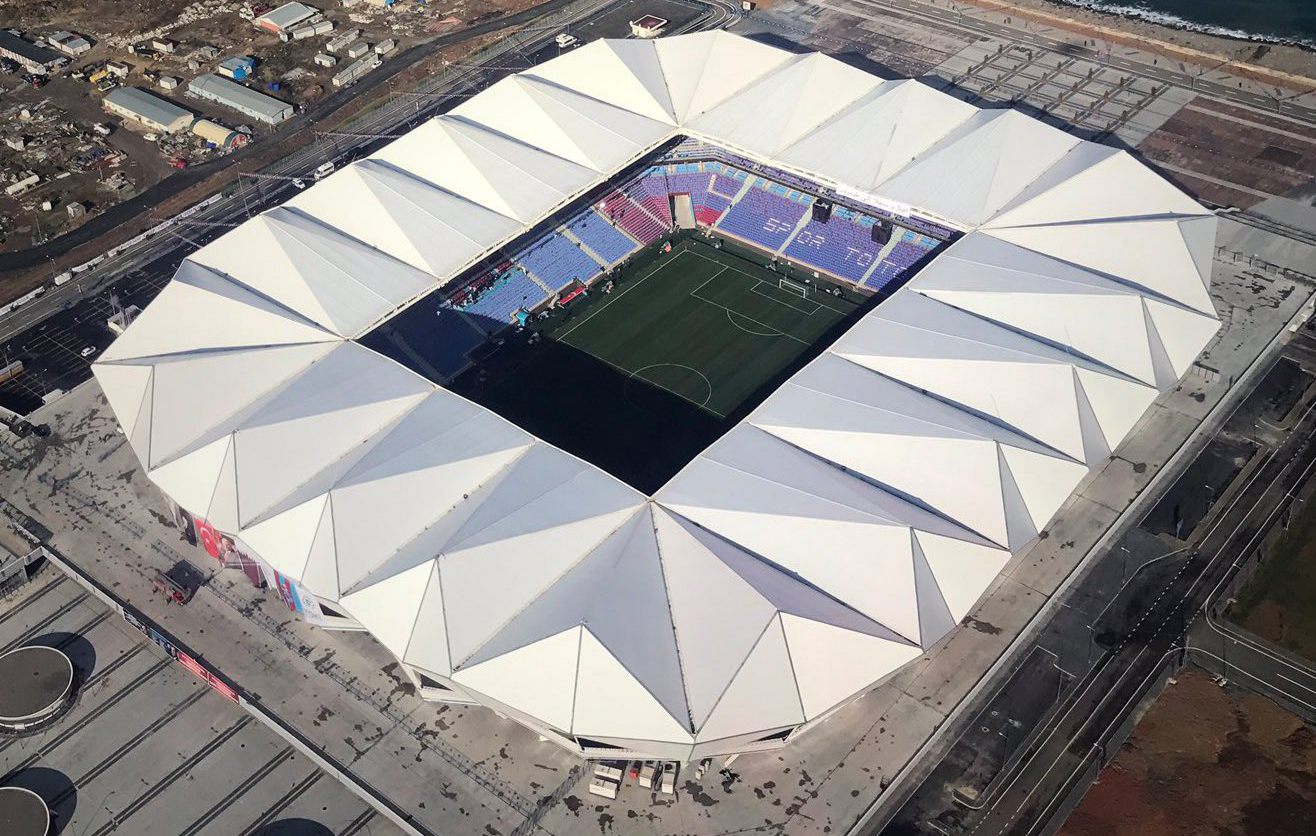 Medical Park Arena, as it's known for sponsorship reasons, was created on land reclaimed from the Black Sea (almost 80 hectares) and with no buildings around it was always meant to become a landmark visible from significant distances. Contrary to common practice of awarding design work to domestic companies, in Trabzon the international design competition was won by Stuttgart's ASP Architekten. The office presented their abandoned stadium concept for FSV Mainz, which in their judgment was captivating enough to fit the dramatic landscape of Trabzon.

The seating bowl grew from the Mainz concept (that one envisioned 33,000 capacity with terracing included) and is divided into two tiers, offering 41,500 seats. Despite its capacity the Trabzonspor-coloured seating bowl is quite compact, putting fans 8.5m and 10m away from the field. This is relevant due to most old stadia in Turkey being multi-use. Fans reacted enthusiastically to the changes. The highest row is set at 5-floor height. Lowest in capacity, the west stand also houses bulk of the hospitality and banqueting facilities, including 122 boxes and almost 3,000 business seats.

Part of the stadium design that was almost literally copied from its Mainz predecessor is the roof frame. Weighing a total of 6,500 tons, this geometric structure is covered with 245 triangular segments of membrane. While the white dome looks uniform, there are actually two different PTFE membrane materials used.
In total 50,000 m2 cover the facades and roof, 10,000 of it being much more translucent than the remaining 40,000. This way internal part of the roof allows much more sunlight inside. The roof is also advertised as a 'smart roof', because of its special coating. There is a photocatalytic layer which makes it 'self-cleaning' and helps decompose some air pollutants (SOx and NOx).