Italy: What's Bologna FC up to?
source: StadiumDB.com; author: michał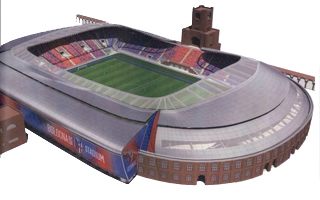 There have already been so many concepts of Stadio Renato dall'Ara's reconstruction, it's hard to keep track. Why should this be any different? Well, this time they're going forward.
Just a few days ago reprinted renderings of proposed Stadio Renato dall'Ara reconstruction were leaked to the press. First published by Il Resto del Carlino, these images show how historical outer walls can be connected with rectangular stands and complete cover of all spectators. And that's a really interesting idea.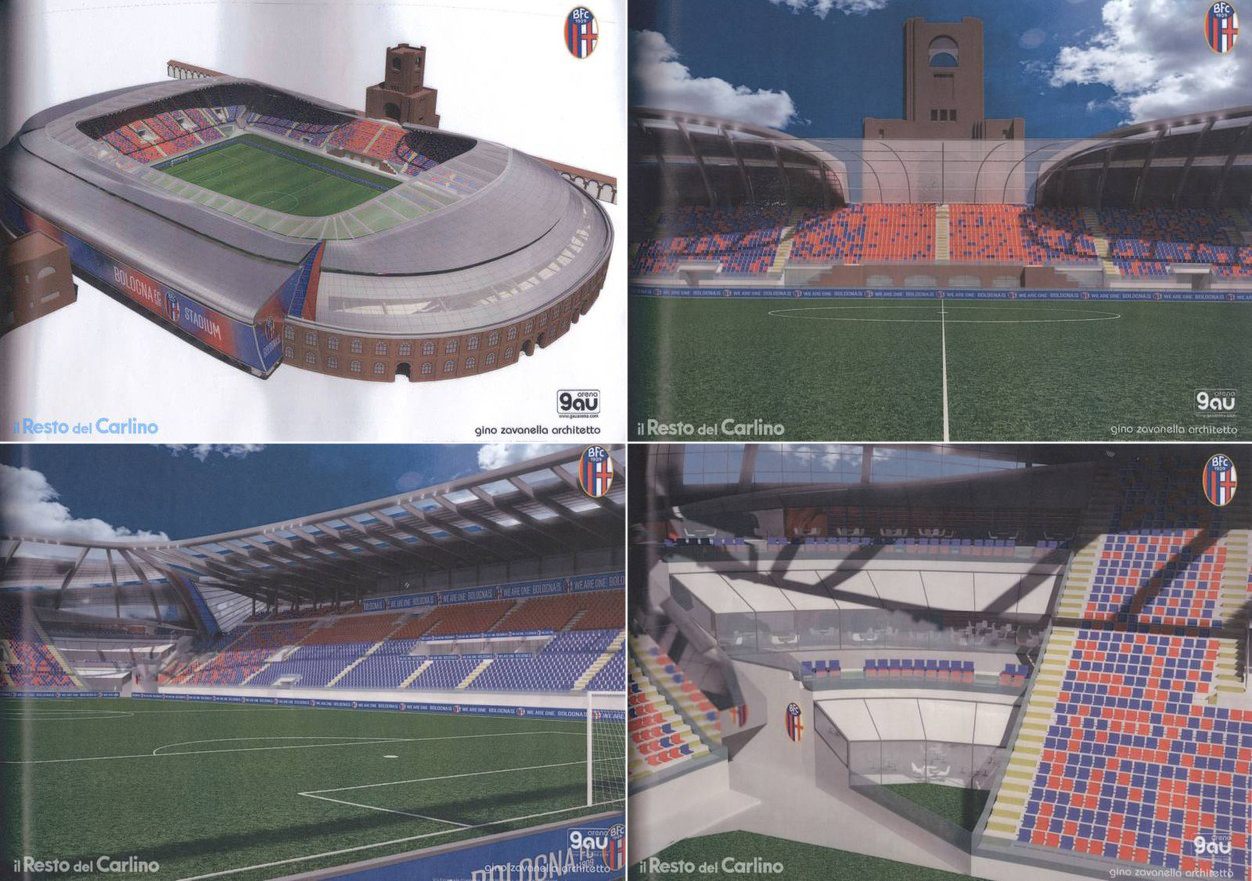 Its major flaw is the fact that Bologna FC supporters were already treated to a number of similar visions, so staying optimistic may be hard with so many of these ideas scrapped. Then the Serie A club itself released a statement, dismissing the images as "not relevant to their plans".
If that sounds bad, it shouldn't. In that same brief statement the club also confirmed that they are indeed working on the stadium's reconstruction, that these images were the first draft and their vision is now more advanced than what we're seeing. And that they're cooperating with the city of Bologna to make it happen.
That's all good news, even if no specific date of official release was set for the updated design. We also don't know what the final capacity will be, but we do know that renowned Italian stadium architect Gino Zavanella is on the job, the same man who created Juventus' new stadium.
Since Bologna FC were taken over by new owners in 2014, Zavanella worked on large upgrades of the main stand and seating replacement throughout Stadio dall'Ara. He also designed the new training centre for Bologna FC.