Detroit: Billionaire proposes new jail and stadium
source: CrainsDetroit.com / FreeP.com / Mlive.com; author: michał
Billionaire Dan Gilbert has submitted an offer to Wayne County to build a new criminal justice complex and jail at the Lincoln Hall of Justice east off I-75 just south of Warren Avenue.
It's official now, MLS-contender Dan Gilbert filed an official offer to build a new county jail. So why are we writing about a jail on StadiumDB? Because that jail, located at I-75 and East Forest Avenue, is necessary if Wayne County authorities are to accept a new stadium on the site of currently unfinished county jail.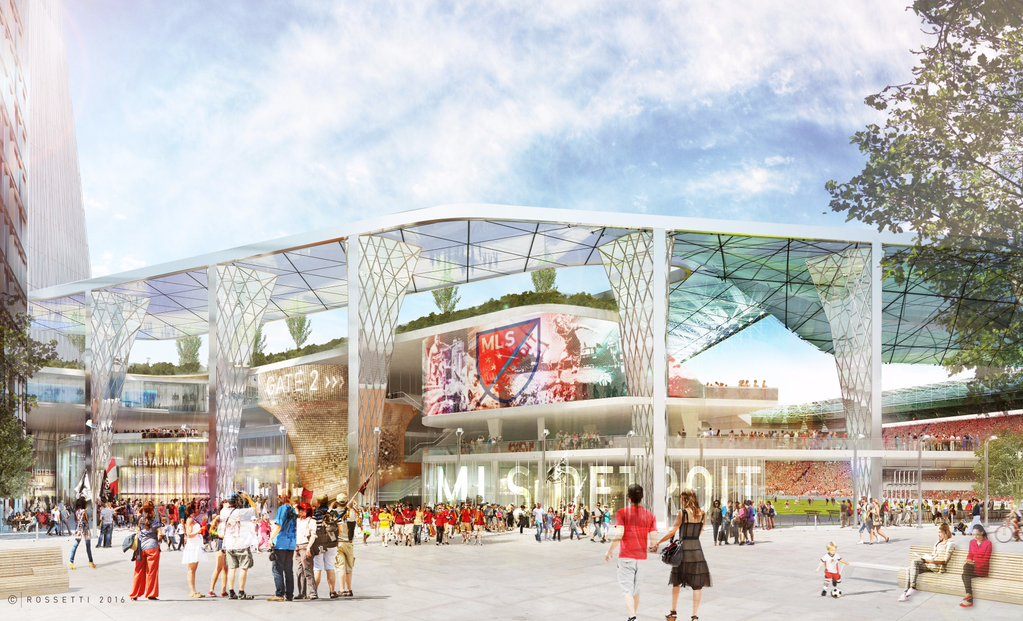 The proposal assumes a Feb 20 acceptance and an approximately yearlong review and refinement of the plans for the criminal justice center on East Forest Avenue. By next month, under proposed timeline, Gilbert's representatives and the county would agree on a credit and a June completion of due diligence on the East Forest Avenue and Gratiot sites. Demolition and construction at East Forest Avenue would begin in October with the complex being completed in March 2020.
The quick-loan tycoon's company Rock Ventures LLC claims to deliver the jail for $300 million despite its market value stated at $420 million. If the deal is approved, it will vacate downtown location which Gilbert wants to host his multi-use complex with MLS-specific stadium.
The entire downtown complex would comprise a hotel, office tower and residential tower, all between 18 and 28 floors. Between them a stadium for 25,000 (though 30,000 is also reportedly considered) is planned. The stadium alone would cost $225-250 million, while entirety of the project is expected to consume $1 billion.