New stadium: Sad opening for Gaziantep Arena
source: StadiumDB.com; author: michał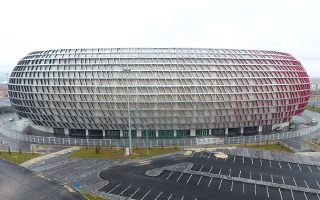 Instead of great celebration a loss, last place in the league and largely empty stands. But for Gaziantep Arena the rough inauguration may be the beginning of a much better history.
Sunday was supposed to be a great day for football in Gaziantep, the city just 85 km north of Syria's Aleppo. Without a doubt this part of Turkey and the country in general has been turbulent recently and indeed safety precautions yesterday were heightened to ensure safety.
But at the same time a different sort of issue is faced by the Falcons, as Gaziantepspor are nicknamed. The team was second last before yesterday's inauguration with just 11 points in 16 games. To make things worse, Antalyaspor came on Sunday and won 3:0, leaving the hosts in 18th place out of 18 Süper Lig sides.
While some 12,000 tickets were supposedly distributed, the actual attendance was reported to be 9,417 people, just over a fourth of the capacity. That said, it's a very tough time for the entire league, which saw Fenerbahce draw just over 10,000 people and Kasimpasa just 409!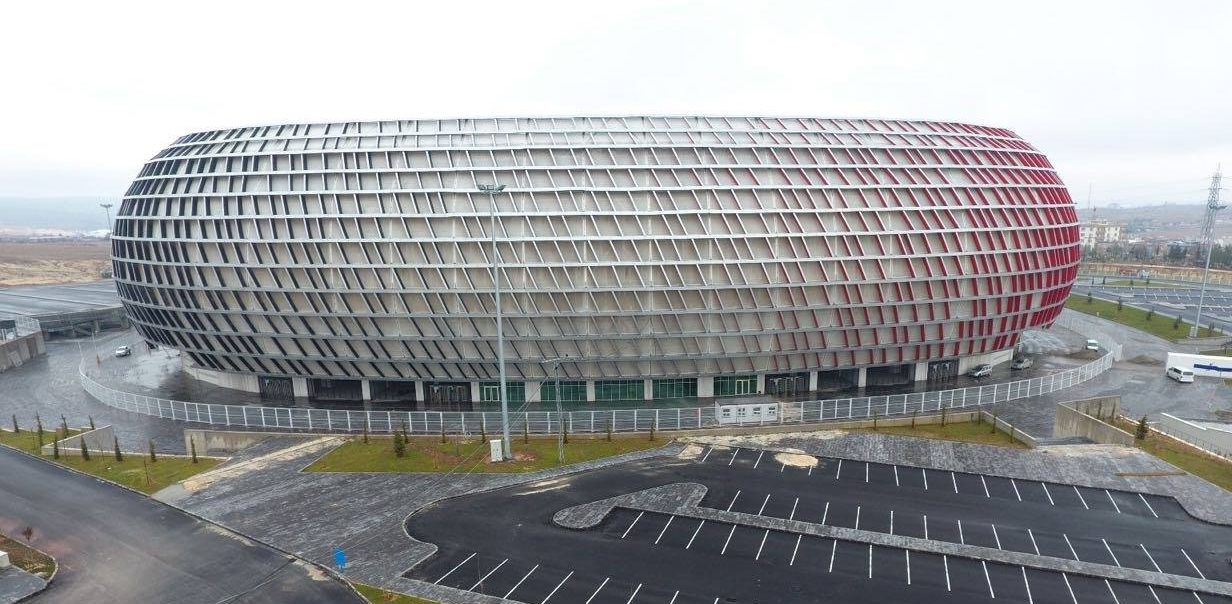 © Gaziantepspor
Want more bad news? Gaziantep Arena was opened over a year behind schedule and significantly above the initial budget (TRY 120 million instead of 96 million). Internationally that's still a stunningly low price for a stadium of 36,000 seats ($31.4 million, though we're yet to confirm the figure) but an increase nevertheless.
Still, with all the above said, it's also been a long-awaited stadium for Gaziantep. It was one of the first of a huge wave of new stadiums to be announced and finally it got opened. We dare to call it the world's youngest stadium at this point, since it's been approved for use by TFF just a day before the opening game!
Long road to reach that point
Farmlands, this is what was located here back in early 2013. But at the same time there were railroads and a highway running just east of the stadium, showing great potential to get spectators here in the future. And since all of Turkey is watching stadiums built outside growing city centers, selection of a site 6 km north of the 42-year-old Kamil Ocak Stadium came as no surprise.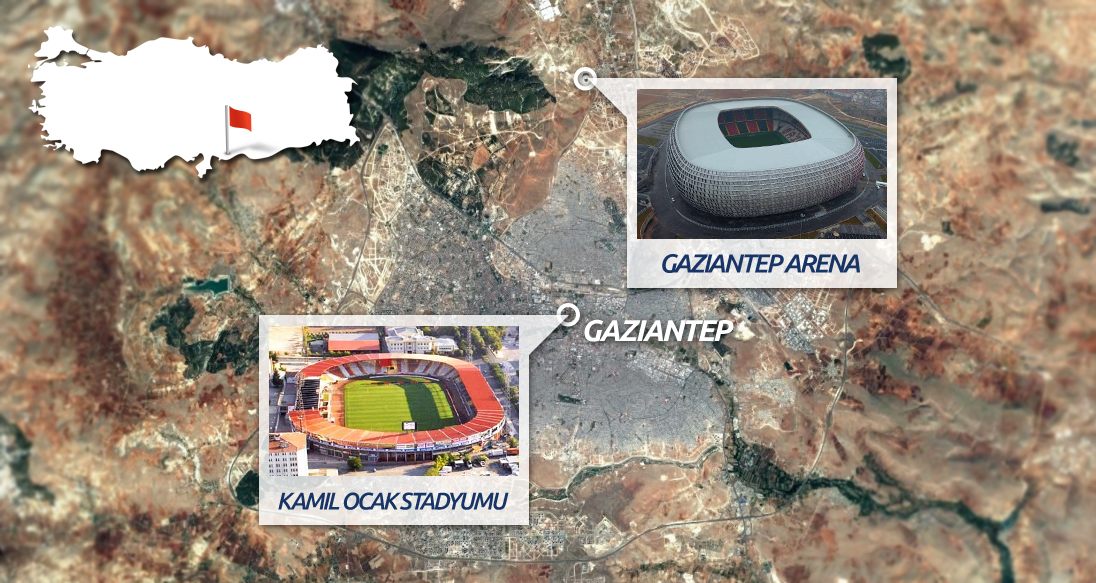 Designed in 2012, the stadium in northern outskirts of Gaziantep entered construction in 2013, following the selection of May and Egemen Inşaat as contractors. Preparatory work began in May and actual construction supervened in late August. The new location offered over 158,000 m2 for development that includes 1,363 parking spaces.
Initially two years were expected enough for the project but this time frame proved insufficient. Structurally it almost went along the plan. One by one, each stand was raised as part of a massive monolithic structure (in this order: west, south, east and north) and by the end of 2015 all of them were even covered.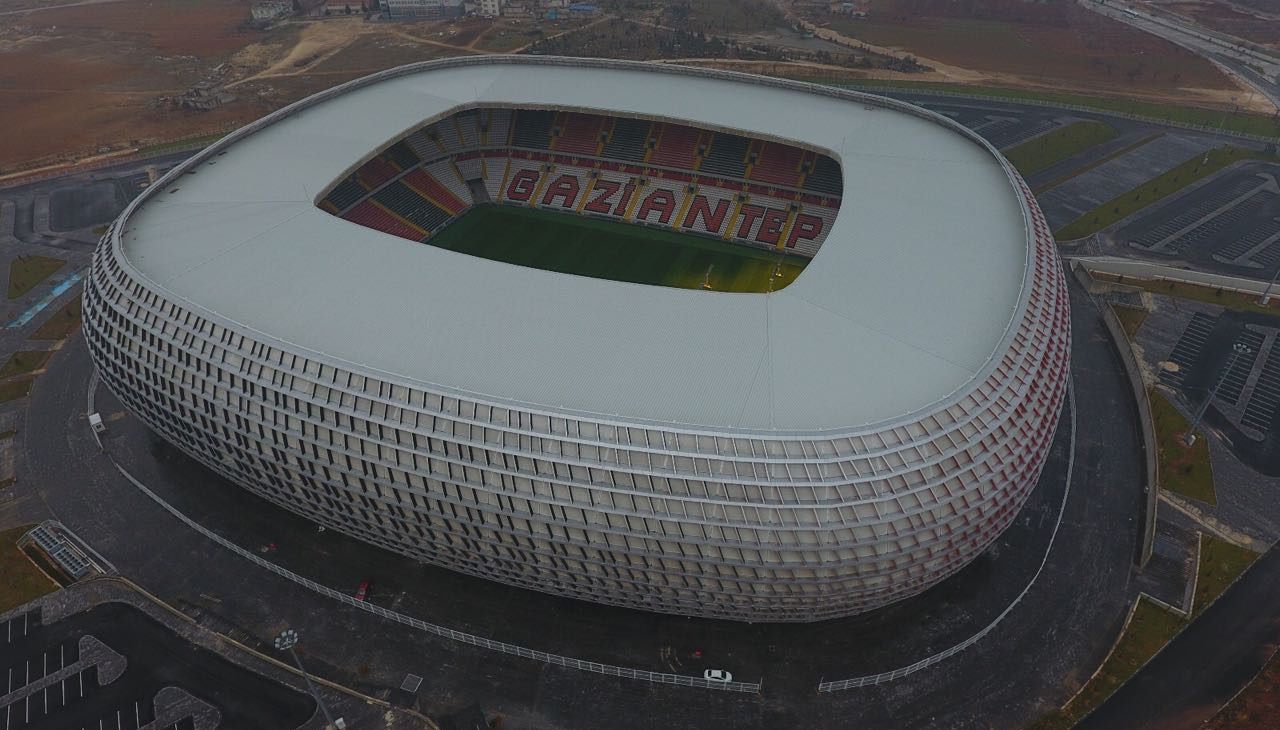 © Gaziantepspor
However, following installation and furnishing works lasting all of 2016, opening was only possible in January of 2017. The double-tiered stands were created with roughly 36,000 people in mind, though with some room for expansion. The west and east side each have 27 skyboxes designed, 54 altogether. However, this compact seating bowl is fairly standard when compared to the original approach used outside.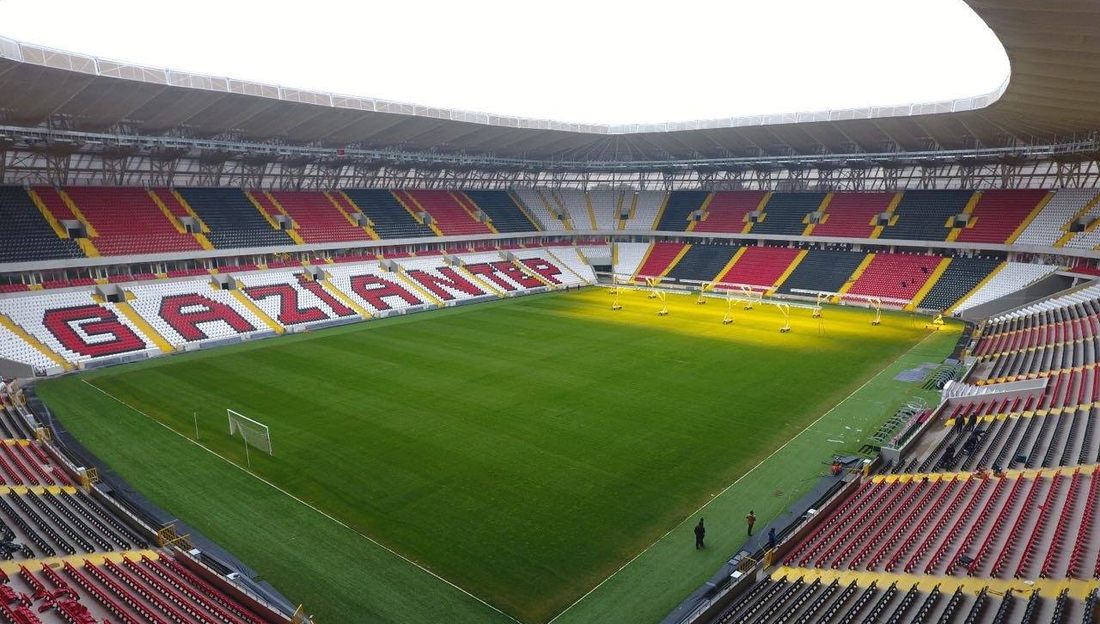 © Gaziantepspor
Utilising only simple, cheap and already well known elements, Bahadir Kul Architects managed to create an original design. The stadium was covered with strips of membrane and then with a geometric skeleton covered in composite panels. Coloured black and red, these represent the colours of Gaziantepspor and allow the stadium to change colours as the beholder passes by.