New design: The disc of Calabria
source: StadiumDB.com; author: michał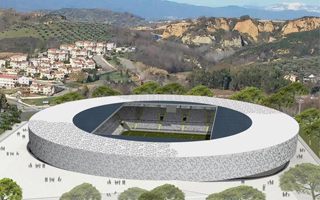 Southern Italy may get another modern stadium, one of many needed across the country. It used to be an election promise, now it may become reality.
First sketches of this stadium were released in January 2016. Not an accidental date at all because Cosenza mayor Mario Occhiuto was already campaigning for reelection in June. Architect by trade, Occhiuto revealed a promising vision to local football enthusiasts.
New football-specific stadium in the Calabrian city of Cosenza is expected to replace the old Stadio San Vito – Gigi Marulla, built back in 1964. While significantly smaller in capacity terms (17,5000 compared to 24,000 before), the new one will offer covered seats to all spectators. Without a running track the viewing conditions for football will also improve significantly.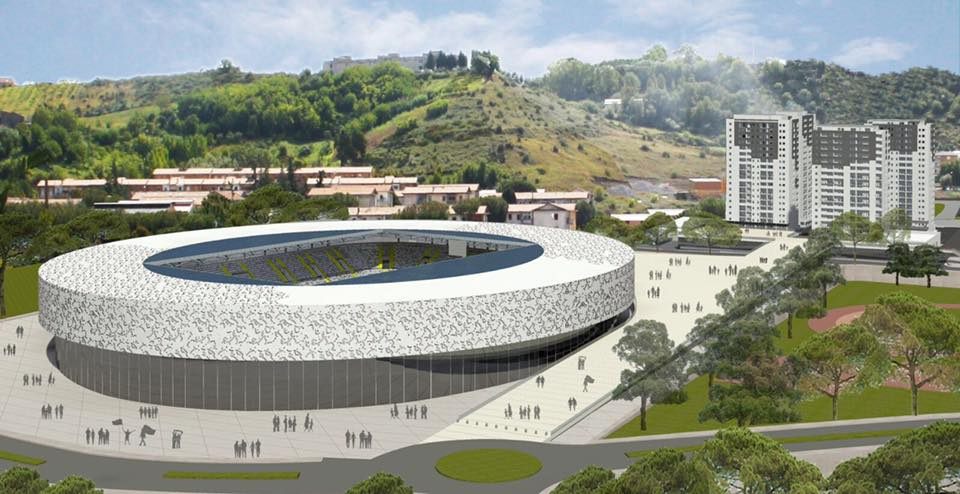 Though the seating bowl will remain 'rectangular', the stadium's outer shape is circular. Or, to be more precise, it's a disc with sharp and minimalistic design. By day neutral, it could be illuminated after dusk in various colours, like "rossoblu" (red-blue) of Cosenza Calcio. Surrounded by public plazas and ramps, the stadium will also have a three-storey underground parking hidden beside it.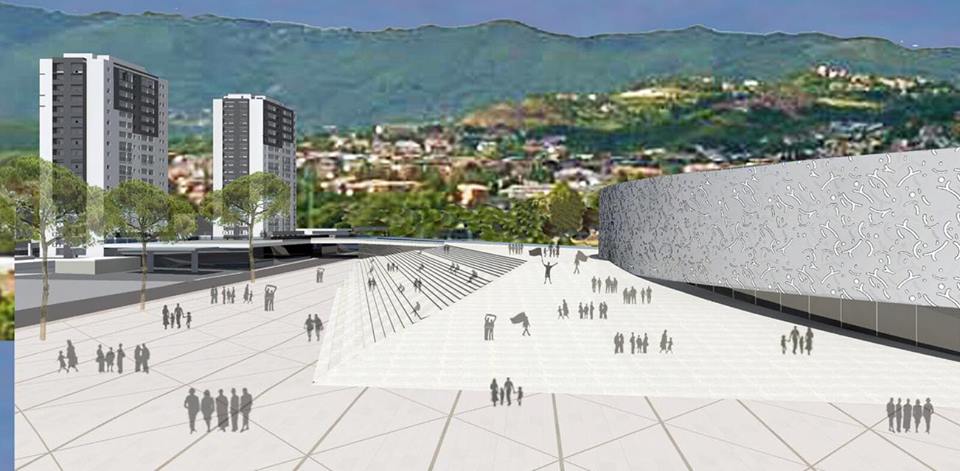 Three floors of facilities are planned below the stands, providing space for restaurants or retail outlets, as well a sports medicine centre. One additional floor is planned just above the stands, giving all rooms an overview of the field. This is where private boxes and commentators will be located.
All of the attached renderings were presented conveniently soon before last year's election (June 5). Occhiuto won the vote and now he has updates for Cosenza's citizens. On Sunday the municipality released information about progress on the stadium case.
Occhiuto recently visited Rome, where he met with authorities of Lega B (second league to which Cosenza Calcio is aspiring) and Instituto per il Credito Sportivo, institution created precisely to support projects of this kind. The mayor assured a financial framework is in place and the disc-alike stadium may be built "within two, three years". We can expect groundbreaking in 2018.