New design: On the very tip of France
source: StadiumDB.com; author: michał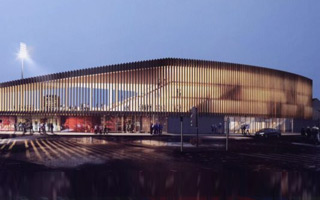 Here's how you transform an ordinary athletic stadium into a modern, elegant and vivid place to play football in. And do shopping or other activities, too.
Dunkirk is France's northernmost town and in recent days revealed the preferred design of local Stade Marcel-Tribut.
Usually referred to as simply Tribut, the stadium in Dunkirk will be completely reconstructed without the need of USL Dunkerque (currently 3rd league) playing their games outside the city. The concept by Sockeel / Olgga offices (from Dunkirk and Lille, respectively) foresees one stand being built first and the other following a year later.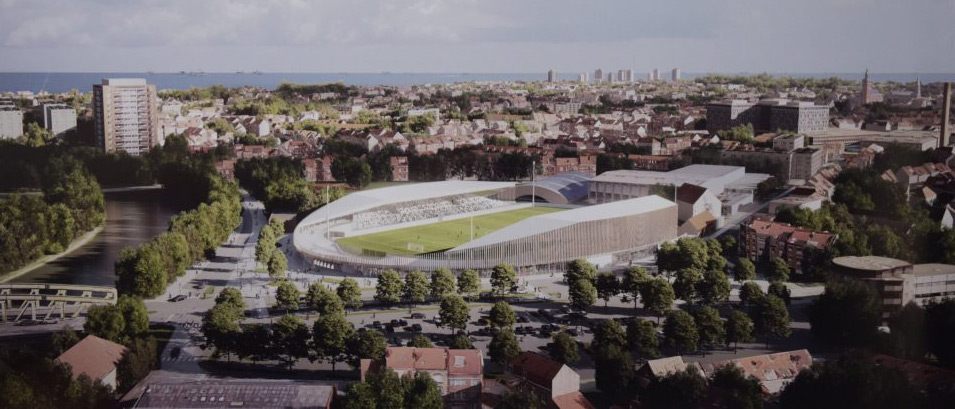 Sockeel Architectes / Olgga Architecte
The new south side, first one to undergo reconstruction, will host 2,252 people on regular seats, 47 visitors with limited mobility and 138 VIP guests. The latter group will be houses on top of the stand and also have a strip of 15 private boxes.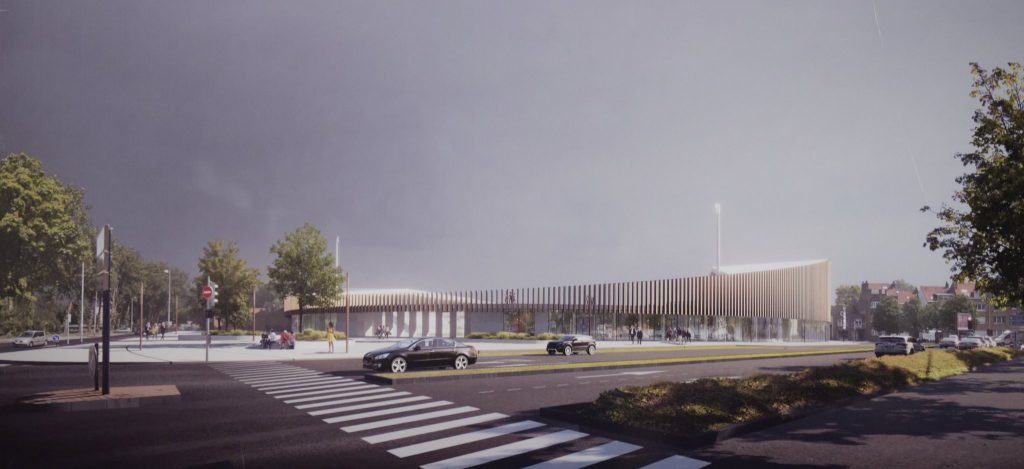 Sockeel Architectes / Olgga Architecte
The north stand will add further 2,486 regular seats and both parts of the stadium will be connected by a curved promenade in the west. Underneath this decorative bridge shops and other outlets can be createdto make the stadium attractive around the week.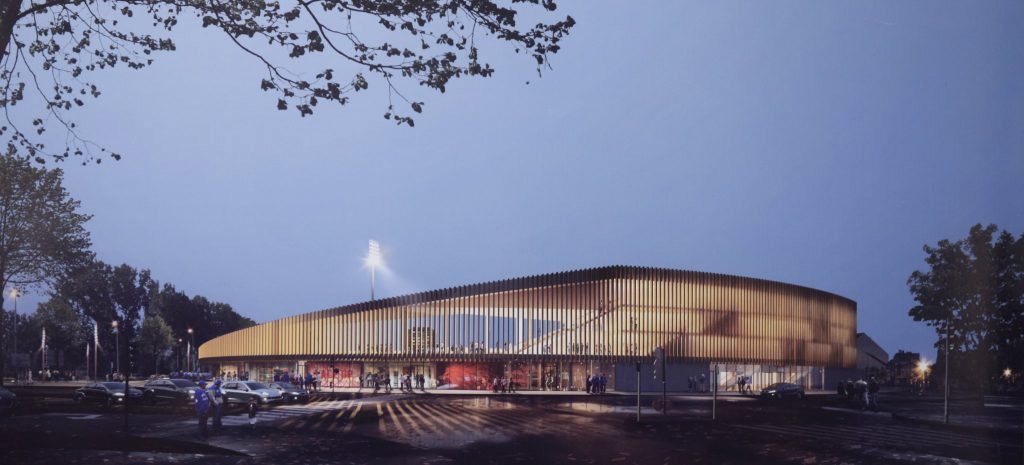 Sockeel Architectes / Olgga Architecte
All of the plan is expected to cost €14 million to deliver and result in capacity of 4,999 covered seats. In case USL Dunkerque grow enough to exceed such size, each end (west / east) has room for additional 1,500 seats, allowing the ground to reach 8,000.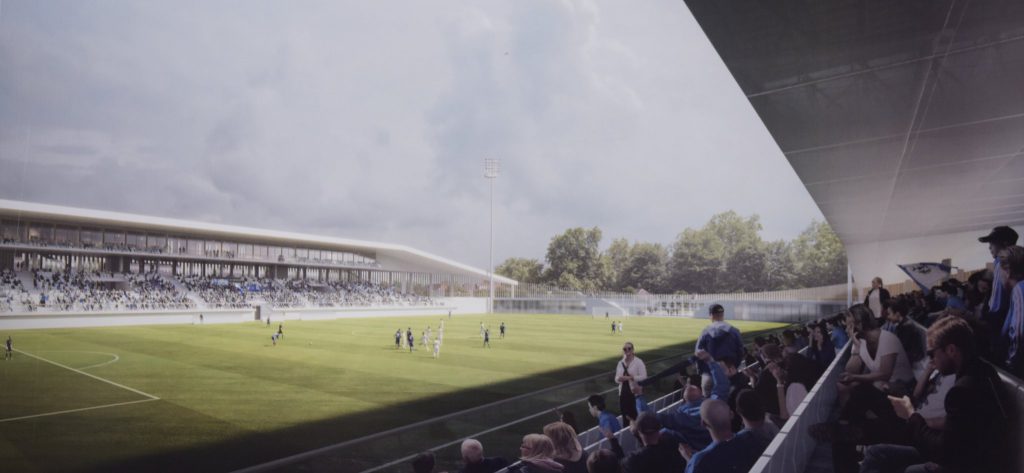 Sockeel Architectes / Olgga Architecte
With lightweight façade created with vertical baleens, the stadium will get a modern and universal appearance in 2020. The first stand will go under construction in October of this year and should be ready before the 2018/19 season. The north side will get underway then and be delivered in a year. By 2020 the surrounding infrastructure should be done too.