London: Tottenham giving a taste of the future
source: StadiumDB.com; author: michał
It's not a regular stadium by no means. The giant overgrowing White Hart Lane will bring a new standard to football's hospitality and matchday experience.
In recent days Tottenham Hotspur have been hinting about various aspects of their new stadium in northern London. While Tottenham as a district has a bad reputation, the new football venue might bring major changes for the community.
When complete, it's estimated that the development will support around 3,500 jobs, pumping £293 million into the local economy annually – an increase of 1,700 new jobs and £166m in local spend. High number of match- and event-goers will come from outside the district, city or even country, opening opportunities for locals to benefit from the stadium.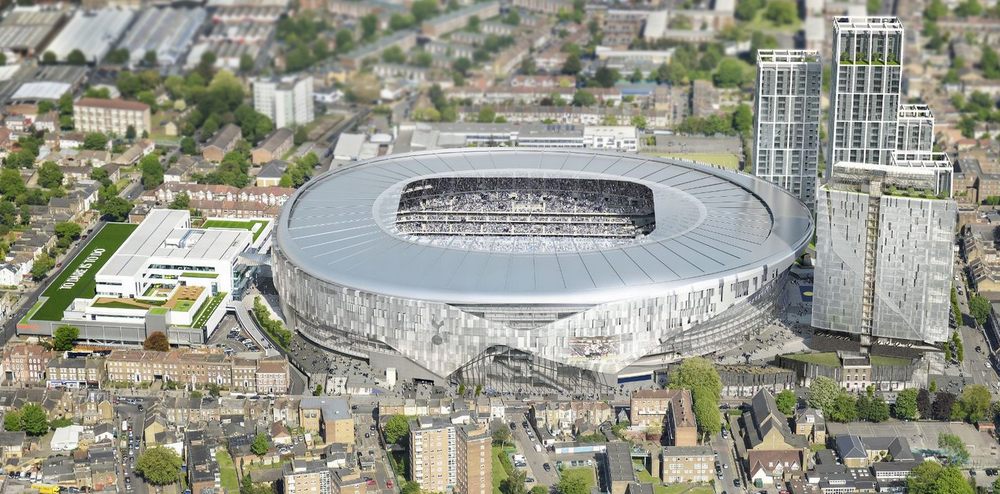 © Tottenham Hotspur FC
In a bid to attract tourists and Londoners to the area, the stadium is set to host community events, activities run by the Tottenham Foundation, and markets and pop-up stalls. Getting a piece of that cake may come as a price as Spurs' new home is already considered to increase property prices in the area.
New dining options
In terms of catering, the stadium may become a game-changer for football in general. It's expected to be the very first one with its own microbrewery, offering craft beer to supporters. Its 86.8-meter general admission bar will have no match across the country. A new beer delivery system which will enable staff to deliver 10,000 pints per minute.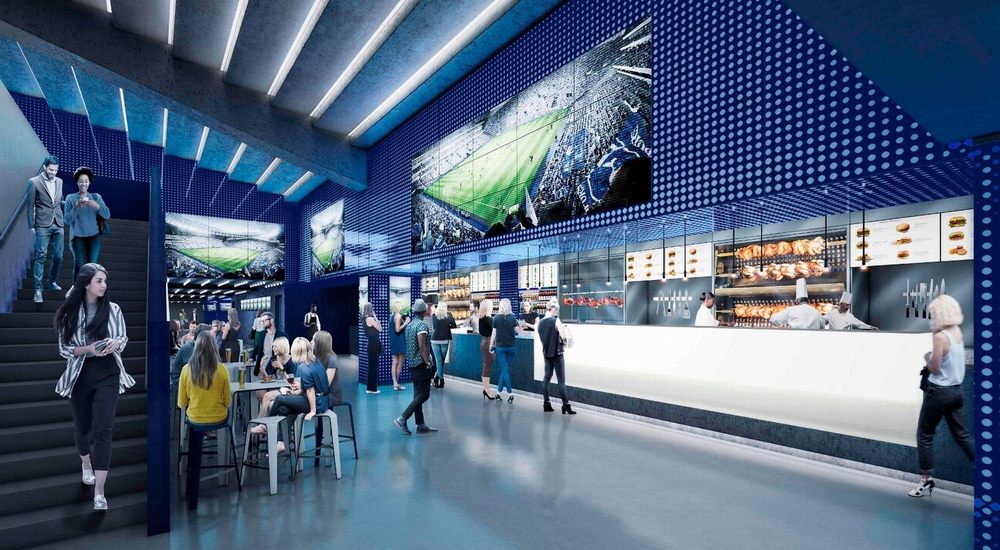 © Tottenham Hotspur FC
Instead of a simplified menu visitors will have a variety of meals to choose from with a large food court planned, including food trucks. An on-site bakery will also be set up.
These features are based on American approach to NFL stadia where more diverse dining options continue to appear. These will of course be topped by premium seating offer, beginning at £89 per game, ending at £535. The new Tunnel Club is priced at £339 per game with the most expensive option being the 'H Club' "with Michelin star calibre dining".
© Tottenham Hotspur FC
Enhanced acoustics
From seat padding to roof incline, everything was considered when working on acoustics. The goal was to make the maximum out of 61,000 seats, not reducing efforts to simply creating a 17,000-seat single tiered stand for most vocal supporters.
"We're lining the underside of the roof with an aluminium soffit lining and it ends up working a bit like a concert hall, so we have sections where we're adding more absorption where we need it so we have perforated bits with acoustic lining." says Christopher Lee, stadium designer of Populous, when interviewed by GQ Magazine.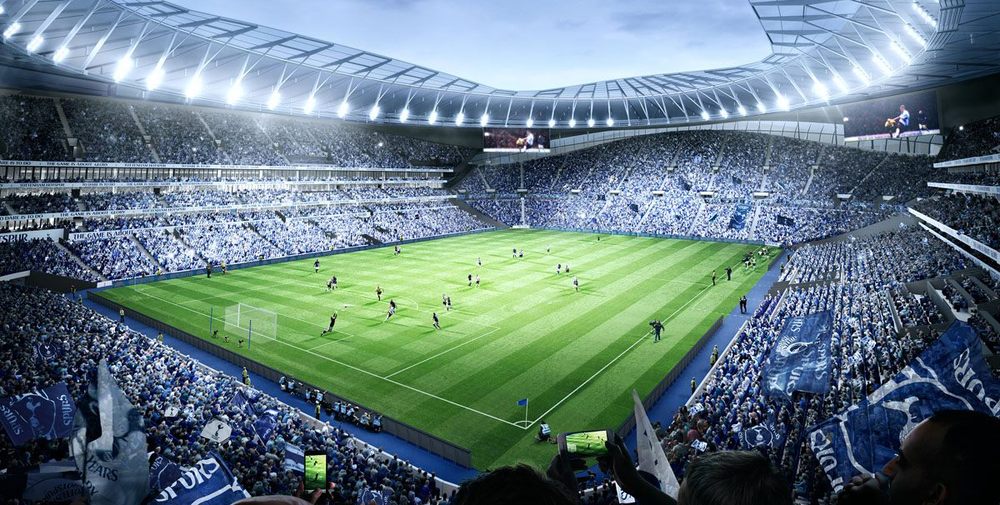 © Tottenham Hotspur FC
"The level it's been taken to is unique. I don't think we've ever done the amount of studies, the amount of work, the discussion of materials – where absorption is, where it isn't – even how much padding do we have in the seats, where do we have that padding in the seats, which also deals with acoustics."
All of the above is coming Tottenham's way from summer 2018 onwards, when they return home from temporary tenancy at Wembley. Already now the Spurs are fighting to remain near Premier League's top. If you're betting on them, you may find it easier with this 10Bet referrer code.