England: Bournemouth shortlisting new stadium sites
source: StadiumDB.com / Buzz.Bournemouth.ac.uk / BournemouthEcho.co.; author: michał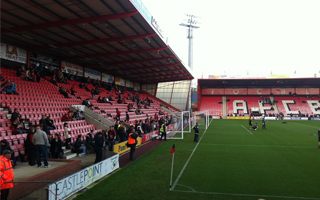 Premier League's smallest stadium is far too small for AFC Bournemouth's ambitions. They've already selected several potential sites for a brand new one.
It wasn't that long ago, just a year ago in fact, when AFC Bournemouth presented their plans of Dean Court expansion. It would still be the smallest throughout Premier League but increase of nearly 30% is not nothing.
The plan was due to go before Bournemouth council's planning committee this month, but there are indications it's not really viable anymore. The club announced in December that they're currently looking into building a whole new stadium in a different area.
Not their stadium
This would mean leaving their home of 107 years but it should also be noted that it's legally not theirs since 2005. Back in 2005 AFCB sold Dean Court to Structadene, a London-based property group.
They've been attempting to buy it back but talks were stalled, forcing the club to look for an alternative. As of now they're paying £300,000 per season to continue using the stadium.
To make things more complicated, by August this year Bournemouth will most likely lose some of the just 11,450 seats as they need to adjust Dean Court (known as Vitality Stadium for naming rights reasons) to accessibility requirements. Additional wheelchair spaces will come at the expense of some regular spots.
With council's support
Whether it's the current stadium's expansion or looking for a new ground, the city council has been expressing continuous support for the team's plans.
"There is a real will to get this done. However, we should not underestimate the challenges facing the club. A modern football stadium is a very significant investment and would probably include conference, leisure and community facilities," said council leader John Beesley.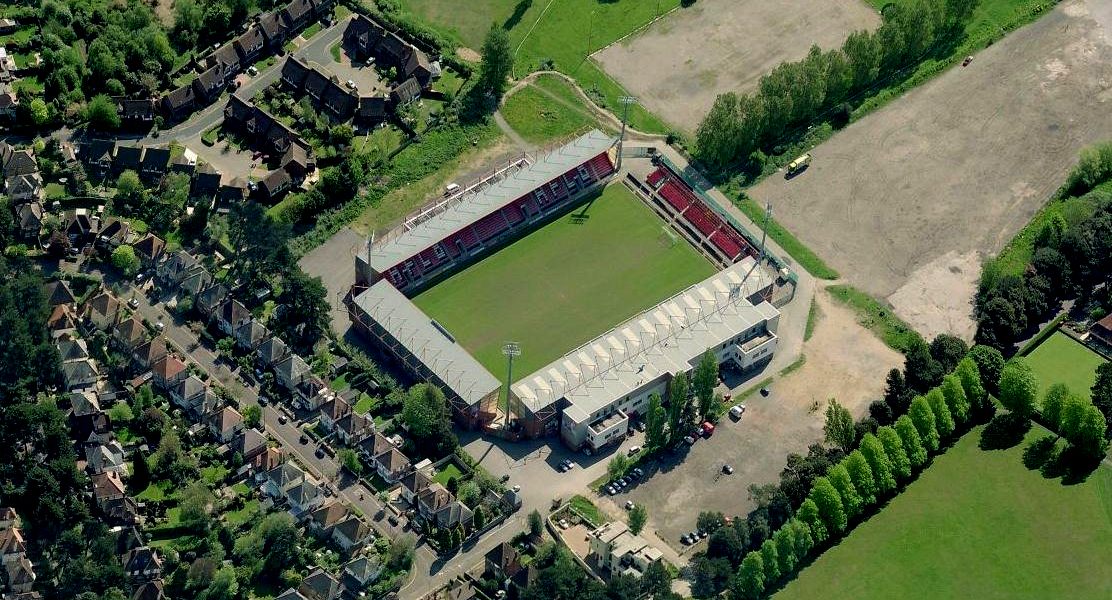 Photo: Trevor Pipe
"Working with the club and their consultants, a short-list of possible sites is being prepared and we are fully engaged in assisting them as they seek to identify their preferred option."
Where can they move?
The list has so far been kept a secret. However, local website Buzz.Bournemouth.ac.uk understands that AFC Bournemouth's preferred locations for the new stadium are Chapelgate and Canford Arena.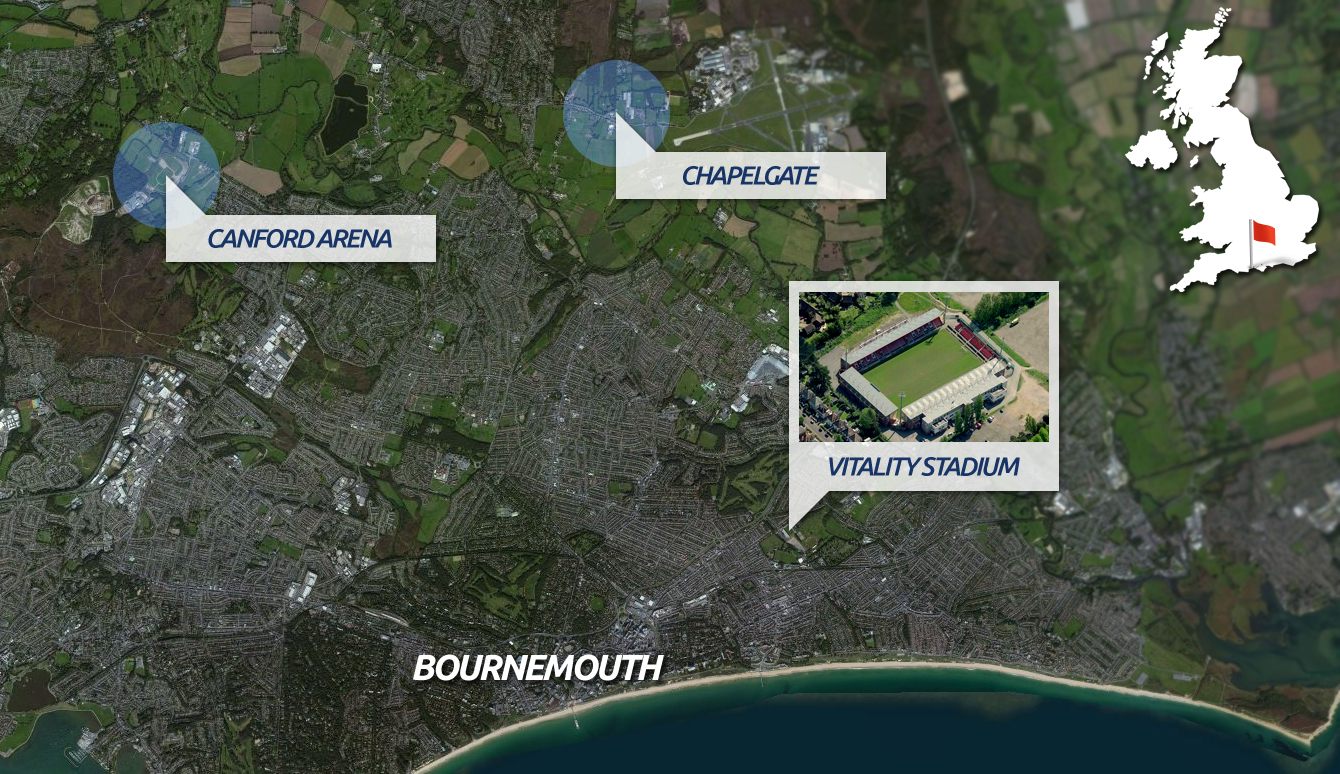 Both are fairly remote, located in the north and north-west of Bournemouth itself. Chapelgate is a 65 acre sporting venue situated in Christchurch. Canford Arena is currently home to a multi-functional all weather arena located on Magna Road.
The club's desire it to relocate to one of those or a different site already for the 2020/21 season. This deadline indicates we should expect a decision on location and planning later this year.
At this point one can only bet on what future awaits the Premier League side. And speaking of betting, you might be interested in this bet365 bonus code, valid in the UK!