Trabzon: Erdoğan to open stadium, first match in 2017
source: 61Medya.com / BordoMavi.net / Karar.com; author: michał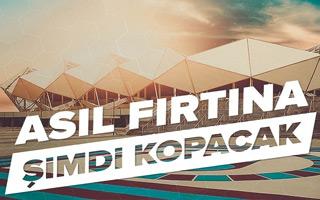 President of Turkey himself will inaugurate the new Trabzonspor stadium this Sunday. As for football, fans need to be more patient.
Until the very last moment supporters of Trabzonspor weren't sure when the first game is to be played. Speculations suggested it might be as soon as November 21, then the December 26 fixture against Fenerbahçe. Now we know that no game will be played before year end.
One thing that remains unchanged since November is the official opening ceremony, scheduled for this Sunday. Free for all, the event will include the president Recep Tayyip Erdoğan himself. Erdoğan is keen on visiting newly-built stadiums, each time dressing up in scarves of local clubs, even if this hardly wins fans over.
For the Sunday ceremony a special stage was set up on the south stand's lower tier. There's time to dismantle it in peace after all, since Trabzonspor yesterday confirmed that indeed the game against "Fener" won't take place at Akyazi Stadi. Instead, it's expected to be the farewell of Huseyin Avni Aker Stadium, the current ground. First official game at the new address won't come until the league resumes in 2017, though no specific date has been announced so far.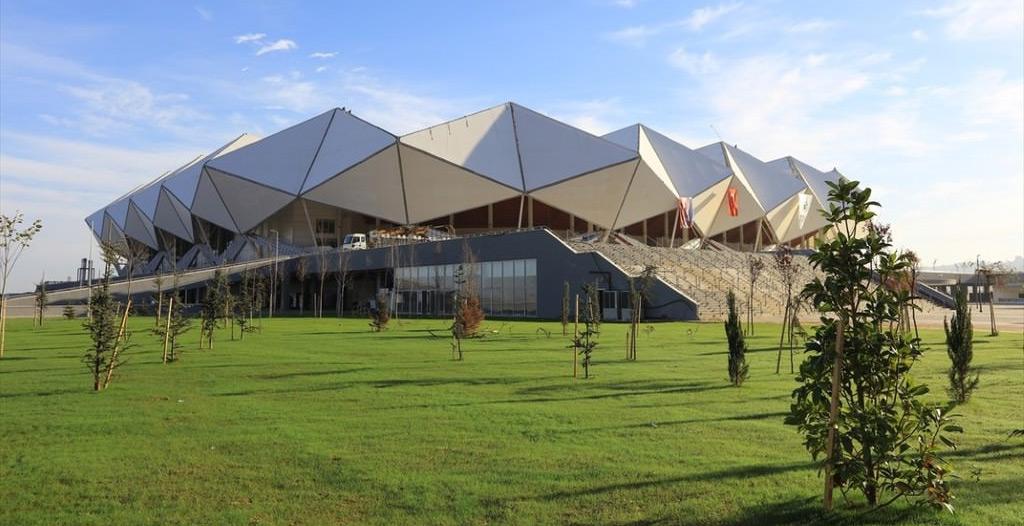 New name for the stadium?
Known for several years as Akyazi, the new stadium will most likely have a new official name. According to local 61Medya, that name has already been selected and will honour Şenol Güneş. While currently the manager of Istanbul rivals Beşiktaş, Güneş was first born in Trabzon and then played over 420 games (!) as a player at "Bordo-Mavi".
Reportedly the name Şenol Güneş Spor Kompleksi was even approved by the Turkish president, though Güneş himself took refuge in modesty, claiming his heart already belongs in Trabzon and he wouldn't even think of being remembered in that way.
The suggested new name is yet to be confirmed.
Most connected stadium in Turkey
It's not only a new standard for supporters of Trabzonspor in terms of comfort. 41,500 seats in football-specific layout is a great thing, but there's more hidden within the concrete stands in terms of matchday experience. 12 interactive kiosks will serve supporters who will be able to use 514 Wi-Fi access points and high-speed connection of up to 1300 Mbps.
Turkish mobile operator Turkcell supplied the system, laying 45 km of optical fiber and 47 km of energy cable, connecting 15 big screens, 125 monitors and 396 LED TV's, among other equipment.
Trabzon Akyazı Stadı Peyzaj Projesi Uygulaması #trabzonakyazıstadı #akyazıarena #trabzon #landscape #irrigation #hydroseeding #otomatiksulamasistemi #yeşilalançözümleri www.tepepeyzaj.com

Opublikowany przez Tepe Peyzaj na 9 grudzień 2016