Texas: Toyota Stadium expansion to be done in a year
source: DallasNews.com; author: michał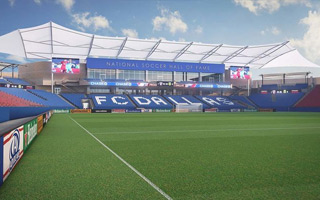 One of MLS's oldest stadiums is finally back on track to get upgrades in 2017. After necessary redesign work construction may begin. The project is worth $39 million.
Toyota Stadium in Frisco is finally getting the upgrades announced back in 2015. But, as you can see in the below rendering, final shape of the reconstructed south stand will differ significantly when compared to initial plans.
Why? It all came to money as construction tender earlier this year resulted in offers significantly above budget (up to $16 million beyond estimates!). From August to November redesign work took place and the slightly downscaled new south end is now ready for construction within budget, as confirmed by Dan Hunt, president of FC Dallas.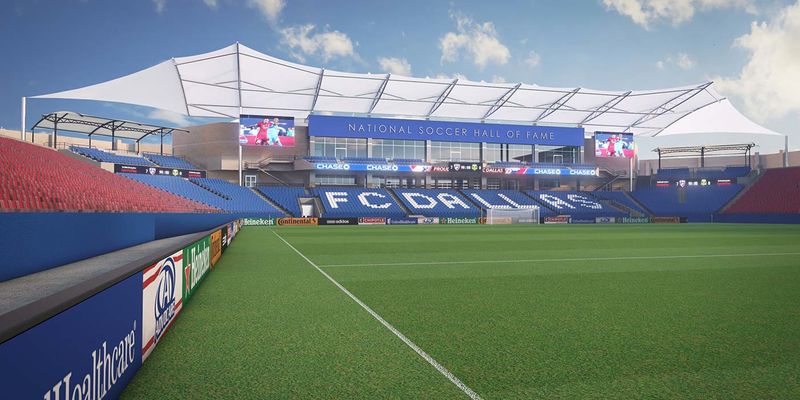 Creation of national soccer hall of fame, 100-person locker rooms, private club, premium seats, media center, team store, women's locker room for officiating, upgraded video boards and new sound system will cost $39 million, nearly half of what the stadium consumed when initially built in 2005.
All of the funds are coming from public coffers with Hunt Sports Group (team owner) to foot any overruns. The MLS team also agreed to pay higher rent, adding $1.05 million annually until 2037 in order to reimburse part of the public spending. The 0.05 million (or simply $50,000) will be cut from the extra payments if all works are delivered by December 7, 2017.