Saudi Arabia: Major upgrade, yet hard to notice
source: StadiumDB.com; author: michał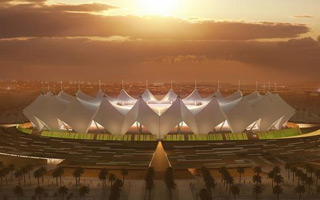 Vast changes are coming to the west side of King Fahd International Stadium. And yet you can hardly see them without comparing renderings to current photos. And that's great about it!
The General Authority of Sports (GpywSa) of Saudi Arabia has recently selected this concept as the best to implement at King Fahd International Stadium. The country's largest football venue is turning 30 next year and thus needs improvements.
What it doesn't need is image change, because its unique Bedouin-tent-like roof is equally stunning today as it was in 1987. Even more, it's now an established landmark of Riyadh and as such will be preserved.
The design by Schiattarella Associati foresees no changes to the membrane roof, but a lot will change inside and out. Primarily within the main stand (west), where the most prominent guests and media members are located.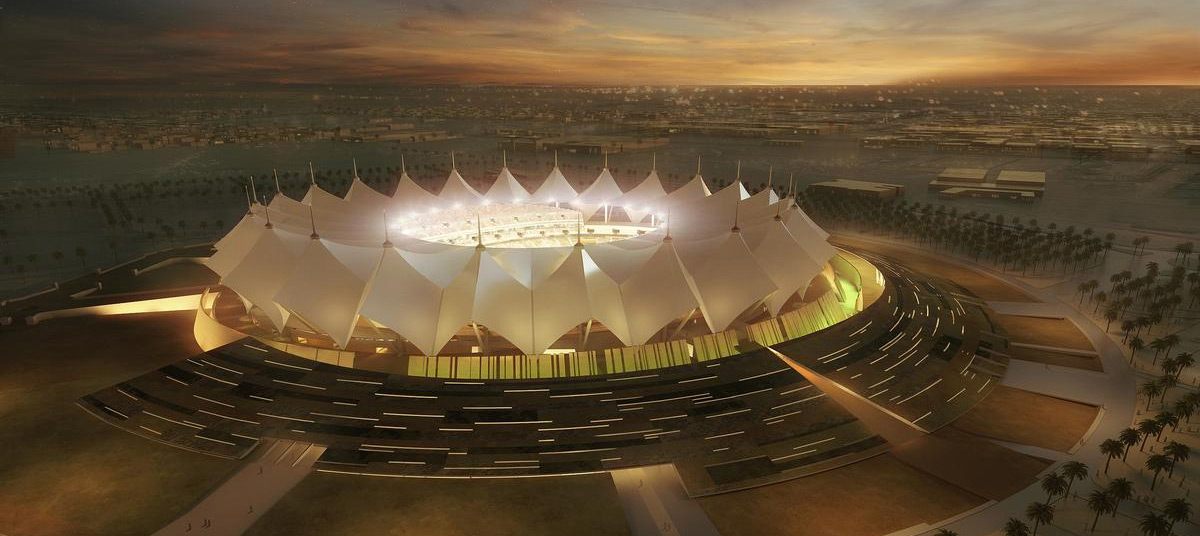 © Schiattarella Associati
"The idea is to place a artificial hill against the base on which the Stadium stands today in order for it to function as a for­mal joint between the countryside and the concourse that surrounds the entire building with its circular sloping surface. In this way passing from one level to the other is smoother and the vaults seem to rise directly from the ground", the company's portfolio states.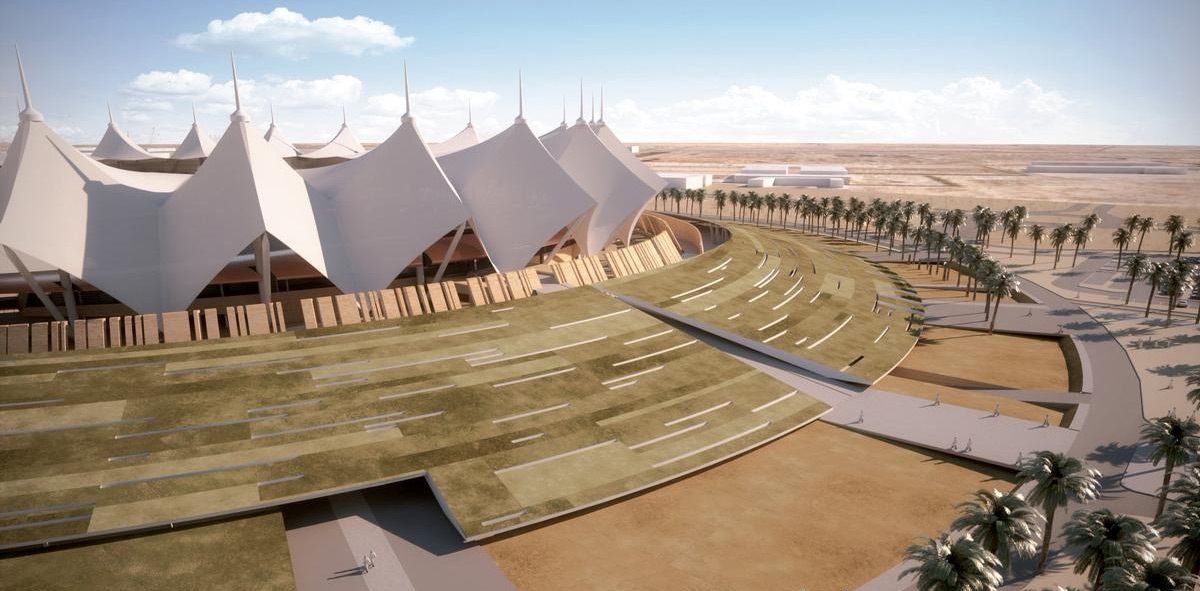 © Schiattarella Associati
This artificial hill should indeed not disrupt perception of the stadium for passers-by, while at the same time providing shaded plaza, covered parking for 1,000 cars and new access routes for spectators at the west stand. In the future this smooth slope can be extended to the east side as well, receiving a more uniform circular shape.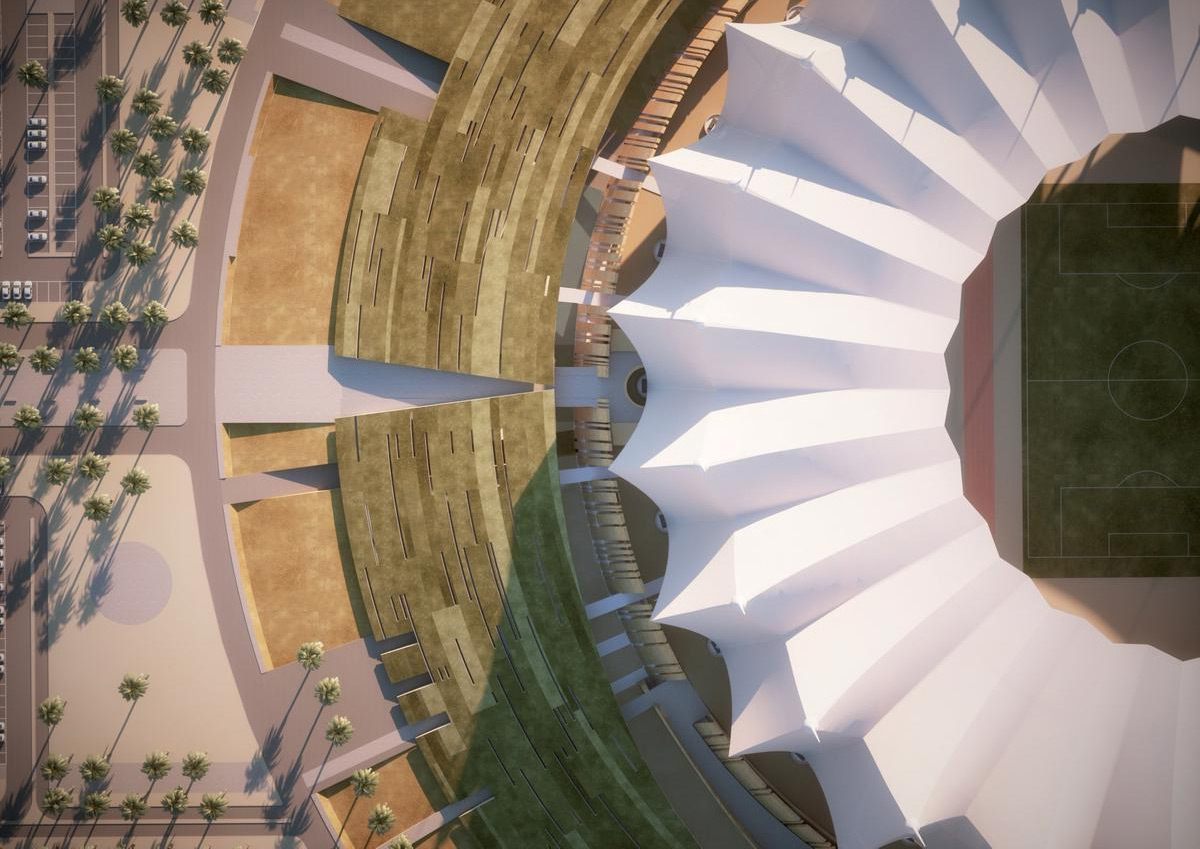 © Schiattarella Associati
Inside the stadium alterations will be much more visible as the building's second most iconic element, the western royal lounge, will be demolished. Instead, a more traditional (and rational) strip of private boxes and air-conditioned suites will be created.
Existing stands will be lowered on three sides (with only the large east stand retaining both its tiers) to just 40 rows, eliminating all seats with restricted views that exist since 1987 due to layout of the roof pylons. These changes will result in capacity falling from over 68,000 to 50,000, which means King Fahd Intl Stadium will no longer be Saudi Arabia's largest one, giving that title over to Jeddah's KASC Stadium.
While the complete budget of this project is yet to be revealed, it has been confirmed that works would most likely be launched early into 2017.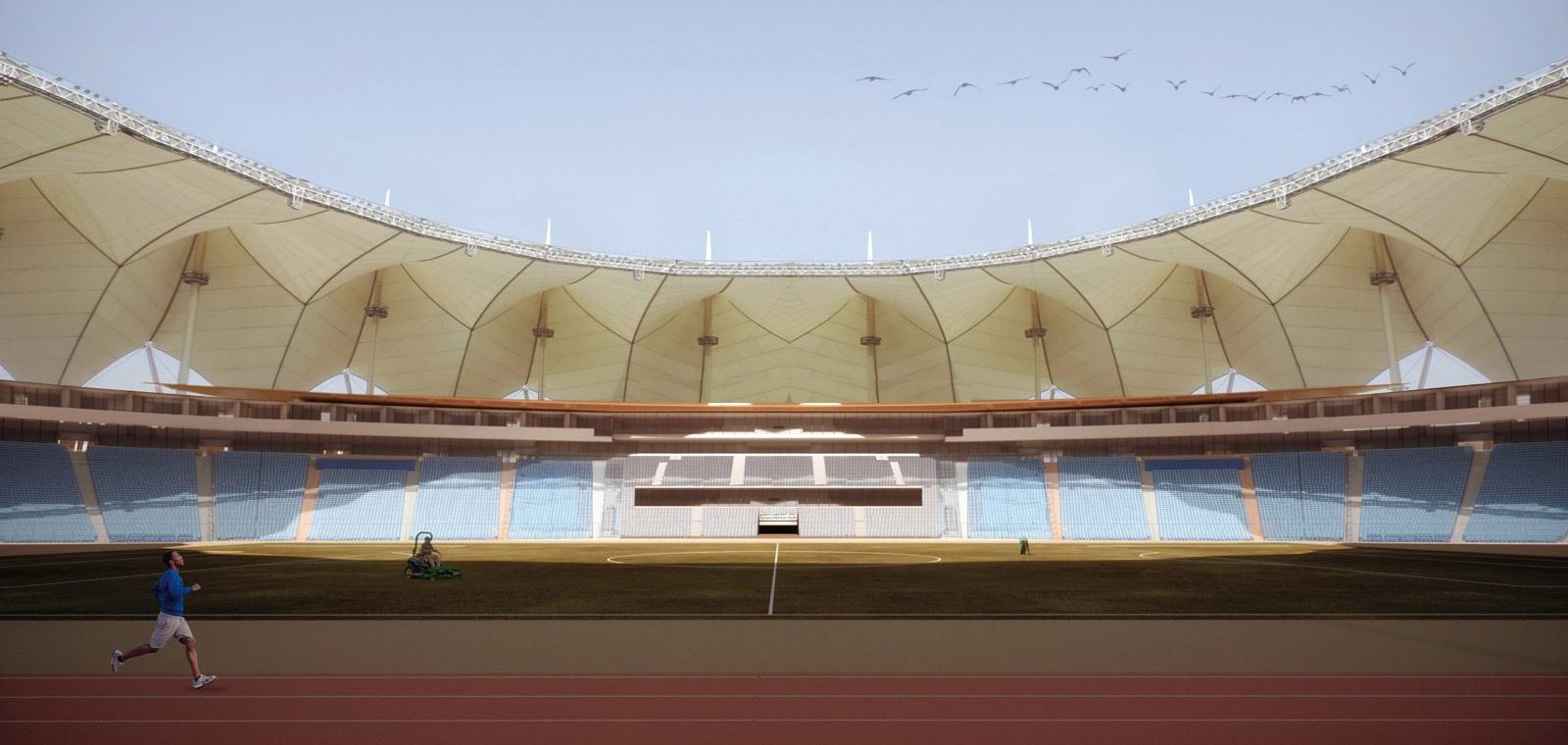 © Schiattarella Associati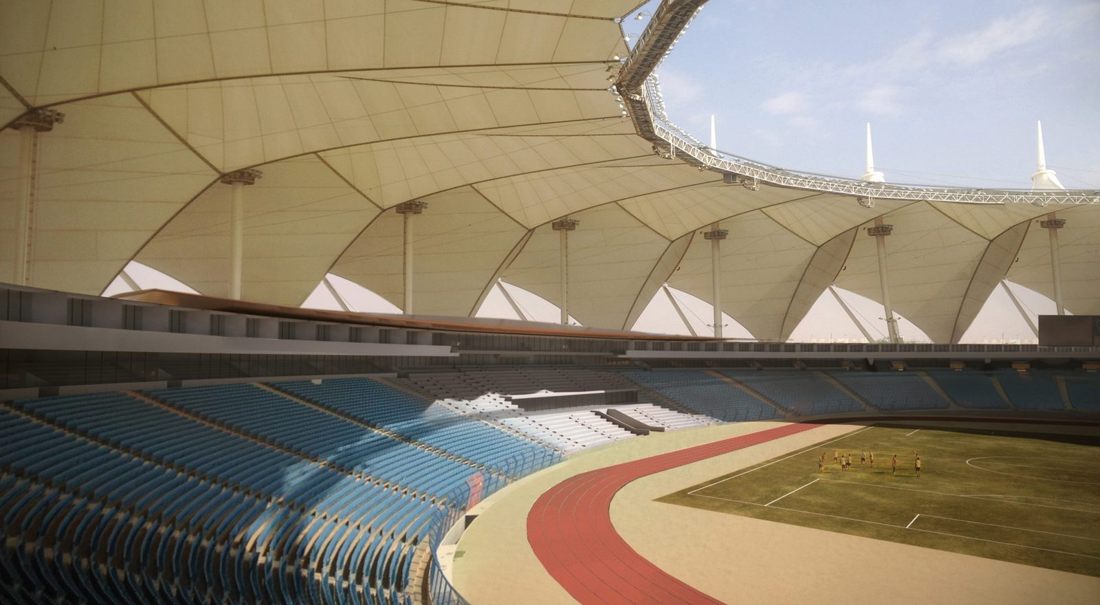 © Schiattarella Associati