Manchester: New level of luxury at Etihad Stadium
source: StadiumDB.com; author: michał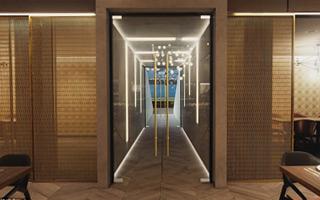 From January onwards the main stand of Etihad Stadium will undergo major upgrade as new players' facilities and a luxurious business club will be prepared for the 2017/18 Premier League season.
Having recently expanded their south stand, Manchester City now go forward with another upgrade of Etihad Stadium. This time it's the main west stand. From January until the end of 2016/17 campaign players and some supporters will be using temporary access routes. This will allow works beneath the stand to go without stopping on matchdays.
Planned changes include larger dressing rooms for players, better facilities for referees and delegates and a brand new tunnel leading to the field. That very tunnel will be a new attraction for corporate clients as a glass wall will become the only thing separating players from the richest viewers before they enter the field.
The Tunnel Club will thus use the same feature that we already know from plans revealed by Tottenham and New South Wales in Australia. Manchester City will go further though, also offering a view of the mixed zone, where journalists will interview players in clear view from the Tunnel Club.
Additional features include detailed tactical and statistical analysis for guests as well as an immense screen covering all of the main bar. Paired with exquisite décor, the new business zone at Etihad Stadium is expected to be one of the best throughout Premier League and beyond. Below are renderings released by the club.