Amsterdam: ArenA finally in Ajax's colours
source: Ajax.nl / AjaxShowTime.com; author: michał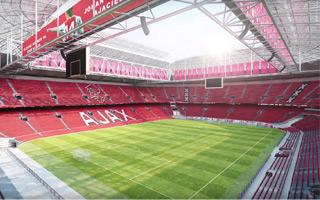 Here's a Christmas present they might enjoy. Ajax Amsterdam supporters were just presented with long-desired seat replacement scheme that will change Amsterdam ArenA's image.
Ever since it opened in 1996, Amsterdam ArenA has famously had multi-colour seating layout like no other stadium. But, while it's instantly recognizable, it's hardly how Ajax supporters would prefer their stadium to look. That's why today's announcement from Ajax should make them very happy.
Work is already under way for complete seat replacement. It will be carried out in phases and the outcome is a solid red sea of seats decorated with white and black symbols of Ajax and the city of Amsterdam, like the club's crest or the city's triple St. Andrew's cross. All of these are to be ready in January of 2018, roughly a year from now.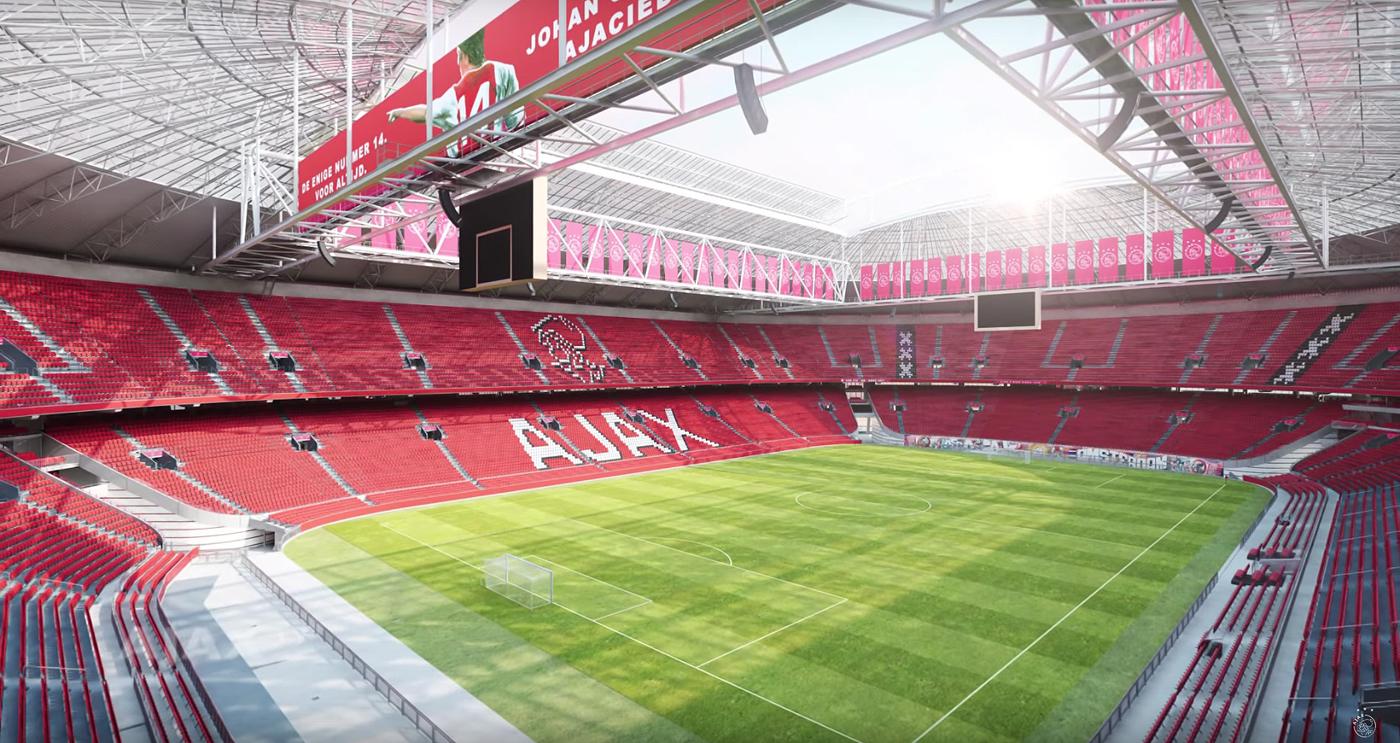 © FC Ajax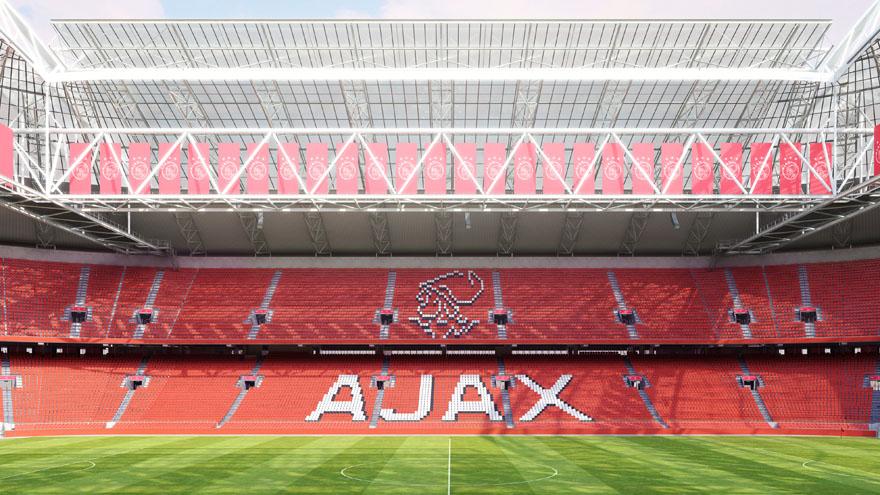 © FC Ajax
The phased development has already begun in the south stand. You may remember the first section of safe standing installed there in autumn, now another section is being replaced.
Another major change coming from early 2017 is the expansion of south stand's front rows. Following similar steps on other sides of the field, four additional rows will be added, increasing capacity by some 500 seats. They will also move fans up to 5 meters closer to the field. On the downside, the seats' support structure will cover the famous graffiti on southern moat's wall.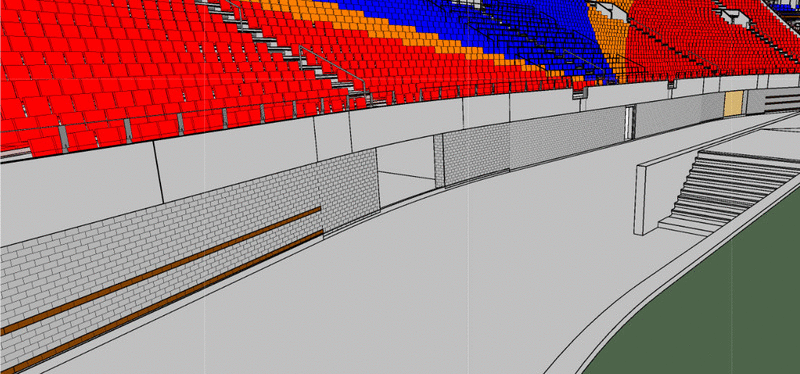 Aside from the above-mentioned changes, one more is planned for 2017. LED lighting will be installed inside the stadium to replace older and less efficient system. One thing that might not be replaced is the field, which in previous years was subject to controversy. In 2016 a hybrid field was laid and so far its quality is satisfying.