Stadia Designers Cup: You selected the alternative for Polonia
source: mStadia.net; author: michał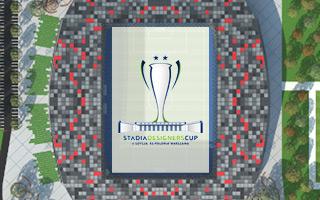 One of Poland's oldest clubs is planning a new stadium for "over 10,000 people". Well, then they should check what design enthusiasts proposed for this stadium to look like!
This past summer Polonia Warszawa revealed a snippet of their future plans. Brand new stadium would replace the current Sosnkowski Stadium and be surrounded with vast swaths of office and commercial spaces.
Polonia fans might be skeptical about it because they've seen just too many too impressive ideas for their stadium, including skyscrapers and a retractable roof. But Stadia Designers Cup's 2nd edition focused on creating a feasible and appealing stadium for Polonia, one able to hold between 10,000 and 15,000 people.
The competition began in summer and gave contenders well over two months to polish their ideas for what could be built at Konwiktorska St. Over the past 1.5 week all eight submitted concepts were subject to two votes online, by the competition jury and the public.
Now, as both vote results were summarized, we know the best visions for Polonia's future. Unlike many official ideas over the years, these are actually realistic. You may see all final results, including detailed distribution of votes and more renderings, at mStadia.net, the official partner of Stadia Designers Cup.