Scotland: More details on Aberdeen plans
source: StadiumDB.com; author: michał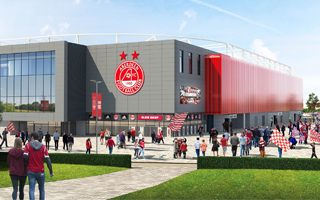 While we still don't know the exact timing, Aberdeen went into much detail with latest renderings and master plan of the proposed Kingsford Stadium.
In their campaign to reach and maintain a place on UEFA's top 100 club list Aberdeen FC are progressing with new stadium plans. First new renders and site plan were released earlier today, while more details will be available tomorrow during public exhibition of the updated plans.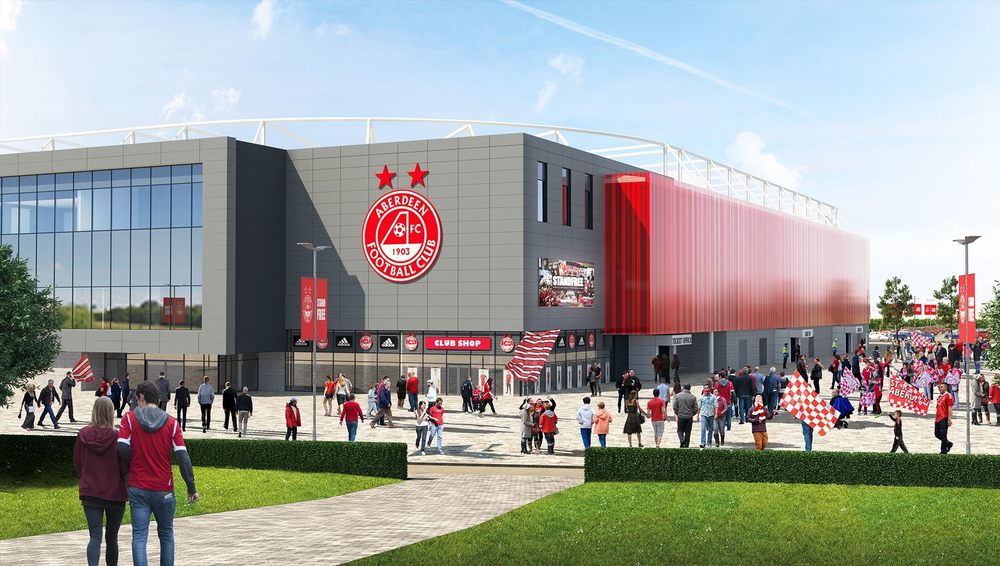 As for the stadium's appearance, first two of the detailed renderings shouldn't be decisive, there's a lot left to be revealed. One thing is certain: the rare south-west position is maintained with main grandstand facing the south.
West end will be where traveling supporters arrive, the east entrance is where most of home support activity will be focused. The megastore is planned in the south-eastern corner, while the supporters bar will be located in the north-western one. The plaza between both amenities is described as local fanzone.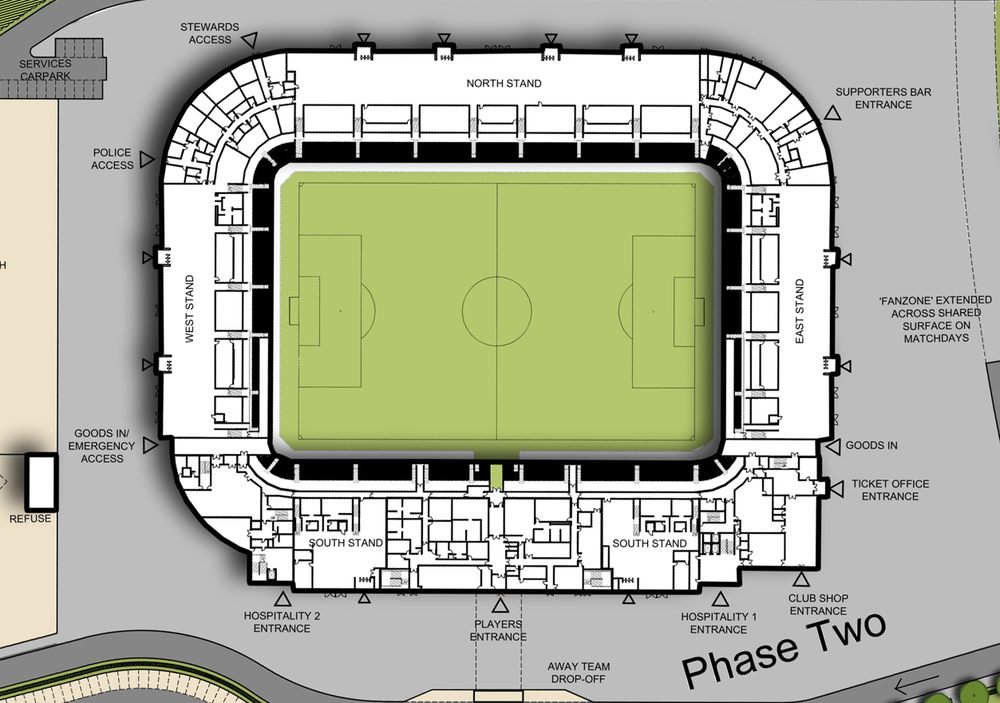 Phase one: training centre
As was announced before, Aberdeen first aim to create state-of-the-art training facilities in Kingsford, before moving all operations there. Three natural turf fields will be dedicated to the first team (one floodlit) and two synthetic ones (both lit) are planned for youth and community use.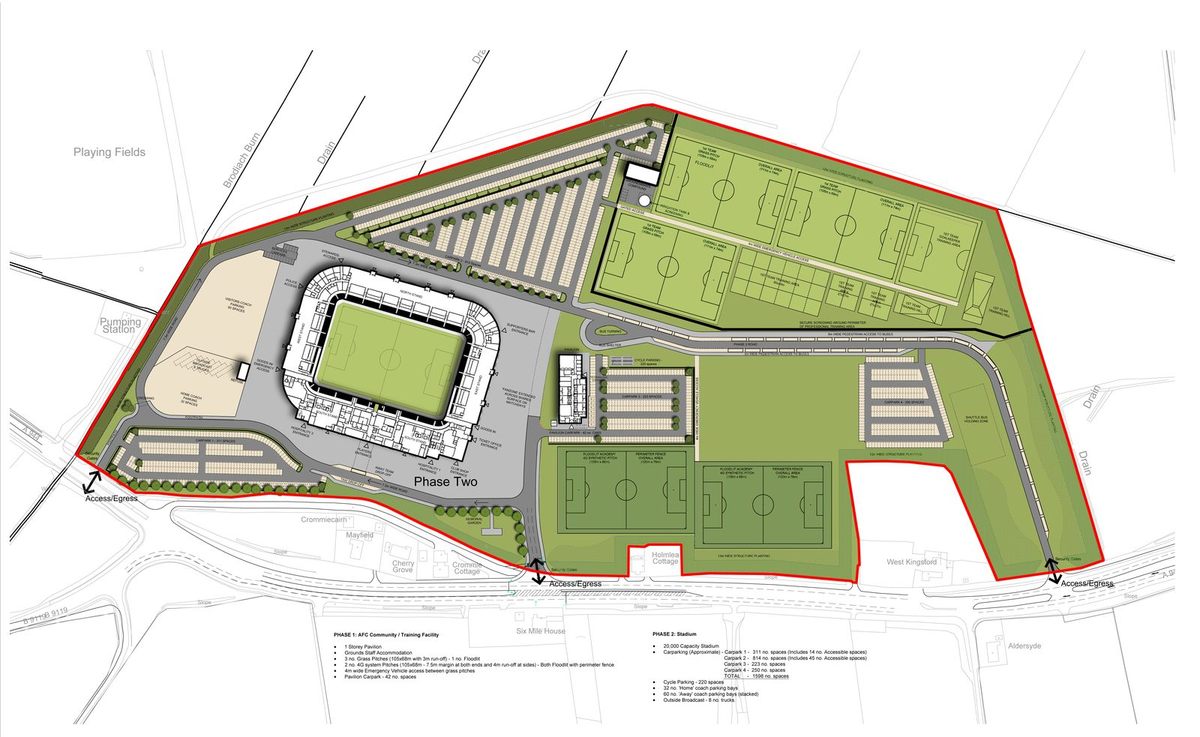 All five pitches will come along with secondary infrastructure and a pavilion (comprising changing facilities, offices, a gymnasium and multi-purpose space with a potential community learning zone) as phase one. Along with some of the 1,598 parking spaces they will become the prelude of the planned stadium.
Phase two: the stadium
As Aberdeen claimed in their release today, Kingsford Stadium will become the largest built in Scotland from scratch in a century. Yet, unlike with detailed parking space number, we only know of the declared 20,000 capacity, nothing more regarding business, disabled or family sections.
The single tier, fully enclosed stadium are said to improve atmosphere, while minimising visual impact on the surrounding area. As for more details we may be forced to wait a bit longer, until the planning application is filed...